We Design Cutting-Edge Garage Shoe Storage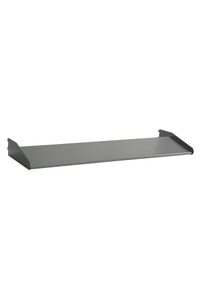 $27.45
Looking for the ultimate garage shoe rack? GarageKing designs and manufactures high quality products that optimise your home's space, making it perfect for easy and convenient lifestyles. We believe in manufacturing products that create space whilst amplifying the home's aesthetic. With these products, you will find that form has perfectly harmonised with function to create the ultimate shoe rack for garage walls.
Our designs are perfect for work boots, footy boots, and all other shoes you think would be best left outside of the home's clean air. These designs are made from high quality steel and are built to last many a work year/sports season. Check out the collection here at our online store and find out why GarageKing is Australia's storage expert.
The perfect large shoe rack for your garage
If your family is constantly growing and taking on new activities, you will know how important it is to create more space for your goods. There is nothing more frustrating than having your young son screaming at you on a Saturday morning because he can't find his footy boots (believe us, we know!). The best thing to do is ensure everything is neat, clean and organised, and GarageKing's wall mounted shoe racks are the best option.
Complete your garage with our extended work/lifestyle designs
If you've been wanting to build your own ultimate lifestyle/workspace - we've got you covered with some of Australia's highest quality storage products. We have everything from cabinets and wall bays for tradies to small and large 4 bike storage racks. All of our products are state of the art, modular and come in their own individual pieces, allowing you to design your own custom space that allows for optimal storage. Check out our extensive range and see why GarageKing has become an Australian favourite for maximising home space.
We only manufacture cutting-edge designs
For DIY and lifestyle lovers, there is nothing better than having a space in the home where you can be truly proud to store your goods. Whether it be a host of tools for home building or your family's bikes, we produce high grade designs that go above and beyond their purpose.
This is because we have been in this industry for many years and truly care about producing standout designs. With over 45 years experience in the storage industry, we know what it takes to produce highly modular and flexible cabinets, wall bays, workbenches and more.