Best Garage Shelving Options for Easy Storage
Date Posted: 25 May 2021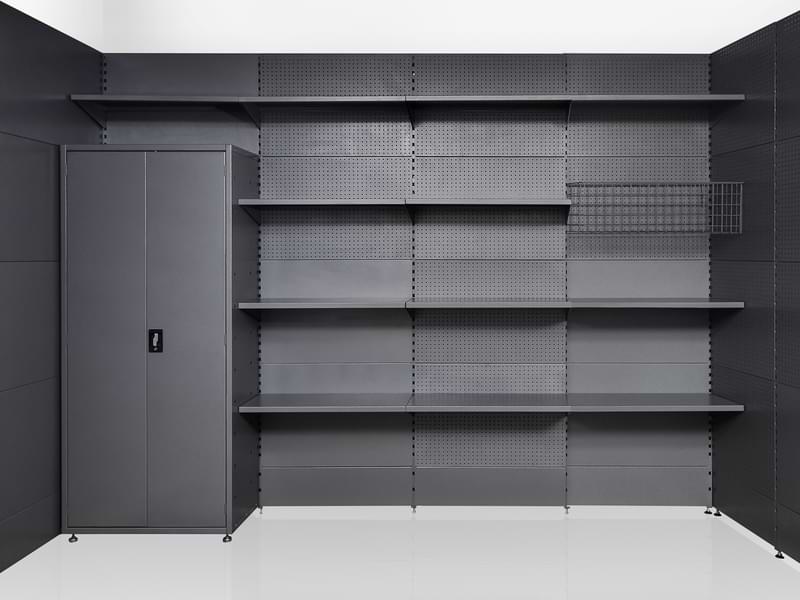 When you are house hunting, finding yourself property with a garage often feels like striking gold. After all, having a garage doesn't just offer you a safe space for parking your precious car. It also provides a place for the storage of all those items that aren't used all that frequently and often just ends up creating visual clutter in the home. Fast forward a few months, and many homeowners will find that once sought-after garage will become nothing more than a dumping ground for various odds-and-ends you'll likely never use again. Eventually, this accumulation of paraphernalia will make your garage feel incredibly disorganized and utterly uninviting.
With that being said, though, things don't necessarily need to escalate to this type of worst case scenario. With just a little forethought and research, you'll find that there are numerous effective options on offer for garage storage and organization. Amongst the overwhelming number of choices out there, shelving is by far your most cost-effective option, providing a sturdy surface for storing anything from power tools to paint tins. But not all shelving is made equal so here are some useful insights to help you decide on a product that is right for you:
Safety In Strength
First and foremost, you want a shelving system that is strong and can bear weight. While wooden shelves are beautiful on the eye and sustainable, some softer woods such as pine or pressed woods like chipboard will likely buckle under the pressure of a heavy load. At GarageKing, our shelving is made from high-quality 1.2mm steel which is strong and durable to hold significant weight.
Look For Versatility and The Scope For Accommodating Your Changing Needs
Whether you're an avid handyman or starting to develop a love for DIY, you'll benefit from a shelving system that is versatile and has the potential to grow as your repertoire and tool collection expands. GarageKing provides an excellent solution with its flexible modular design. Start with a handful of shelves and add your choice of cupboards, storage racking, wall bays and workbenches which will make getting stuck into those DIY projects a real pleasure.
Find The Right Aesthetic
Of course, functionality and safety are paramount but style matters too. It may just be a garage, but having a space that's a joy to walk into can make all the difference when it comes to getting a job done efficiently. GarageKing is the perfect storage solution for those who take pride in a workspace. With an eye for detail, GarageKing's storage collection has been meticulously designed with style in mind. The sharp, modern, luxurious aesthetic in the signature Hammer tone will guarantee that the garage becomes a place you'll want to spend more time in.
Ultimately, good and stylish shelving units are the fundamental foundation of any garage storage system. If you're looking for a break from the status quo of mediocre shelving options on the market look no further than GarageKing for all your shelving and storage solutions.
---
Leave a comment