12 Must-Have Storage Accessories for the Ultimate Garage Storage System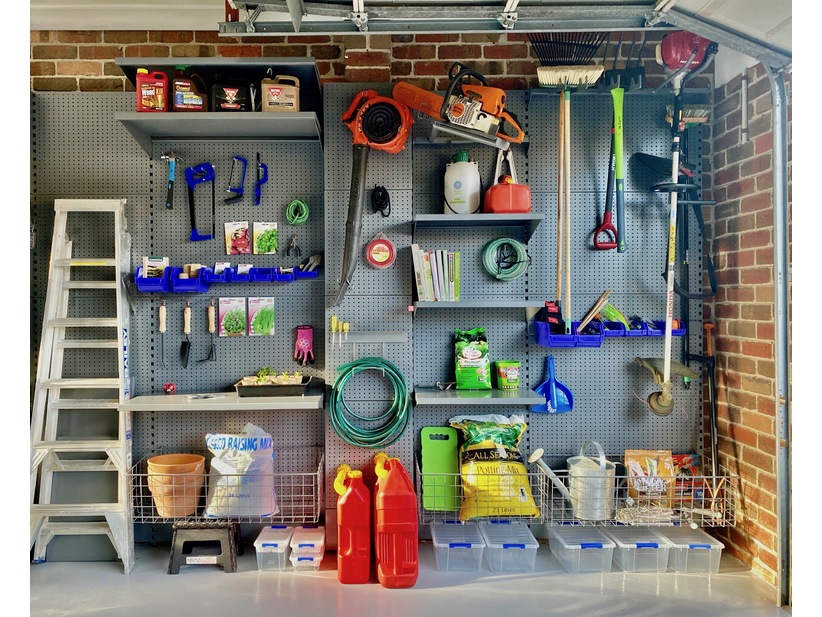 It's no secret that most people would love a garage storage system that looks like this one!
Sleek, stylish, robust, conventional and custom-built to suit your lifestyle.
But what accessories do most people want?
Check out some of our most popular storage accessories for the home garage!
If you're not sure what you might need get in touch with our design experts and we'll custom-design the perfect garage storage system for you with a free measure and quote!
We've positioned a brush cutter bracket to the top of this storage system, so it's out of the way and up off the ground.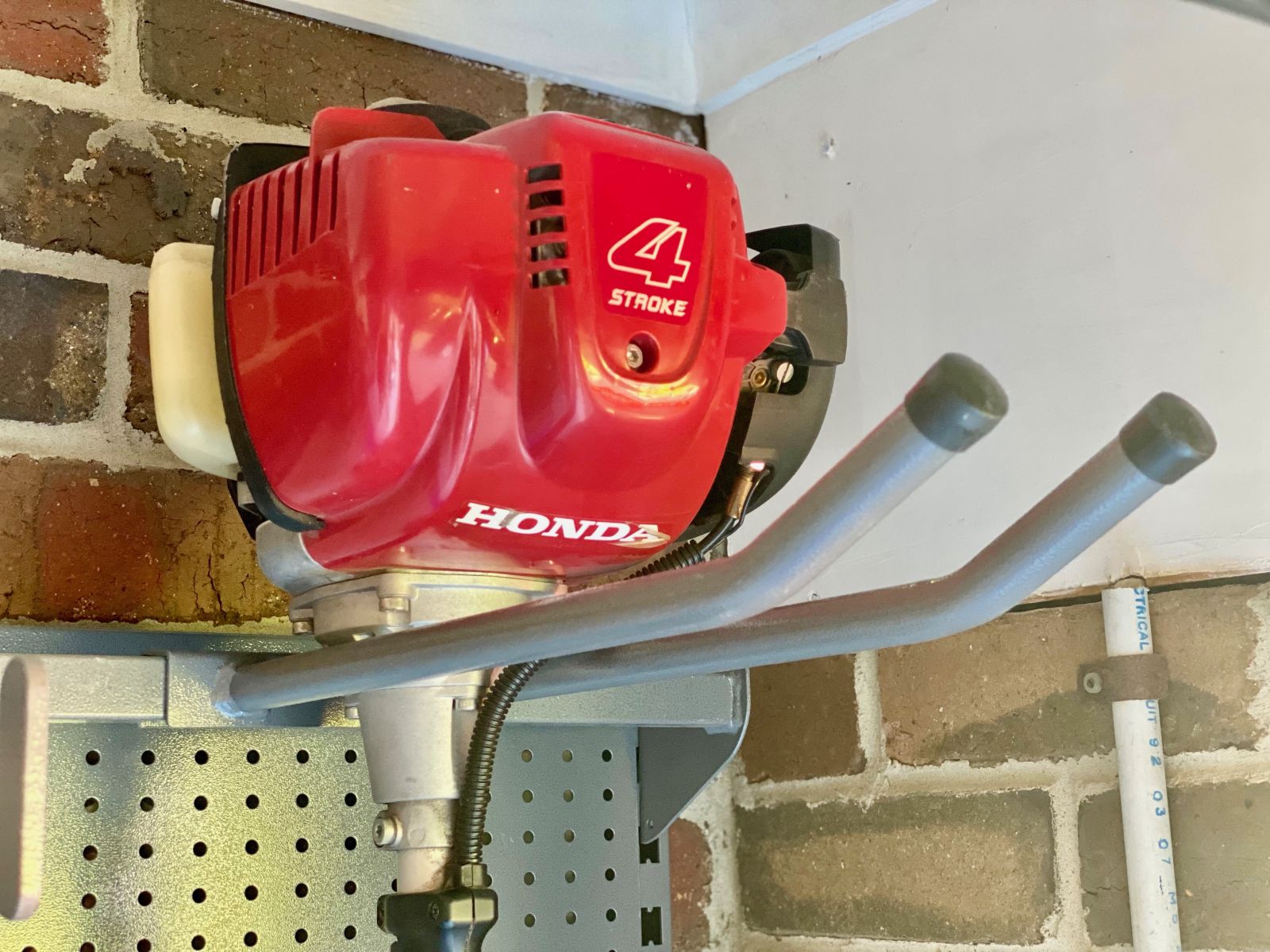 Get your chainsaw off the ground and safely store it out of the way of feet and fingers.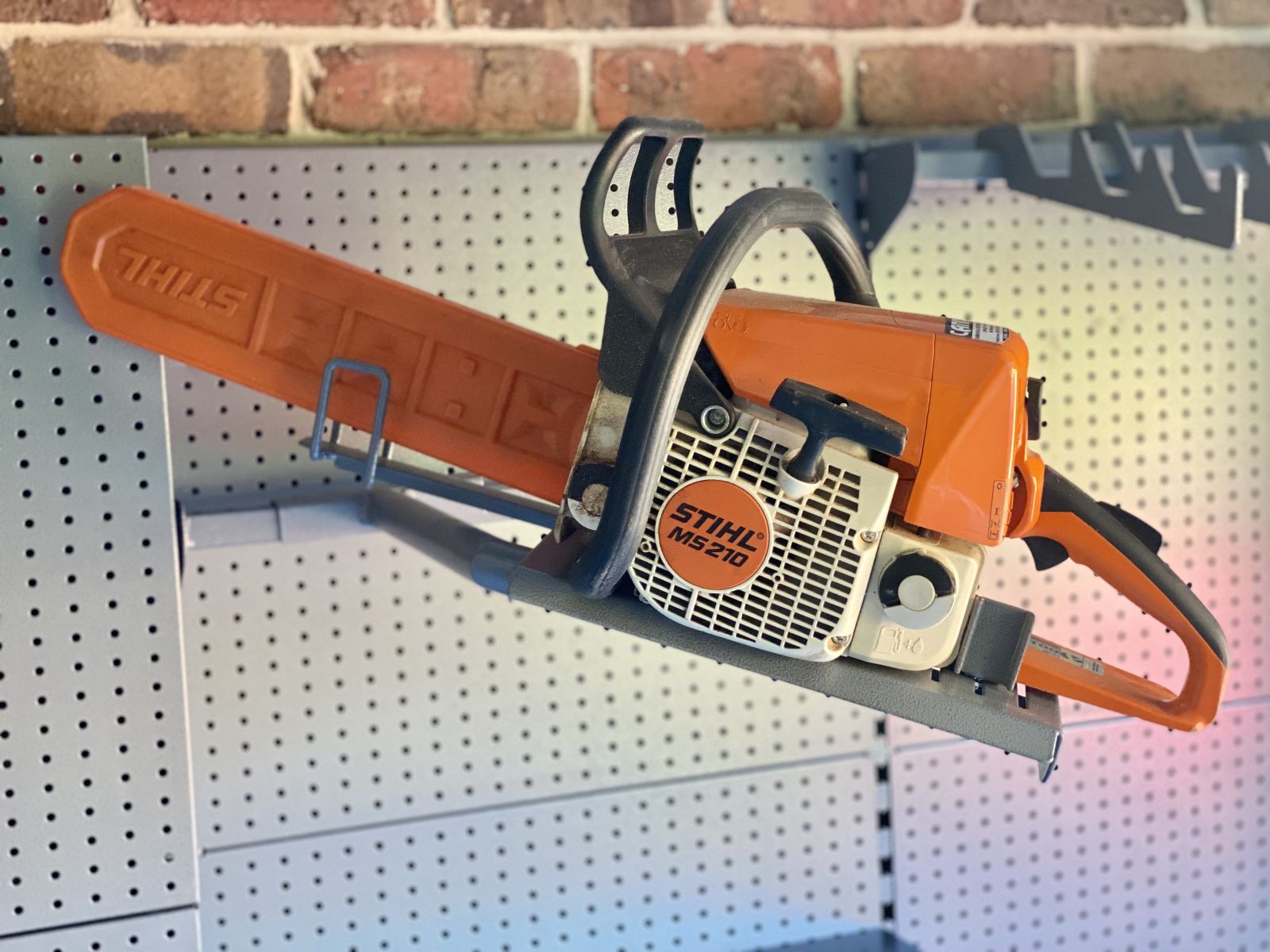 Shovel and Rake Bracket with Fixing Bolt
Add a shovel storage bracket to that top heavy-duty support bar to finish off the top section of the storage wall to store things like rakes, shovels, brooms, weeders, and axes.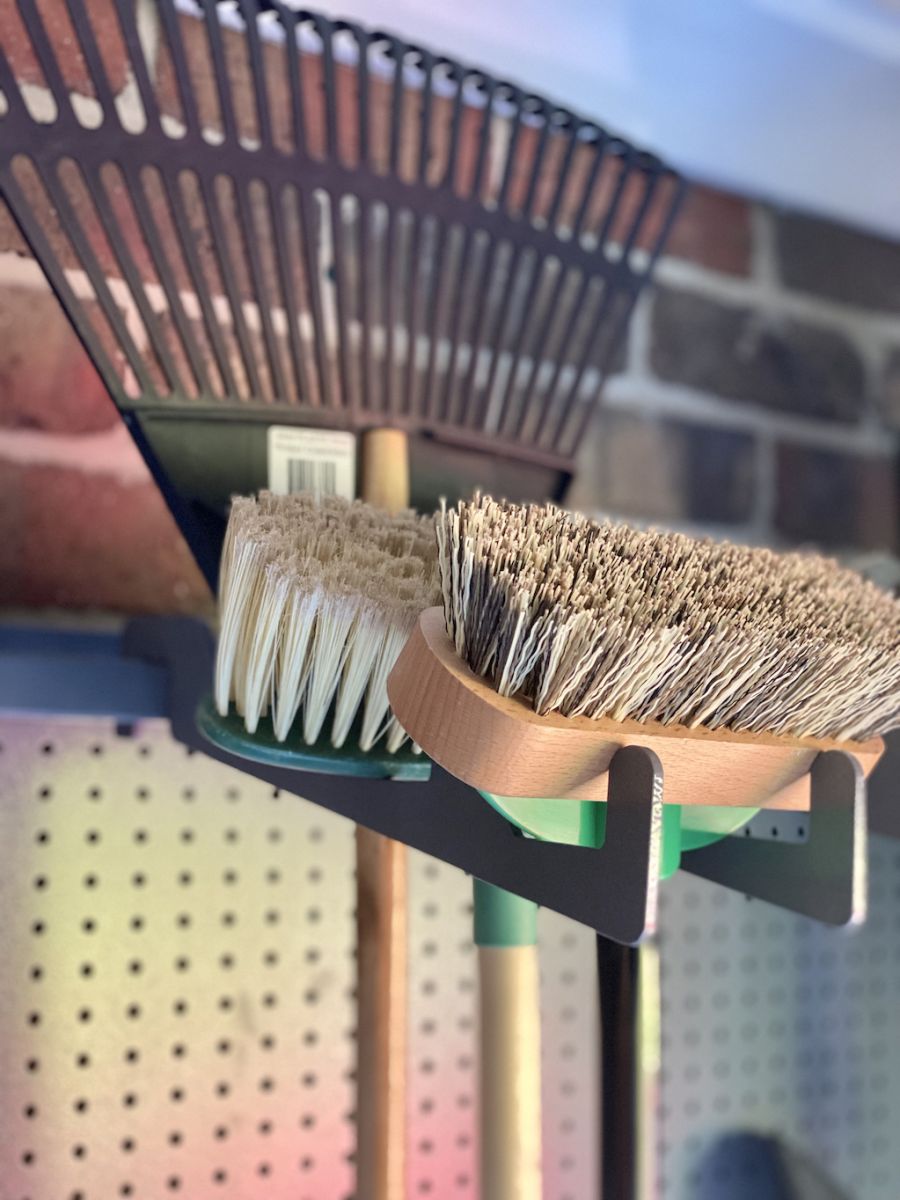 No more scrambling around in draws. Instead, keep screwdrivers and chisels in easy reach!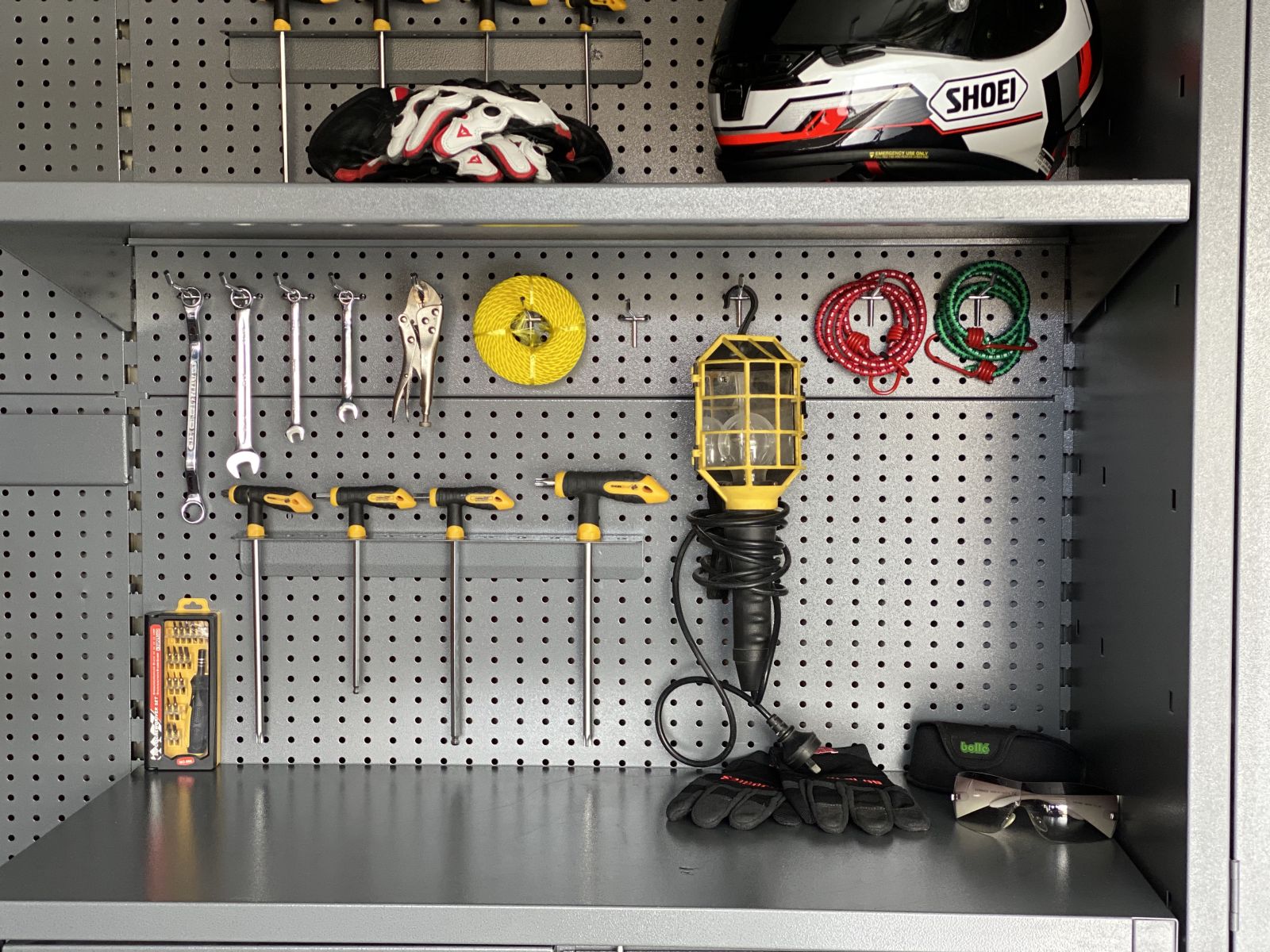 Display those power tools with pride on our perforated wall bays with our cordless drill holder.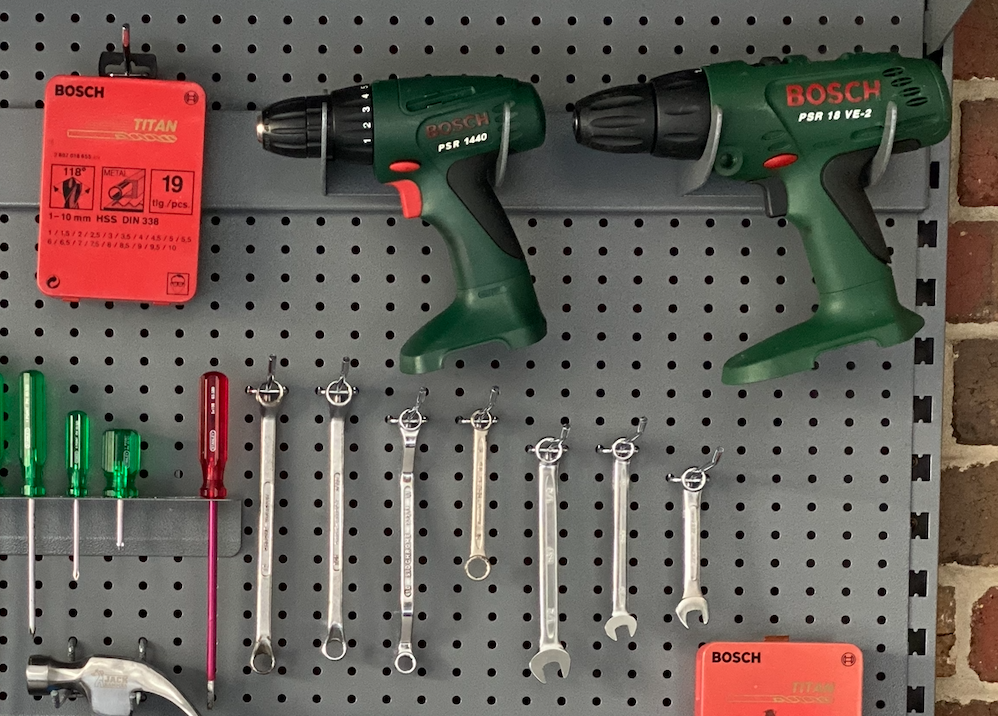 These hooks are incredibly versatile! For example, use single prong hooks to hang hangable items on, or use two hooks side-by-side to create a storage hack that will hold just about anything! Avaiable in 100mm and 150mm lengths.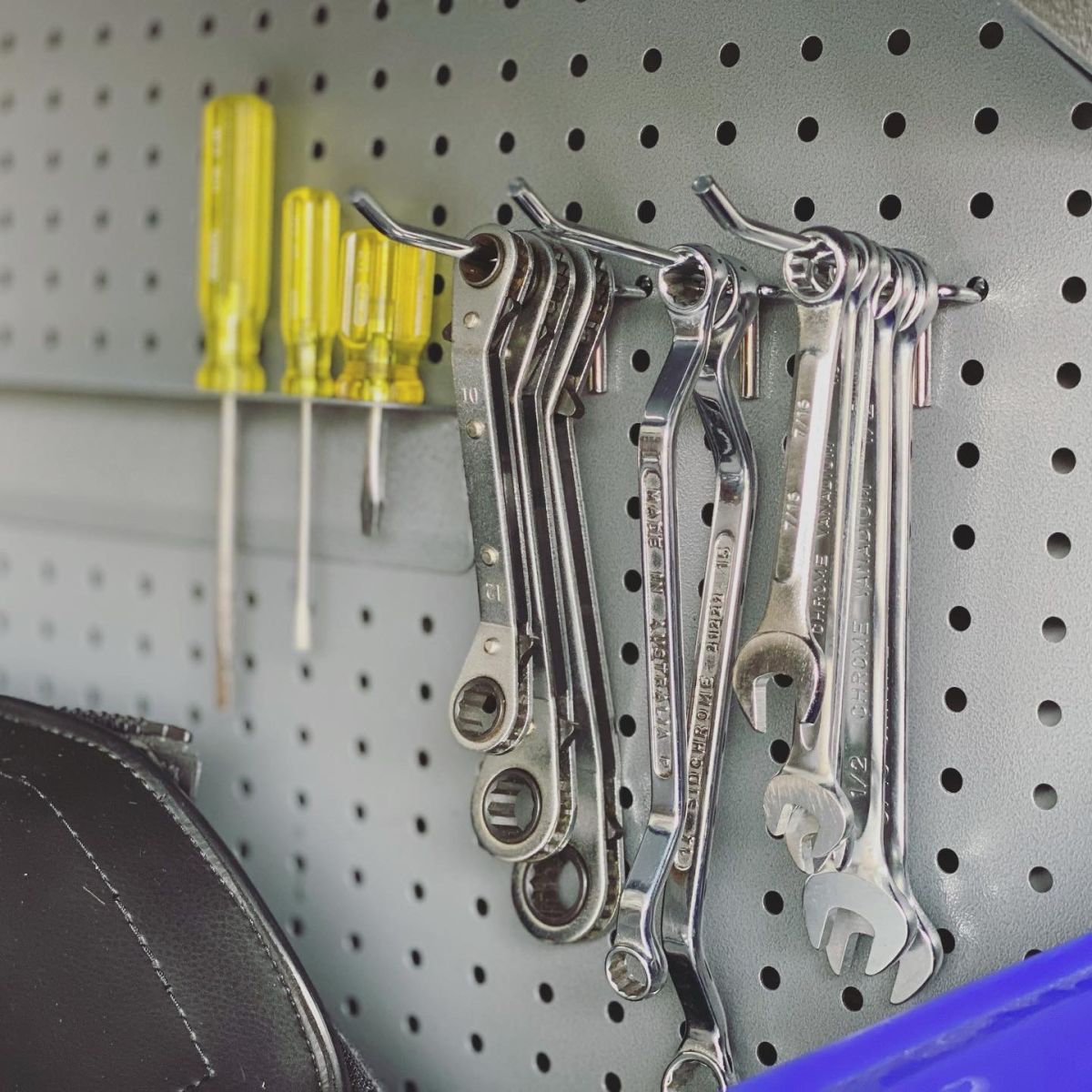 Throw in a few double pronged hooks as well for the ultimate hanging capabilities! These hooks can secure just about anything! Avaialble in 140mm and 250mm lengths.
Another very versatile product! Yes, it will neatly hold your hose along with power cords, pictures, and anything that you want to stand upright without it falling over!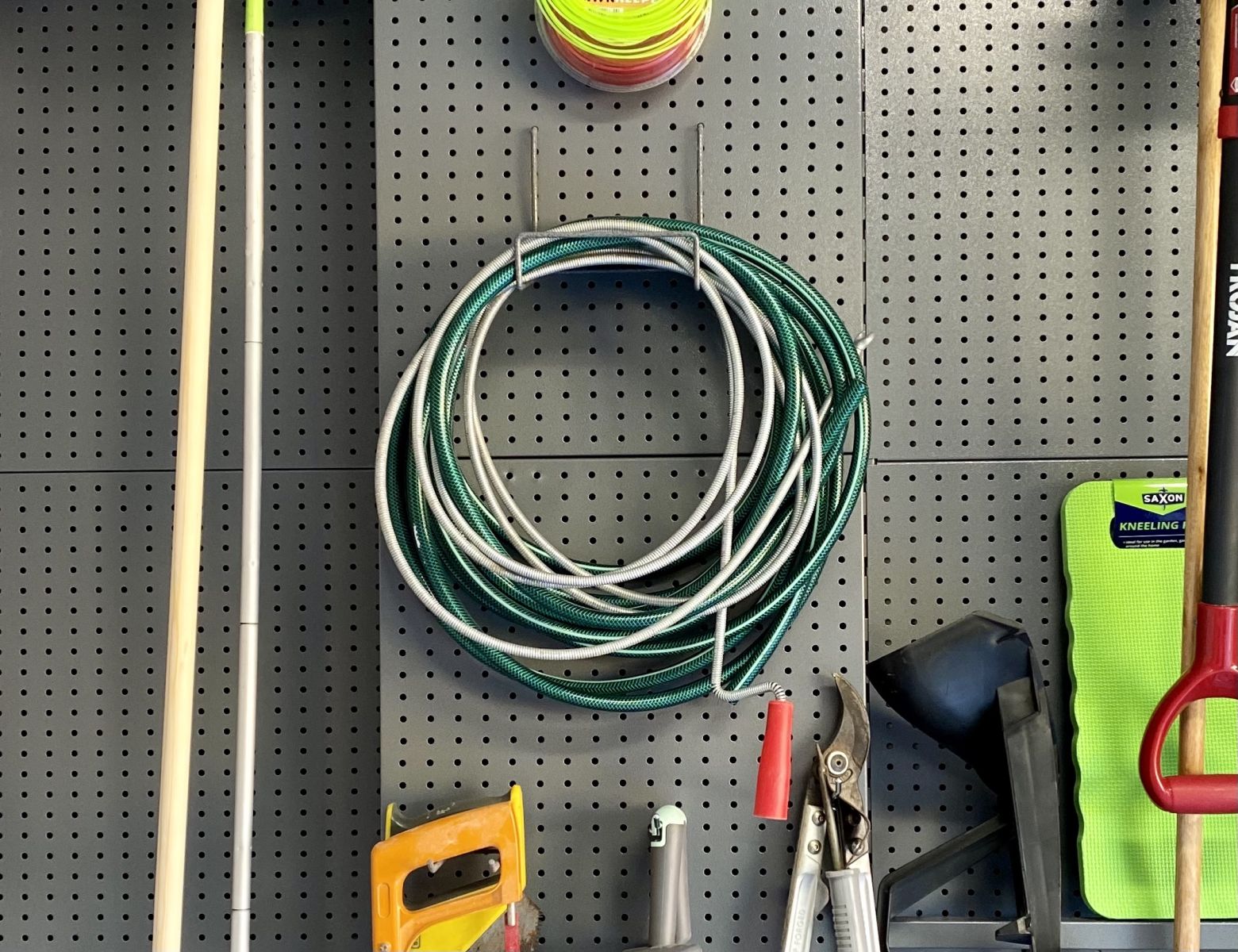 Our shoe racks clip in between shelves and sit a little way back so they don't waste space. Available in 600mm and 900mm.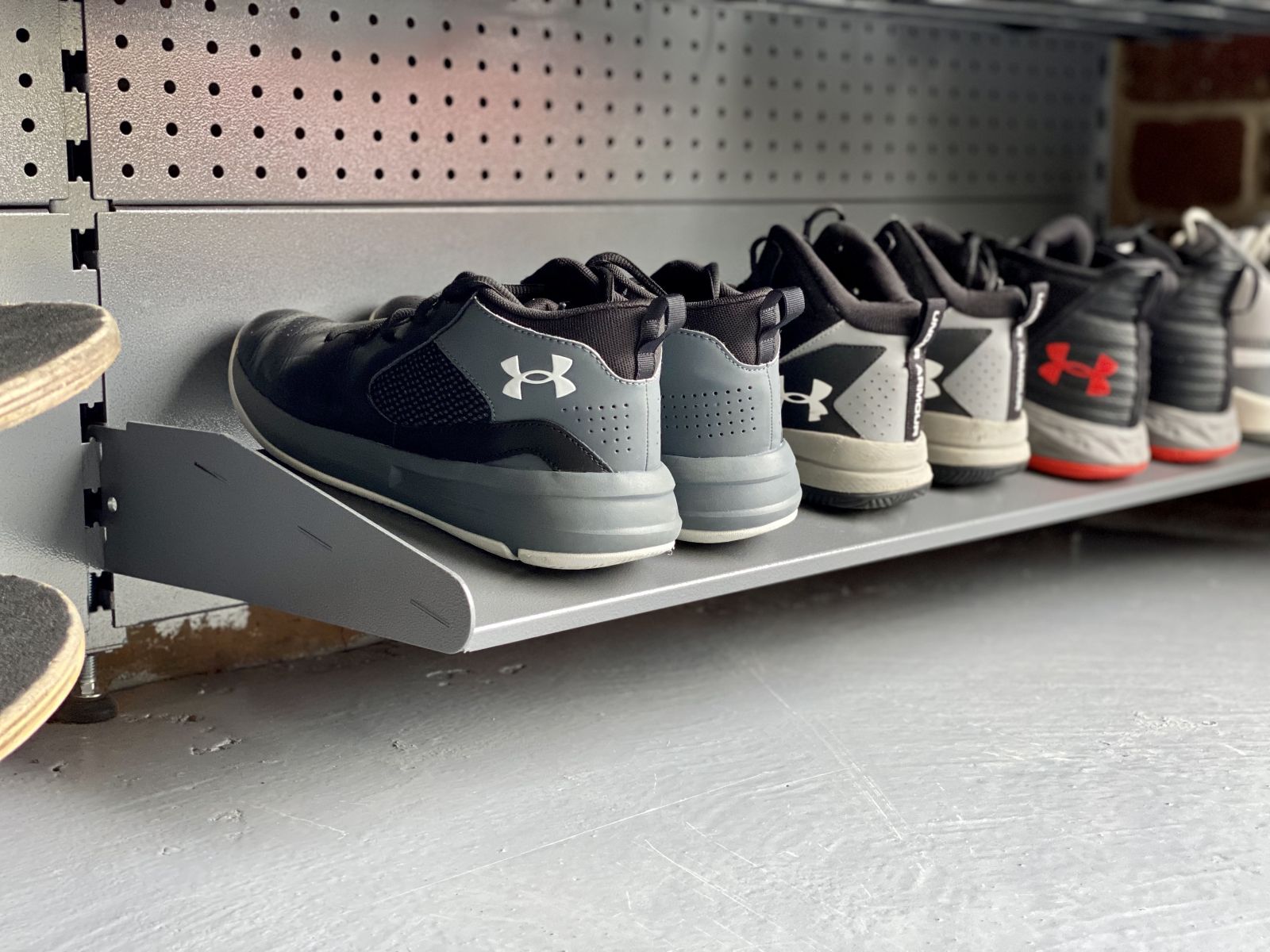 These are essential to attached holders and brackets, but they are also a nifty addition for hanging things like coat hangers off, sliding in anything with a hook, like jackets etc. Available in 600mm and 900mm.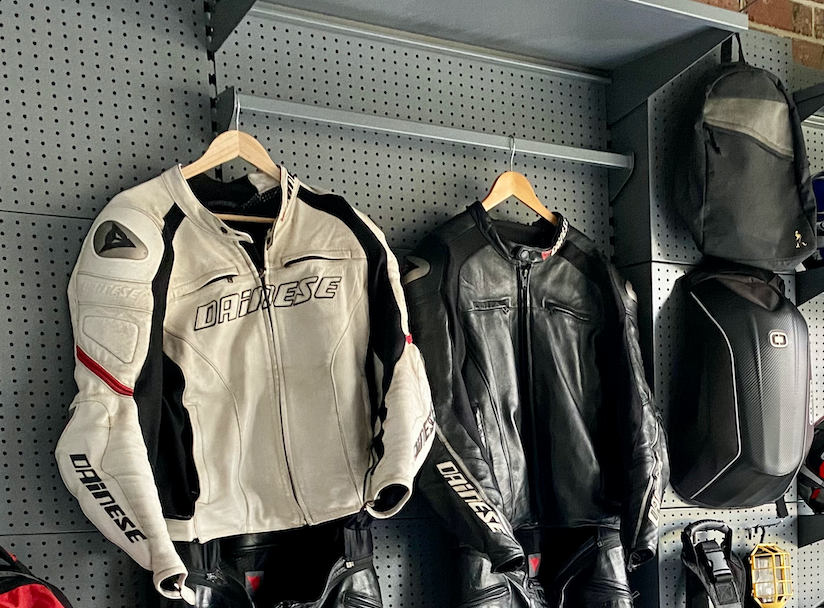 Wire baskets are the ultimate stirage solution for those items that are round or a weird shape. Available in 600mm and 900mm.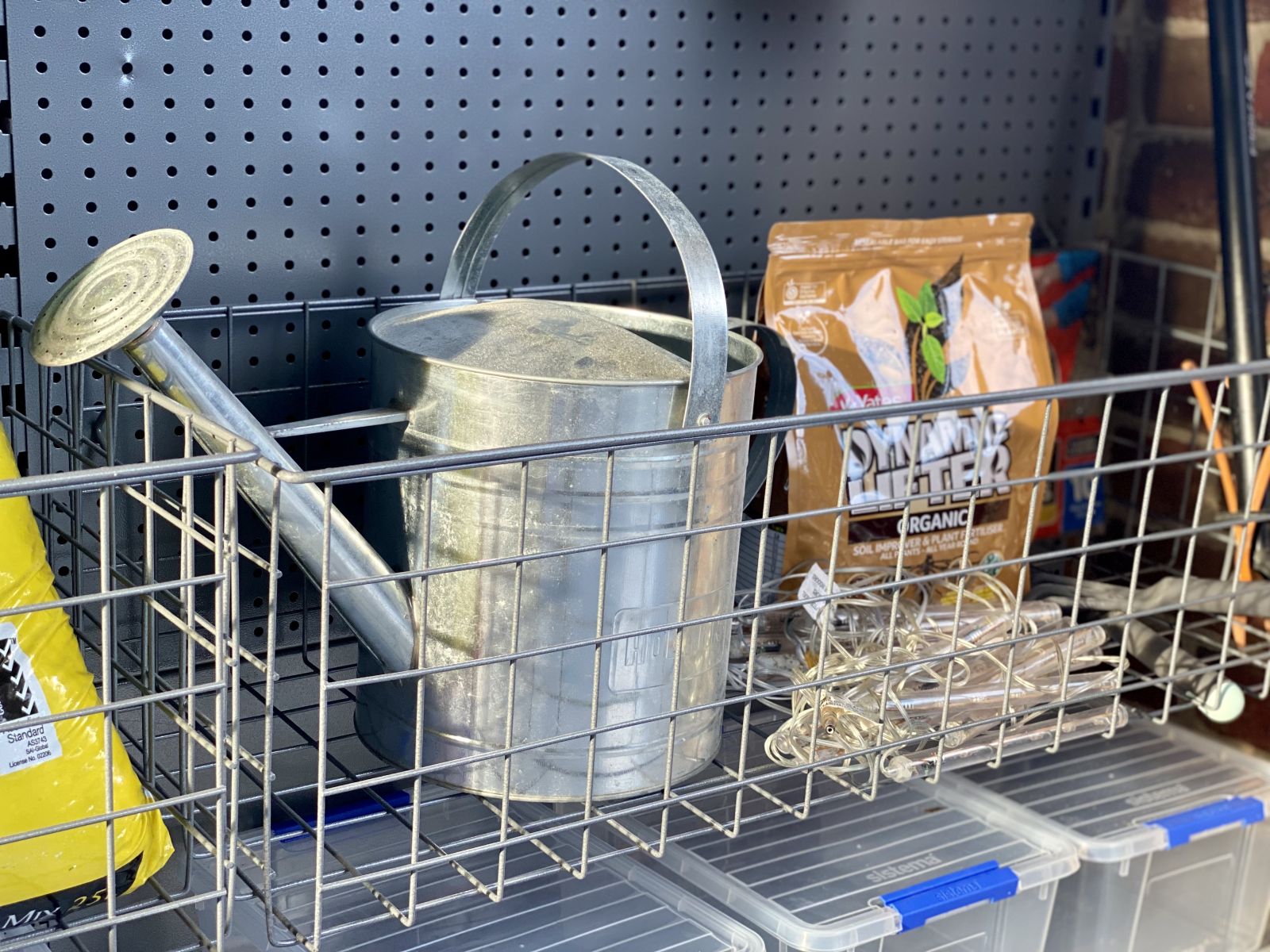 These little blue bins are life-changing! Store things like nuts and bolts, screws, pliers, safety glasses, wire, and any other knick-knack you can think of!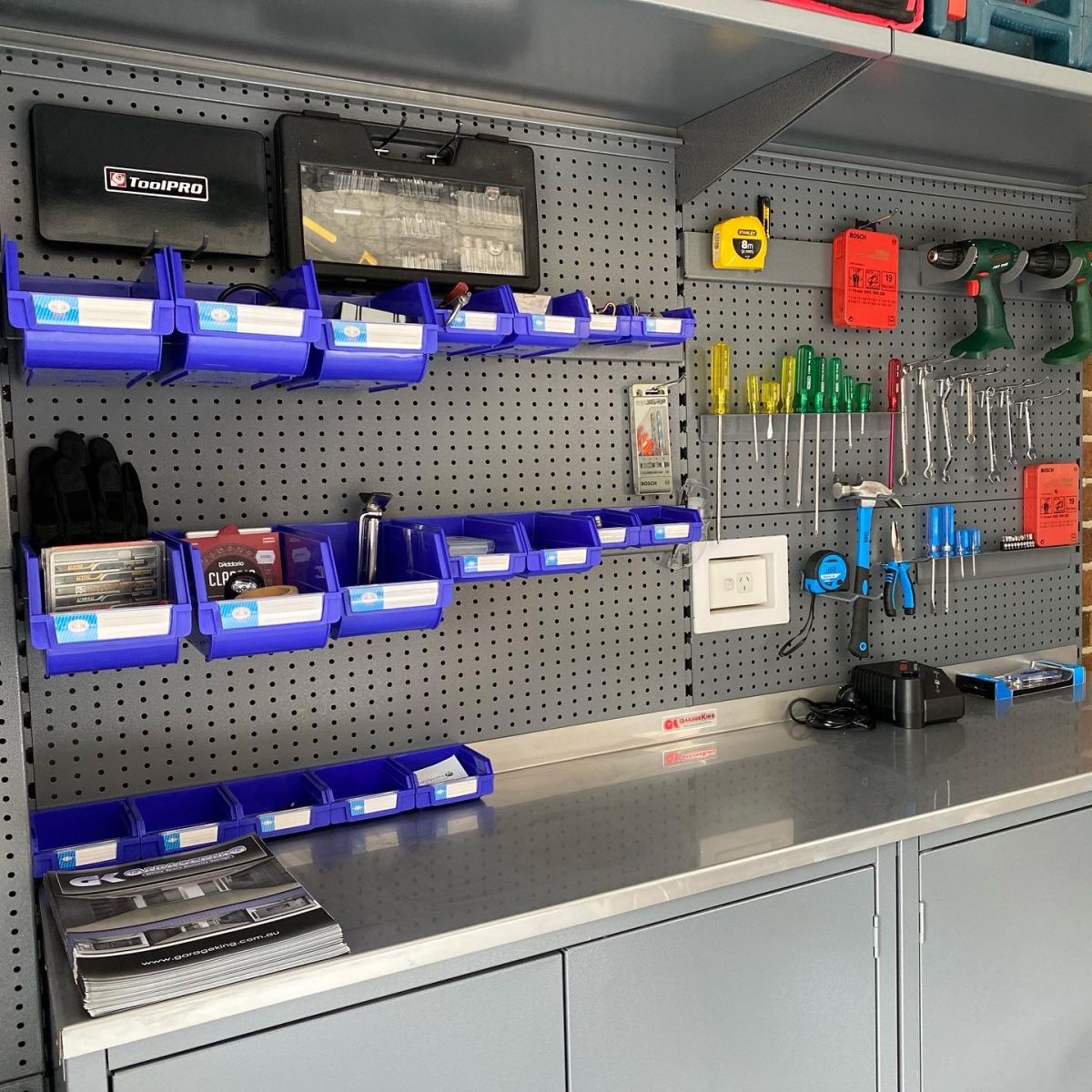 The possibilities are endless when it comes to creating a great storage system in your garage. A custom-designed garage storage system will change your life! Removing the stress of mess and clutter and ensuring everything is within easy reach when you need it!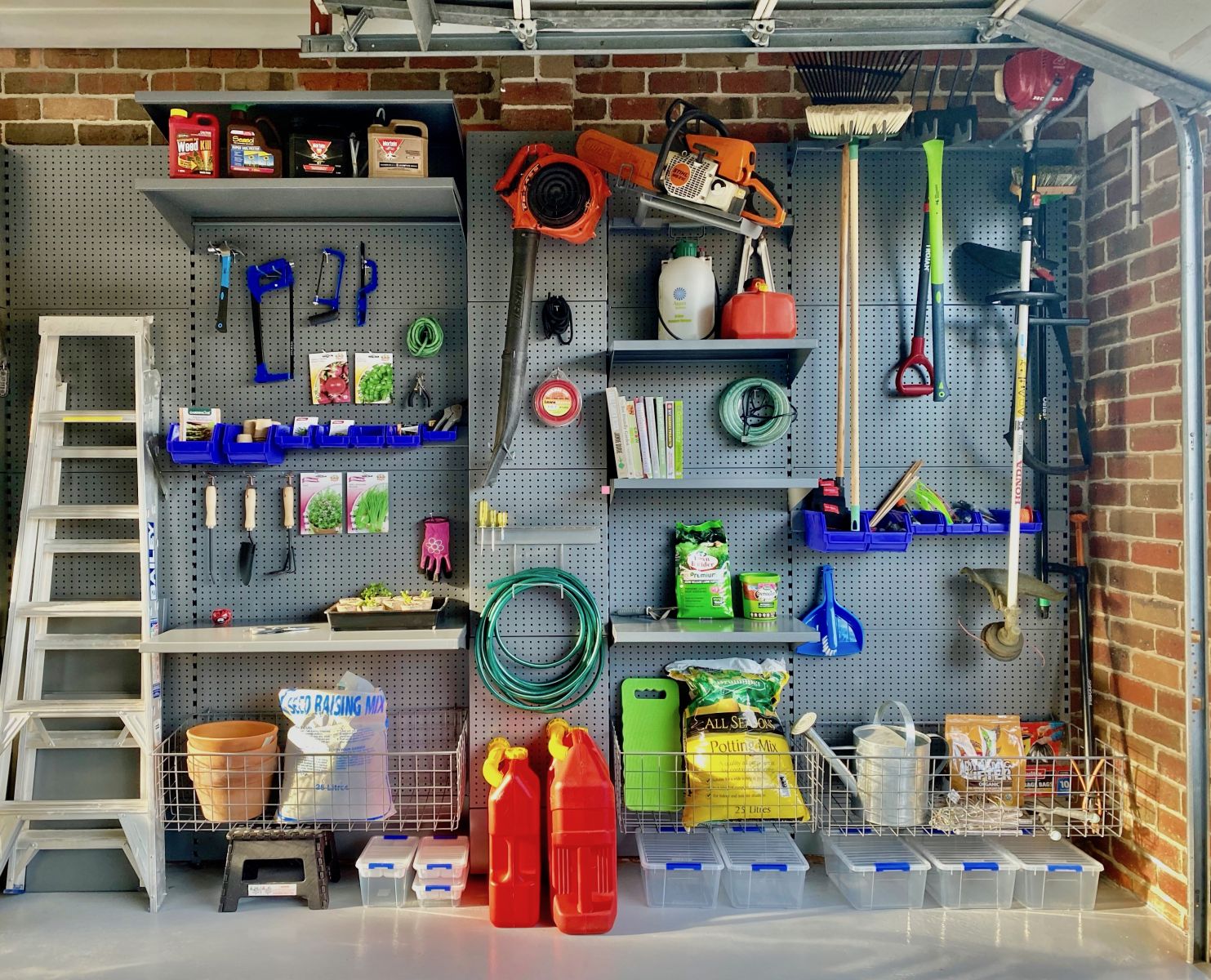 ---
Leave a comment