Choose Your Garage Storage - Kit #7
Author: Raquel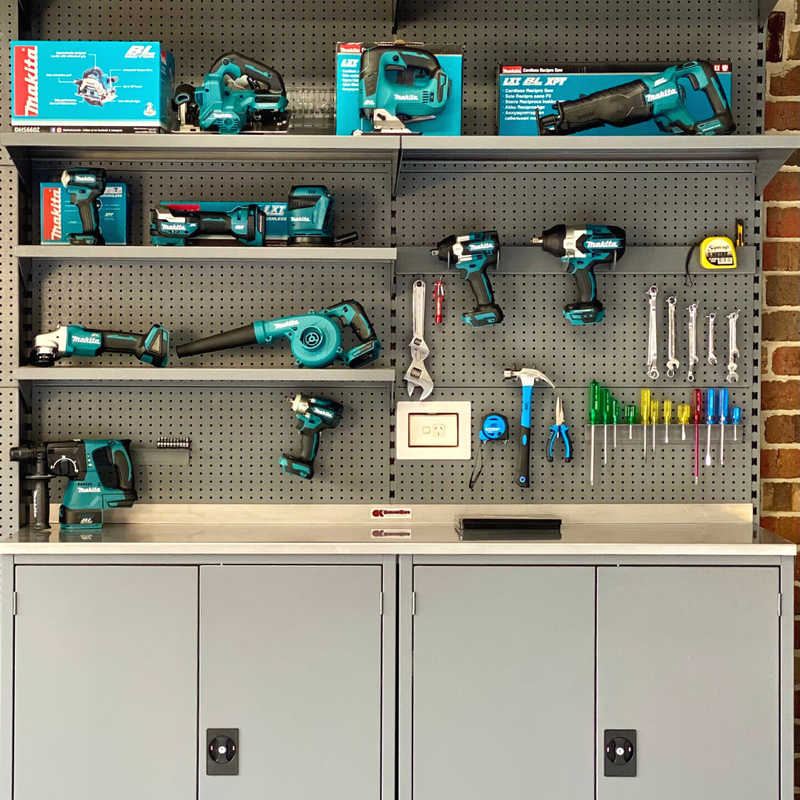 We beleive in fuss-free storage ideas and storage solutions.
We have a range of kits to suit all people, all interests and storage needs!
These custom-designed garage storage kits were created from our most popular storage requirements. Over the years we've done hard work so you don't have to!
Let's take a look at Garge Storage Kit #7
This garage storage solution iis versatile and will suit most hobbies and Garage Storage needs.
It comes fully equipped with a workbench with two under bench double door cabinets and a 900MM x 1800MM cupboard.
All metal cabinets are fitted with locks and come with 2 shelves.
What's In Your Kit!
1 x 900 MM (W) x 2400 MM (H) Wall Bay - START BAY (GK001)
2 x 900 MM (W) x 2400 MM (H) Wall Bay - ADD BAY (GK002)
2 x Shelf Kit - 900 MM (W) x 350 MM (D) (GK149)
1 x Cupboard Set - 900 MM (W) x 1800 MM (H) x 450 MM (D) (GK007)
1 x Work Bench Set - 1800 MM (W) x 900 MM (H) x 460 MM (D) Stainless Benchtop with under bench cupboards (GK006)
Installed Dimensions:
2.7m (L) x 2.4m (H) x 0.4m (D)
Beyond Garage Storage Kit #7
As your storage needs increase you can simply add more perforated pegboard wall bays and cabinets.
Our garage storage solutions can easily be moved around and are adjustable as your needs change.
Along with our perforated wall bays and custom-designed garage storage kits we have a high-quality range of freestanding storage units designed to seamlessly fit into your exixiting GarageKing garage storage system.
Freestanding metal cabinets can be positioned close to you wall bays for extra storage.
An under bench draw unit can be positioned against your exisiting wall bays to take advantage of your perforated hanging space or shelving or placed close by.
The options are endless!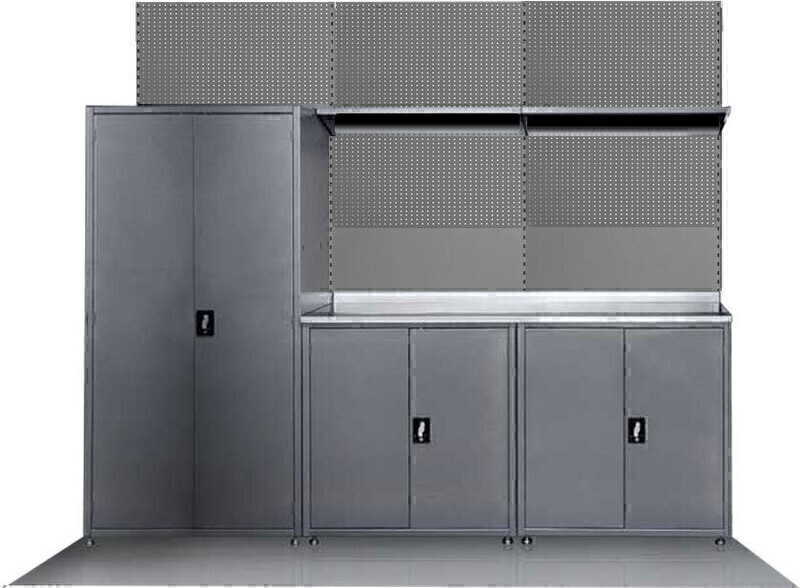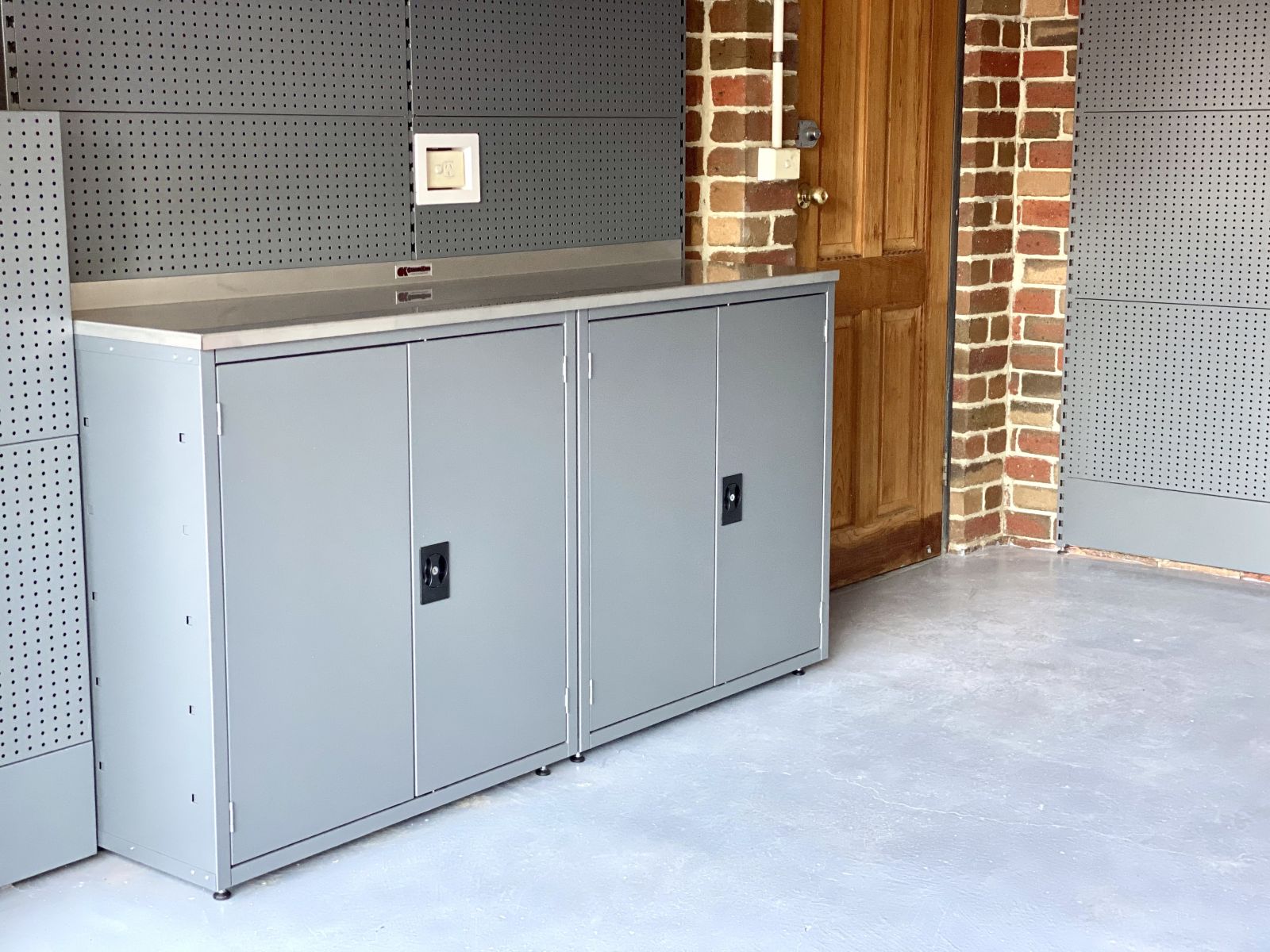 ---
Leave a comment