Garage Storage That Adds Value To Your Home - Ronnie & Georgia Back On The Block!
Author: Raquel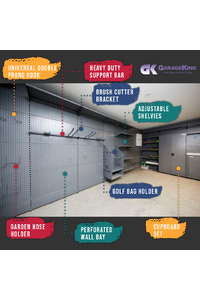 Back On The Block! Fans vs Fave 2021!
How To Add Extra Value To Your Home and Reduce Your Daily Stress!
Ronnie & Georgia, The King and Queen of Garage Makeover Week, from the 2018 season of the channel 9 hit show The Block are back in 2021.
And we're excited to see what they do this year.
In 2018 they installed the ultimate GarageKing garage storage system. And to this day, they believe the time, effort, and money they spent on their garage makeover in 2018 gave them the undeniable win.
Why GK?
It's no secret that we love garage storage. That's why we are in the garage storage game. We're addicted and get excited about projects of any size.
But garage storage solutions aren't just about organising your stuff and your life. Yes, having an organised home takes away a ton of stress and makes life a lot easier. But! A well built, custom-designed garage adds a lot of value to your home.
And Ronnie and Georgia agreed! Here's what they had to say this week on The Block's Garage Week.
G - 'A garage is really an integral part of any home. It can't just be an afterthought.'
R – 'A double garage!'
G – 'A double garage. So, you know, how do you make a garage look sexy?
You fill it with some great storage solutions cause you want to get Georg-inism, and want it to look pretty. So you chuck in an amazing mural by Grafico of the Le Mans race.'
R – 'Do you think anyone else is putting in the same effort?'
G – 'Oh, I don't know, I'd like to think that other people have gone to the same amount of effort as we have to present our garage. If they haven't, it's not going to fare them well come judging!'
R - 'I believe that this will be the best garage by far. On our season of the block, we actually won the garage because no one actually put any thought into their garage!
All they did was put up a bit of gyprock and paint it.
This room is no different from any other room inside the house. I treat my garage like the inside of the house.
You know, thought needs to go into it, money needs to be spent,' they said.'
And right they are! We agree 100%
That's why when we create a garage storage system for our clients, we go the whole hog - all out with in our custom design, measure and quote process. And it's all free!
When we help our clients design their dreams garage storage, we initially look at three things.
1. What kind of storage they will need to hold the things they want it to hold.
2. What is the best way to add the most value to the available space the home and garage has on hand.
3. Their budget.
We take these 3 points very seriously. If your new garage shelving doesn't hold everything you want it to, you'll quickly become frustrated.
If the garage storage system doesn't add value to your home, you'll be disappointed. A capital improvement is important. We believe your storage solutions should improve your lifestyle and the value of your property.
When it comes to budget, life can become stressful. We aim to take all of the stress out of this project. You'll be surprised how much storage you can create even with a small budget.
One of the best things about GarageKing garage storage systems is that you can start small - with just a couple of bays - and add more later.
So whether your budget is large or small, we'll have a storage solution to suit you?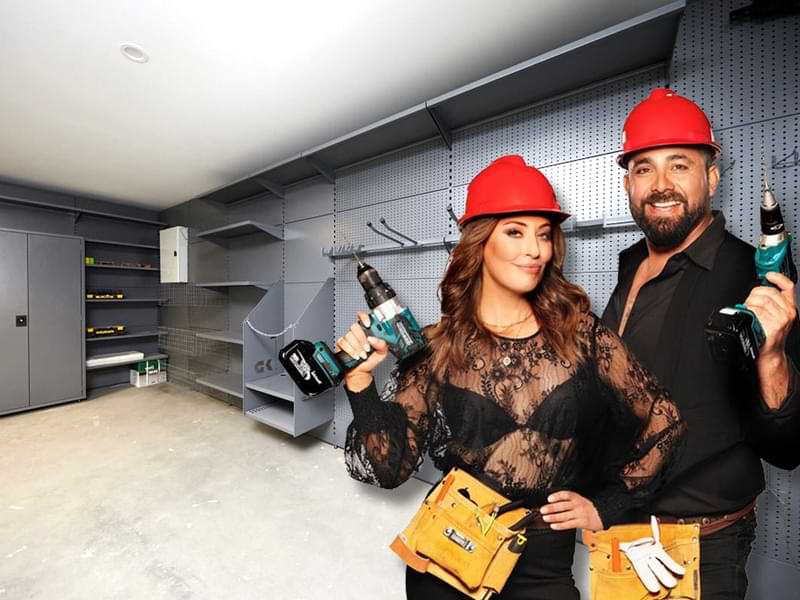 Ronnie & Georgia's GarageKing Garage Set Up from 2018
Ronnie & Georgia's GarageKing Garage Set Up from 2018
---
Leave a comment