Home Business Storage For Your Garage
Author: Raquel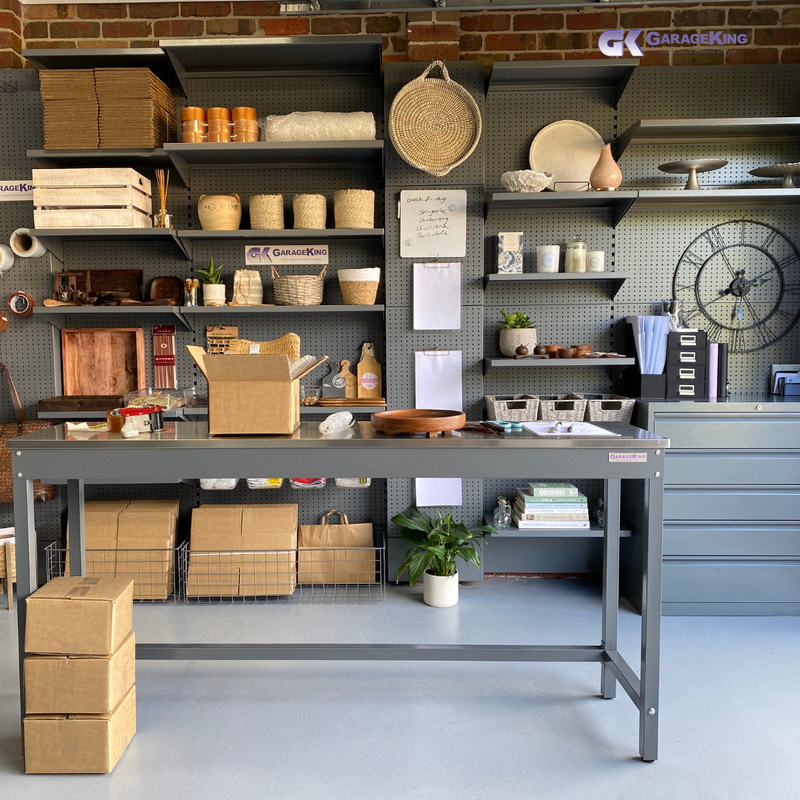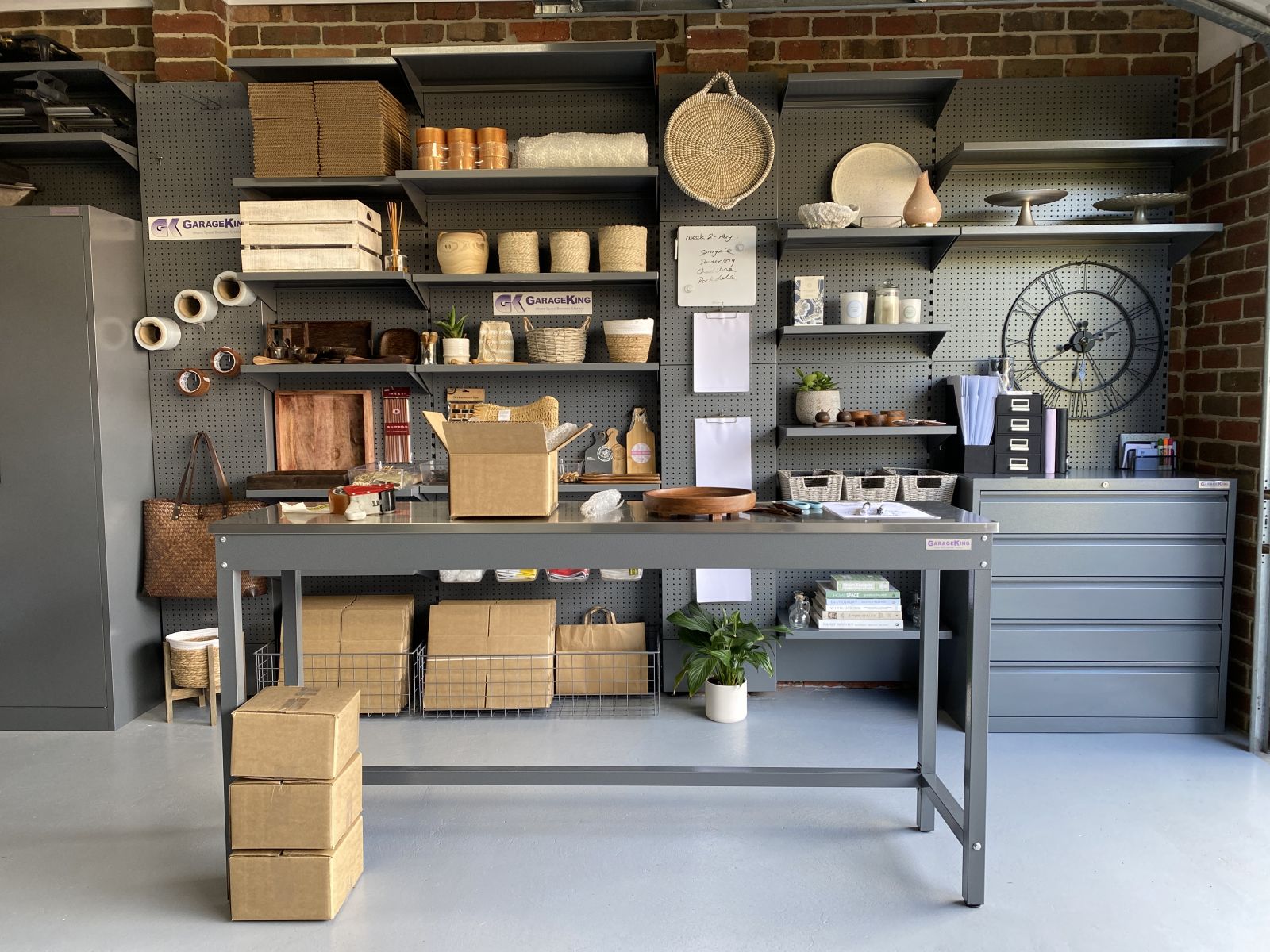 Garage Storage for the Home Business
Don't let your side hustle get the better of you, get it organised now!
Thousands of people every year are joining the ranks of the 'side hustle'.
Creating a business outside of their daily grind, many hope it becomes a source of steady income so they can quit their job and work on their own terms.
Most people tend to set up their side hustle in a garage or spare room. Often it's messy, and items you need every day get lost or damaged because they are piled on the floor or in bad shelving.
Whether you're selling homewares from your garage or baking cakes, it's important to have a space you can set up as an office or packing and shipping area for the products you sell and the things you need to finish the sale.

A good custom-designed garage storage system will change your life and create a Zen area to work in. Ideally, it should have a combination of the following, depending on what you need to make your business a success, of course!

Storage To Consider
• Packing station
• Shelf storage, bins or baskets
• Office/paperwork area
• Accessories for storing stock, boxes, tape etc.

The foundation of these garage storage systems is the perforated panels. Also known as pegboard.
The built-in perforated bays are securely attached to your garage wall for safety, strength and convenience. From there, you choose your accessories.
What we've used:
5-Drawer Under Bench Unit
Tub Shroud 900mm
Wire Baskets – 600mm & 900mm
Shelves – 600mm & 900mm
Hose/Power Cord Holder
Blue Bins – Assorted Sizes
Single Prong Hooks – Assorted Sizes
Screwdriver Holder
Free Standing Work Bench
Other items:
Clear Plastic Storage Tubs
White Baskets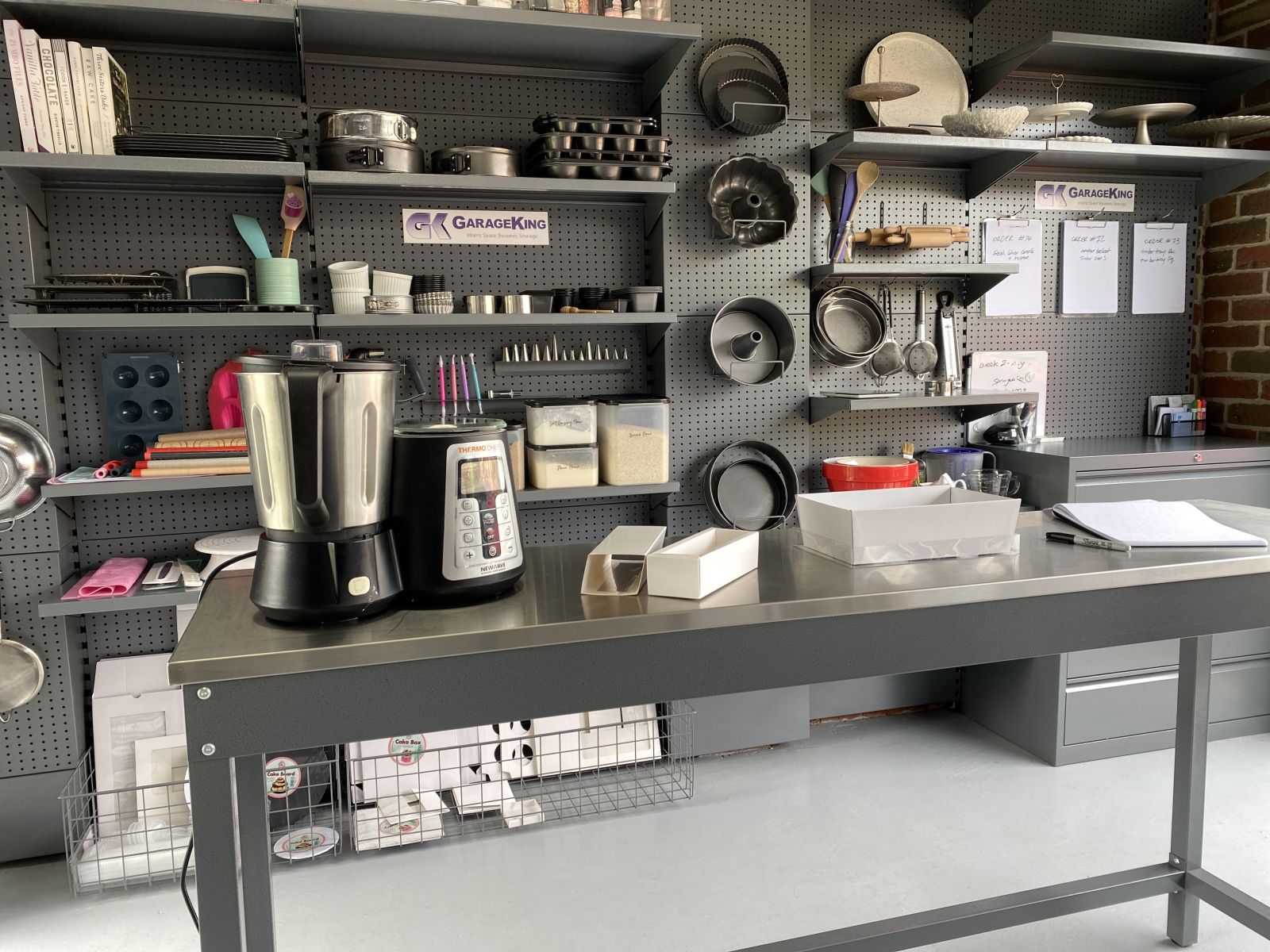 Set Ups:
Baking Business
Home Wares Business
Things To Consider When Starting A Side Hustle:
Other than the financial side of things, which we certainly wouldn't admit to having any idea about, there are a few things considered a few things.
Here's a baseline of things to consider:
• A safe, clean workspace without clutter and mess
• Strong and reliable garage shelving
• Waste disposal
• A strong workbench for packing your products
• Storage to hold outgoing orders
• Cabinets and draws for paperwork and office supplies.
TIP: Get Organised - The better organised your garage storage is, the happier and more productive you will be!
Food Industry Shelving
Many people have cooked up food business side hustles that are a great success. Especially over the last few years while stuck at home.
But, council and food handling rules are strict, and you must have a clean and hygienic workspace that is council approved if you want to kick butt in this industry.
A GarageKing Custom-Designed Garage Storage Solution will set you on the right path and knock those regulations out of the park!
INSPO - GarageKing Garage Storage Solution for a Home Baking Business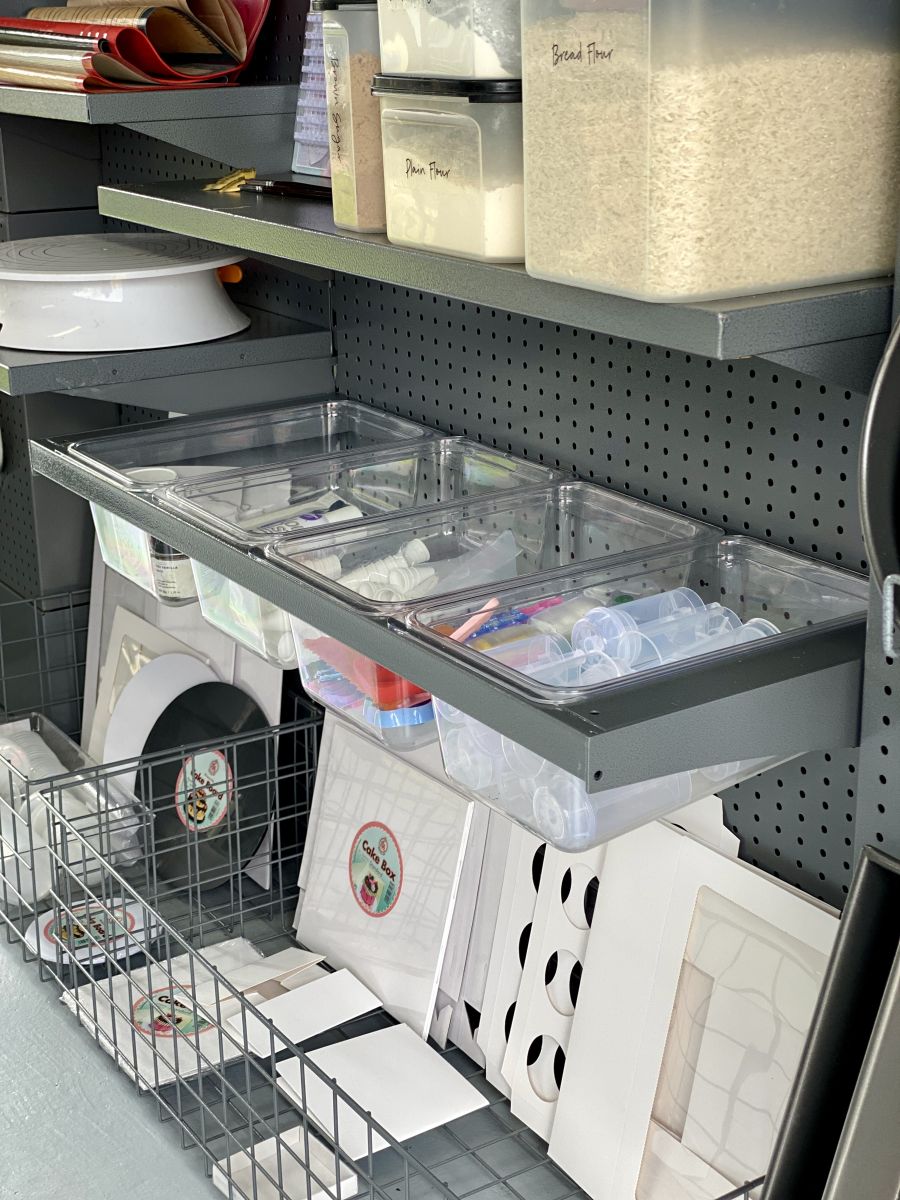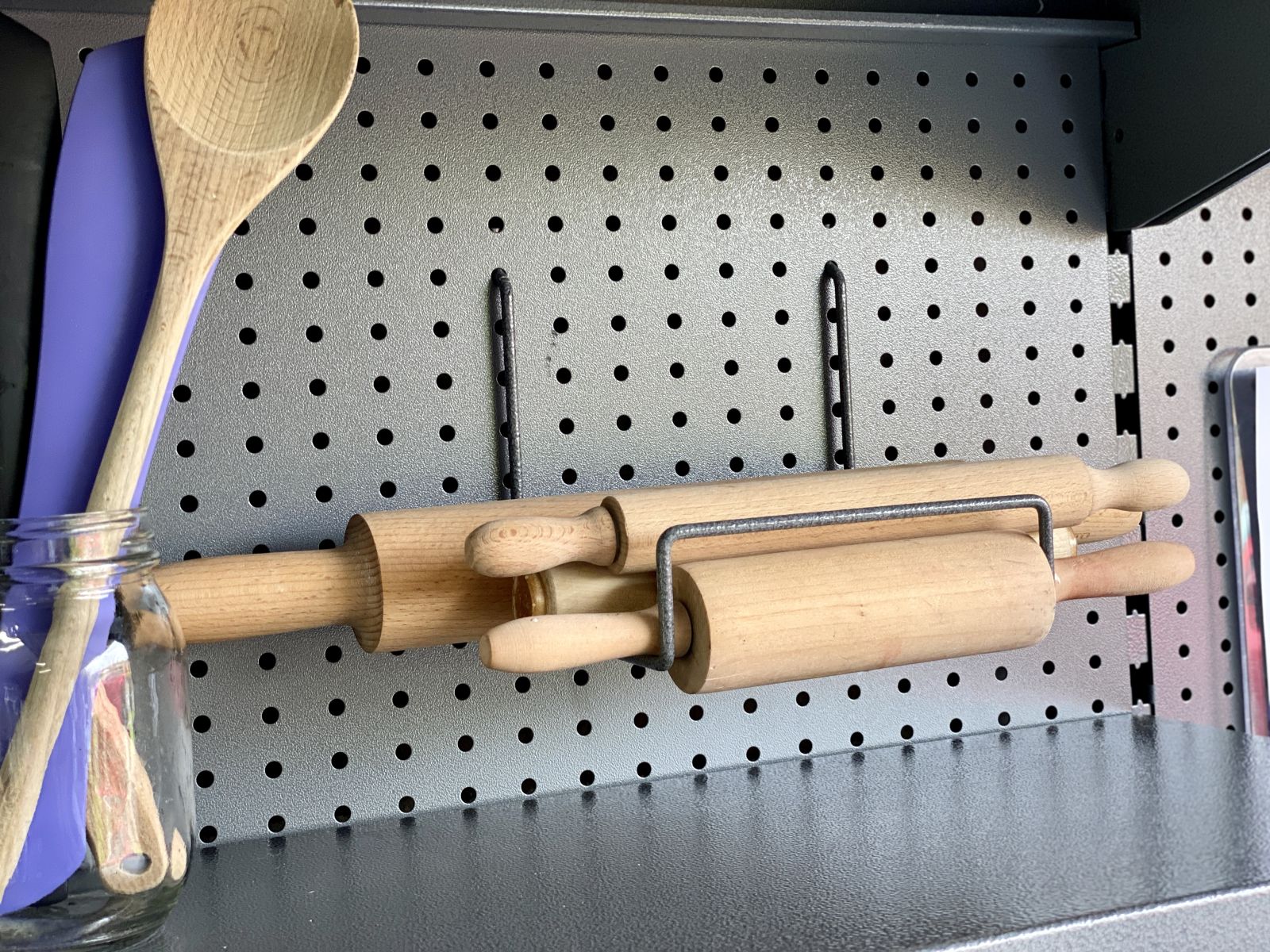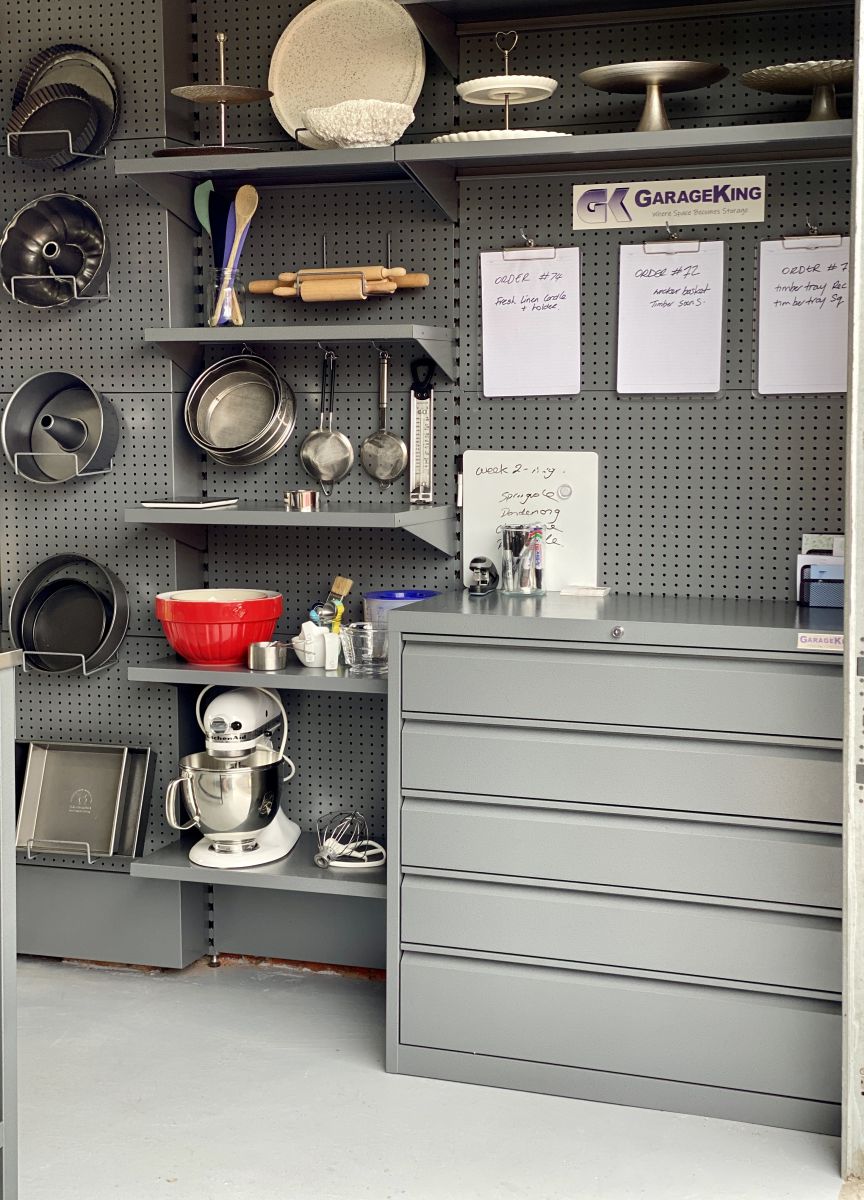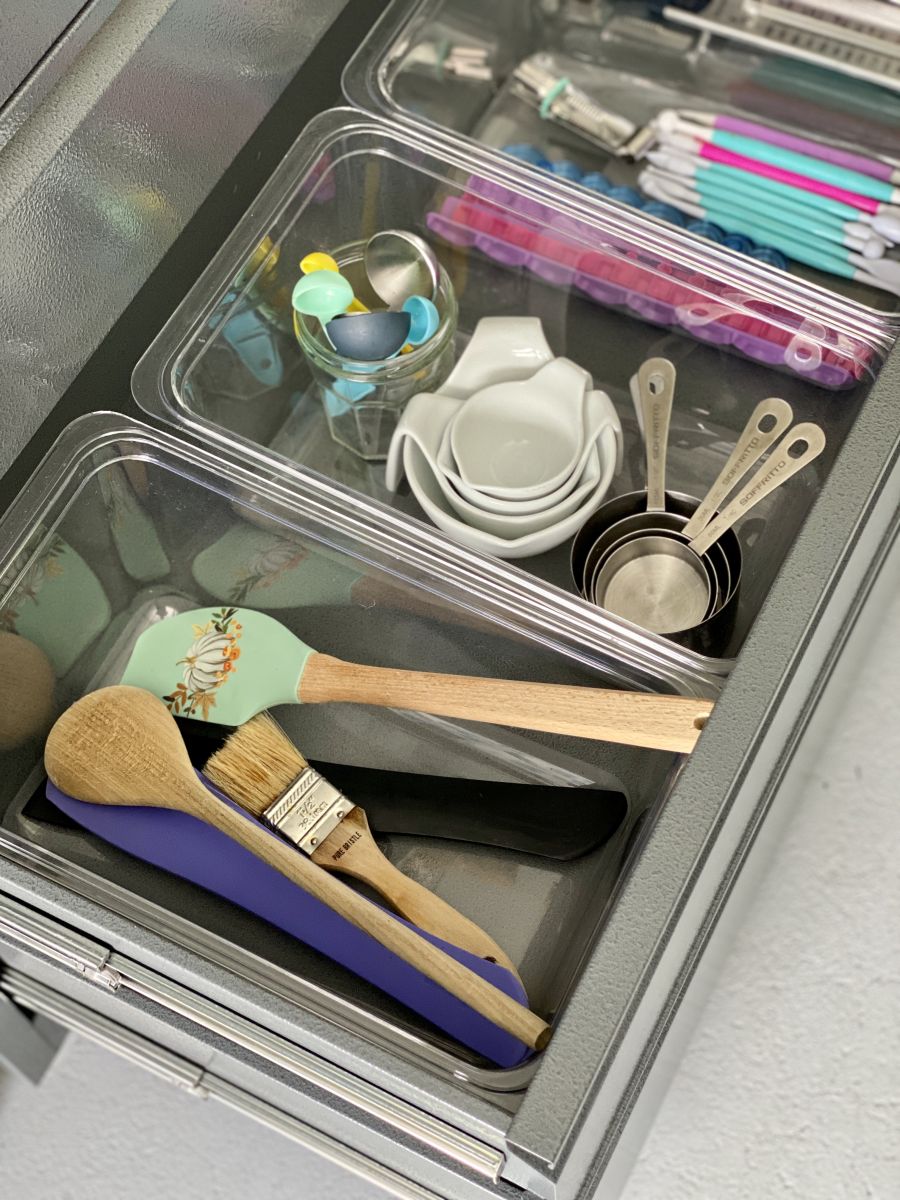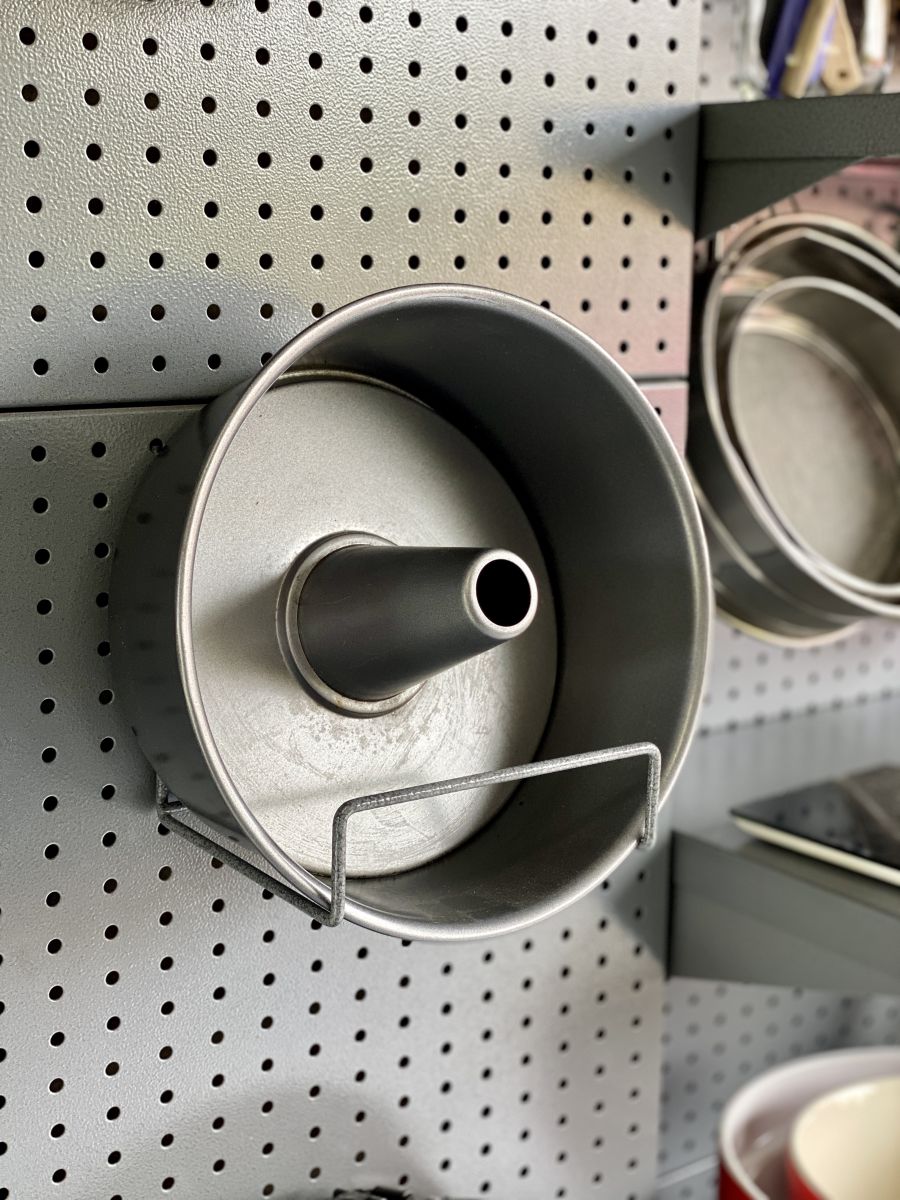 INSPO - GarageKing Garage Storage Solution for a Homewares Home Business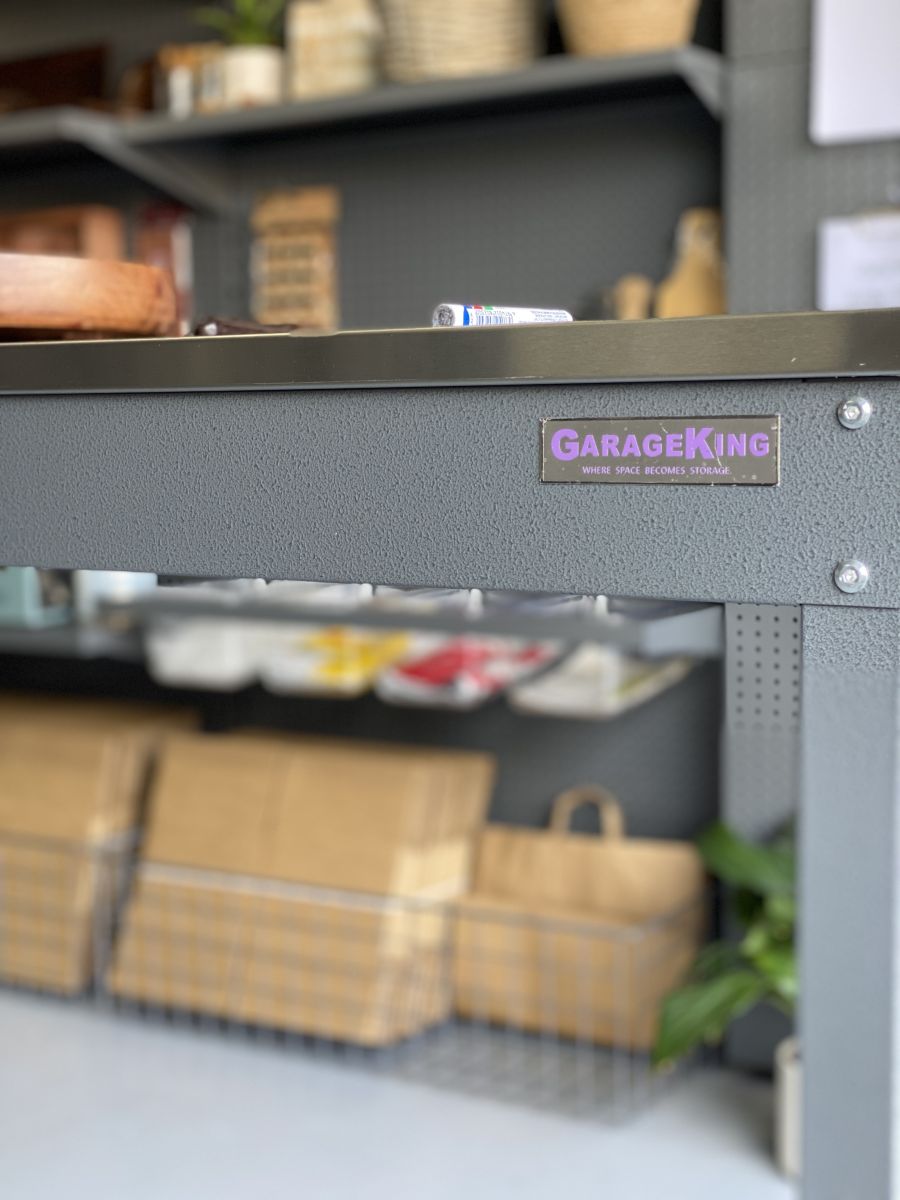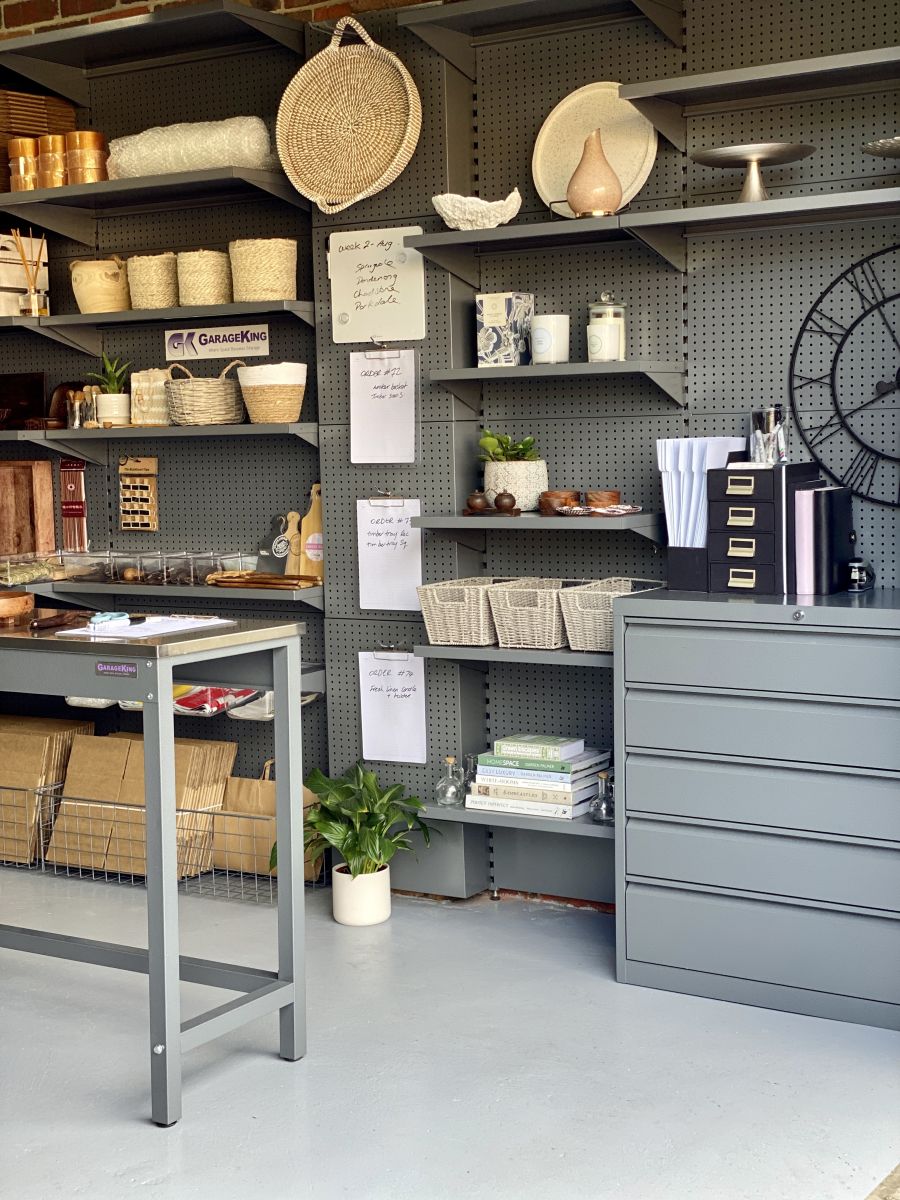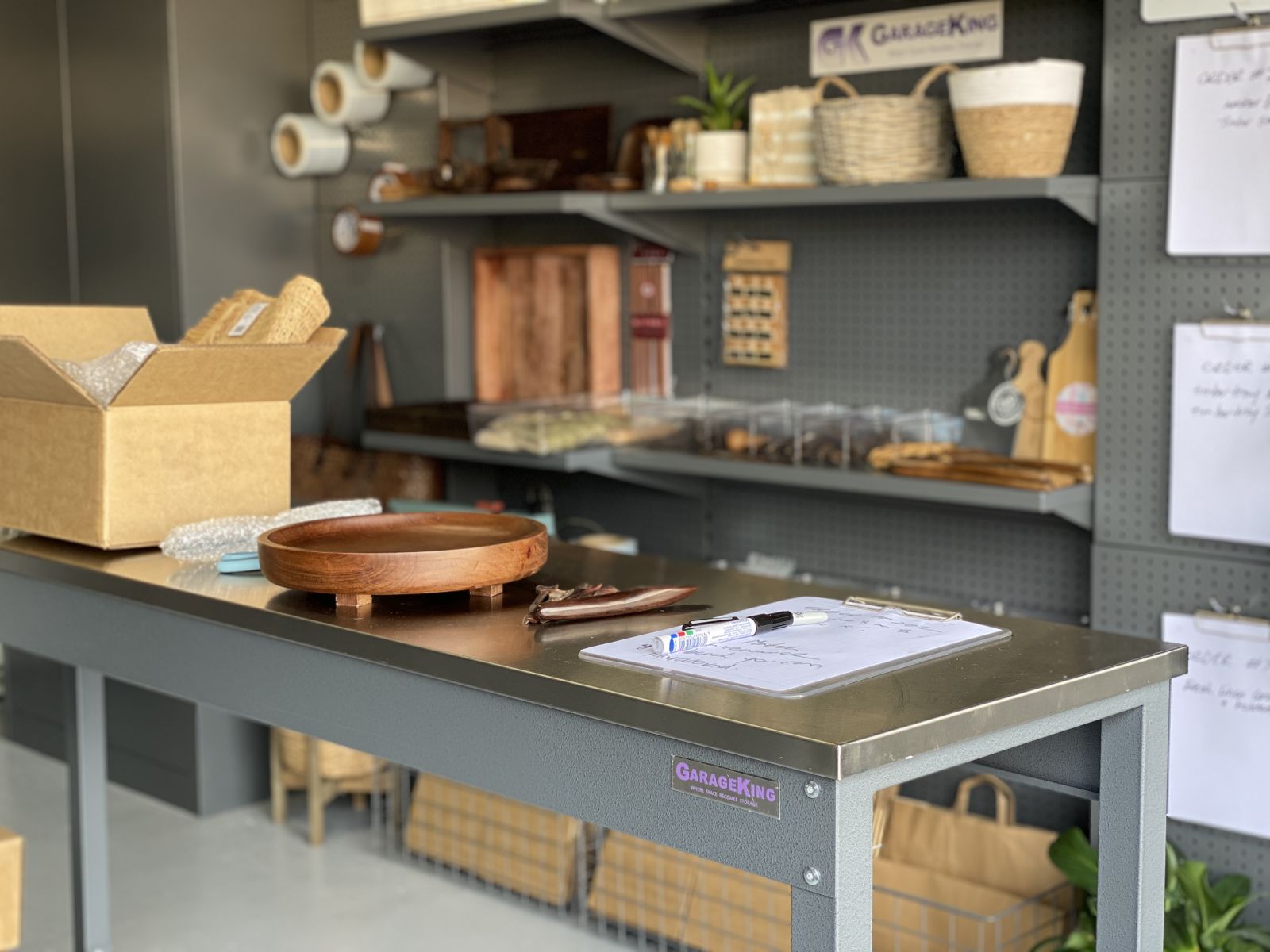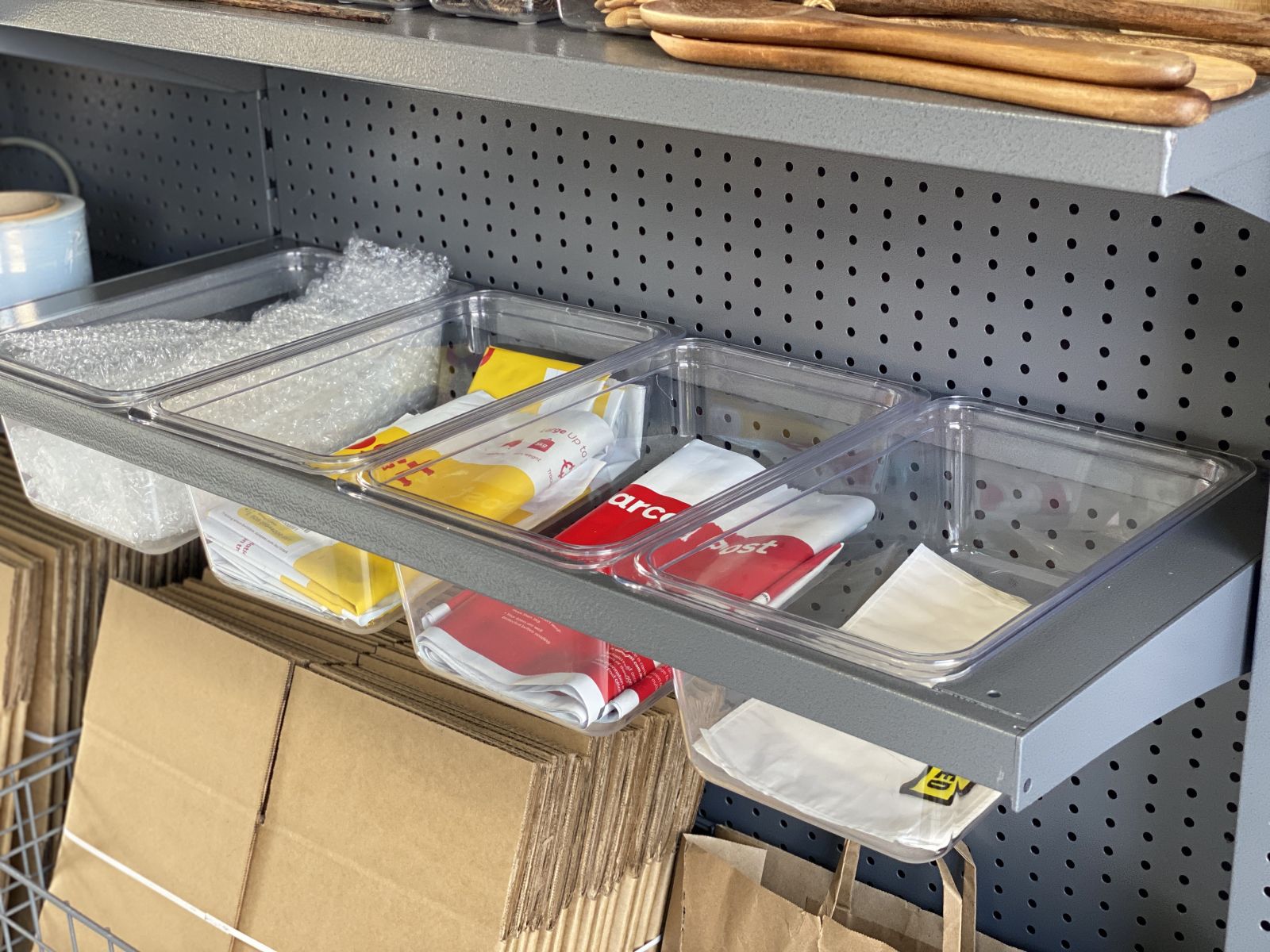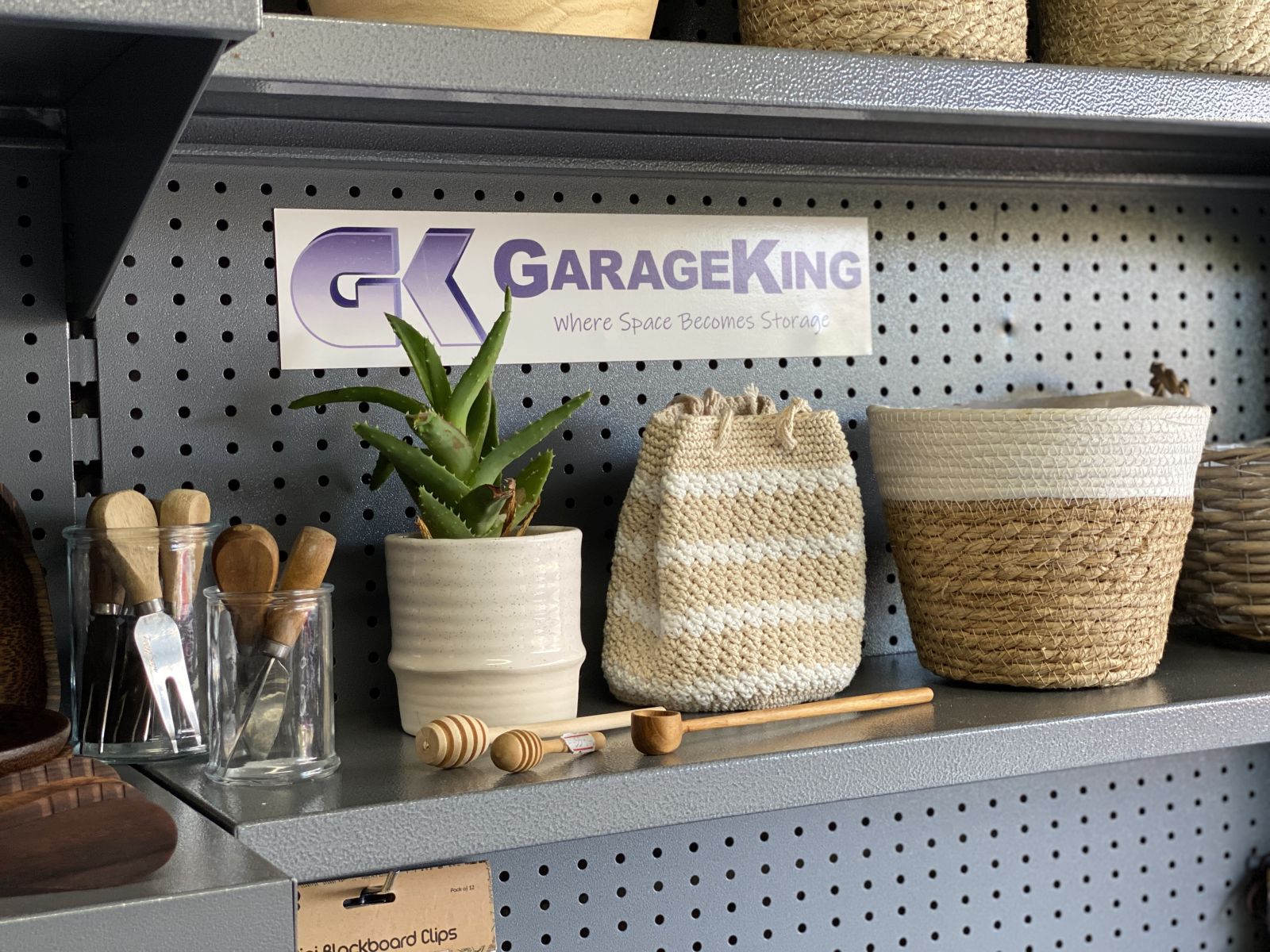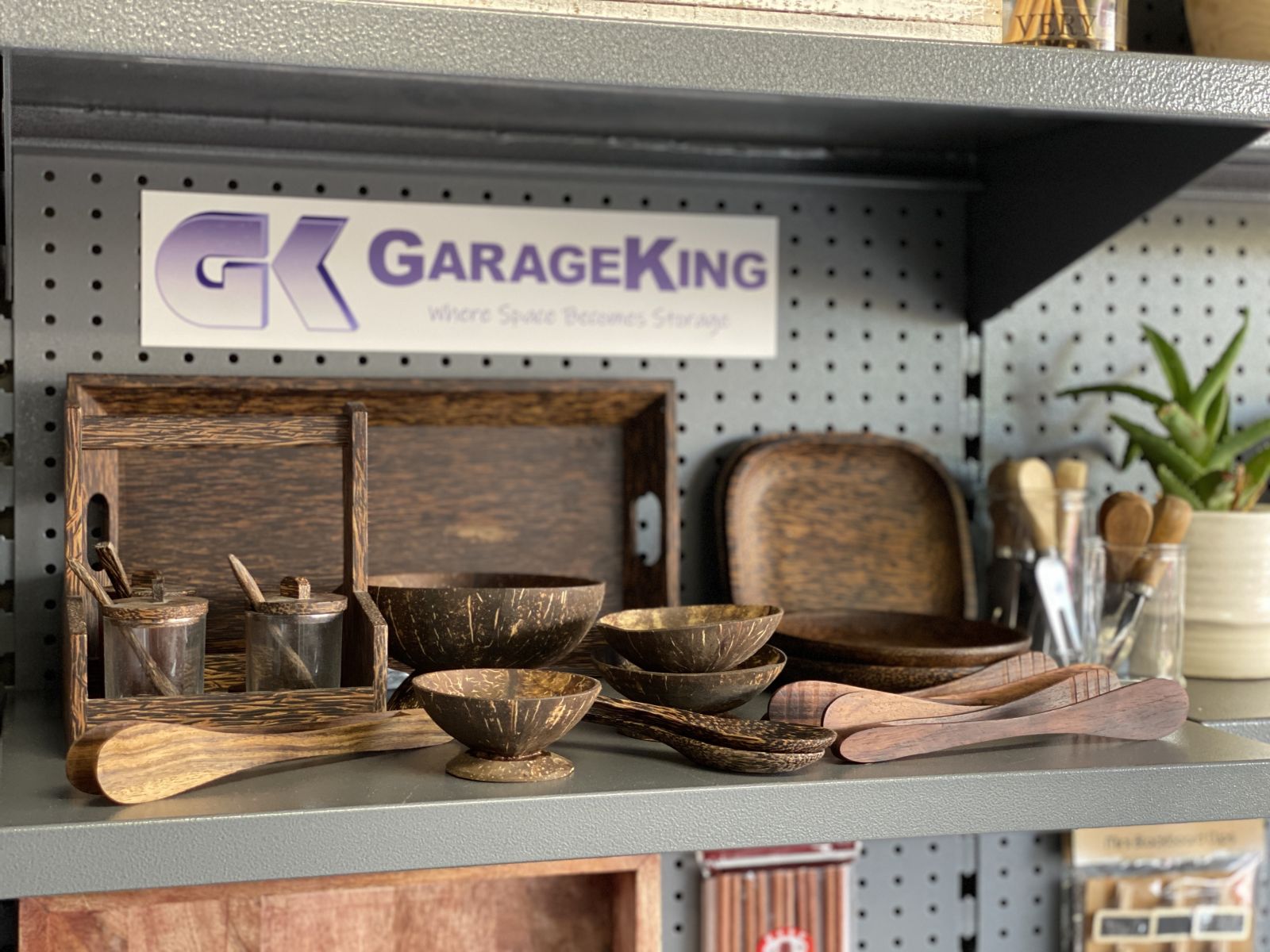 ---
Leave a comment