How To Create The Ultimate Home Garage Gym!
Author: Raquel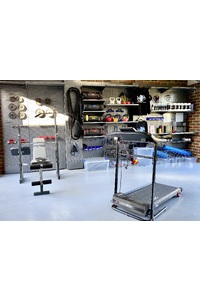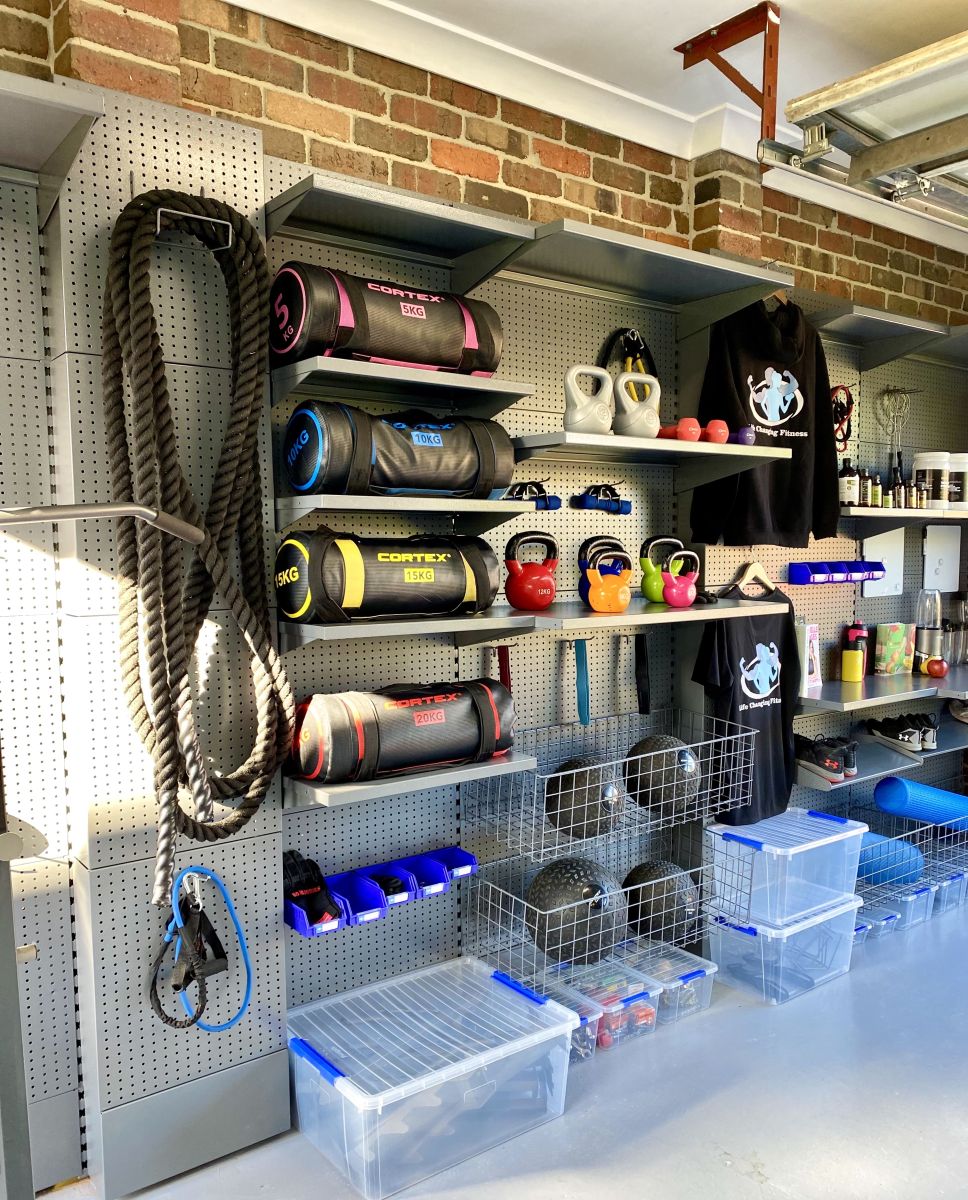 Home Gym Goals!
Are you having trouble getting your butt to the gym this winter but don't think you have the space for a gym at home?
Think again!
Our garage storage solutions can increase your space ten-fold.
By taking advantage of the height and width of your garage walls, we can help you turn wasted space into the ultimate home gym in just a few steps.
Send us your garage wall measurements, and we'll custom-design a garage storage solution that will blow your mind! You'll cancel your gym membership before you can say, 'I love my home gym by GarageKing!'
In the meantime, check out some of our great storage ideas to hold and contain your home gym equiptment.
Our flexible storage solutions can be customised to suit any garage and give you a workout area to be proud of!
And you'll never lose a dumbbell, skipping rope or sweatband again!
We've used six wall bays in this particular home gym set-up. You certainly don't need to use that many unless you own every piece of gym equipment in the world! But, if you do, we have a question for you...
Do you actually use all of it, or do you need a little decluttering motivation?
Personal Trainers, you are not the exception here! So sort out your collection, group like-for-like and have a long hard think about what you own and what you don't.
In saying that, if you have this much space, then go for gold! We do love a big storage goal!
If you are on the other end of the scale and are just starting out, you can install a couple of garage storage wall bays then add more as your collection grows.
One big tip here is to hang items in between other things. For example, you can see here that we have hand weights and elastics hanging between the garage storage shelves.

This is a smart idea for two reasons.
1. These items are small and can get lost easily.
2. If items like elastics and sweatbands are placed on a shelf, they can look messy. These items stay neat, tidy and contained by incorporating hooks, holders and hangers.
Now let's take a look at our weight bench. Most weight benches come with weight holders on the side of the bench. But sometimes, gym junkies have more weights than their bench can hold.
This is where GarageKing hooks come into play.
One of the things we love most about storing weights on peg board hooks is that you don't need to pull four other-sized weights off to get to the one you're looking for.
The best part is that you can rearrange these hooks quickly and efficiently whenever you want to!
We've said that great garage storage is all about smart wall bays with garage shelves and cabinets covering all of your available space. It's also about choosing the right accessories. Hooks, shoe racks, brackets, cabinets, and heavy-duty support bars are all featured in this home garage gym.
And don't overlook the wire storage baskets! They contain the weirdest-shaped items securely.
Many garages need to function in many different ways. You may think you can't store many categories in one space, but you can! It comes down to categorising and placement of your belongings.

Delegate a section of your garage for your home gym that will hold all your workout gear neatly and uncluttered.
Then consider what other items you need to store in your garage:
Kids sports equipment, camping gear, car care products, tools or gardening equipment. These items can go on another wall to keep them tidy and out of the way or even higher up the wall if you don't need to access them often.

Want it? Get in touch with our garage storage experts for your FREE measure, Design & Quote today!
sales@garageking.com.au
1300 208503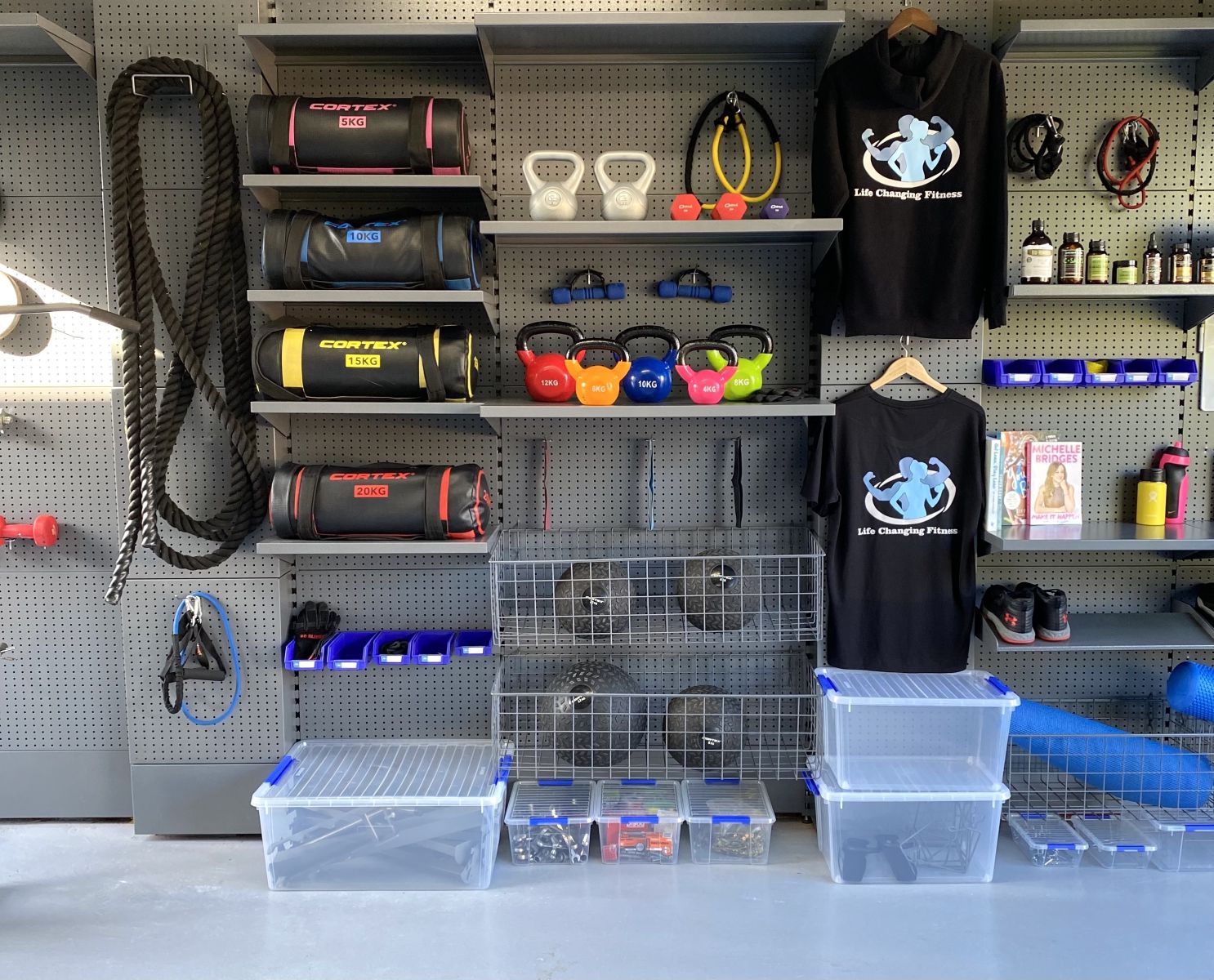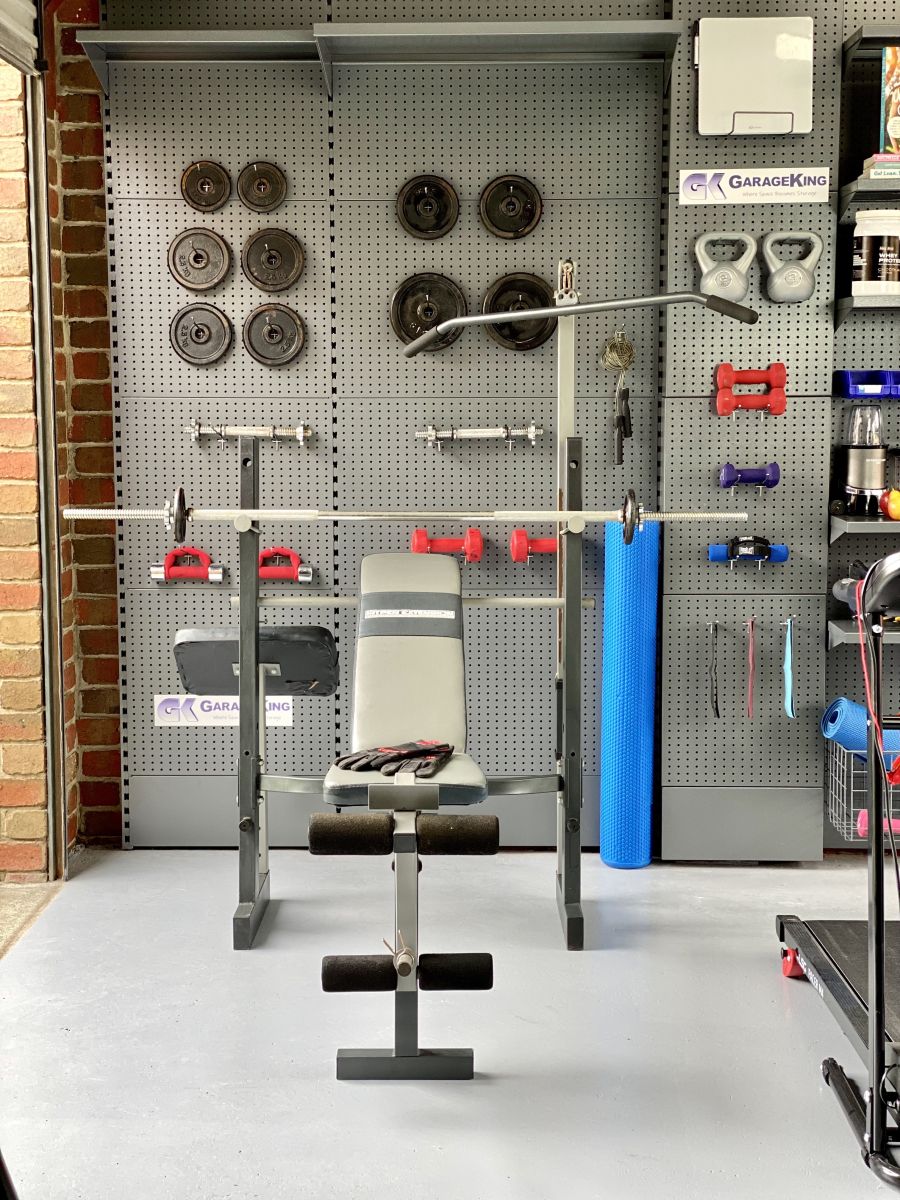 ---
Leave a comment