How To Store Pushbikes In Your Garage
Author: Raquel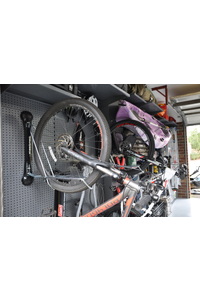 Bikes can take up a lot of floor space in your garage and make it hard to fit your car beside them. So we've got some very clever bike storage holders to show you!
There are three bike hooks in our GarageKing accessory range that suit all bikes and budgets.
First up, you need to start with our smart wall bays. They're perforated panels securely attached to the garage or entryway wall and the anchor for our clever bike storage accessories.
A great feature of these wall bays is that you can utilise the space between your bike hanger for helmets, pumps, spare tires, water bottles, and any other gear you own for your pushbike adventures! So whether you ride a racer, mountain, BMX or a pretty little pink bike with training wheels and a basket, we have a bike hook for you!
It's the ultimate in smart storage! Our bike storage systems utilise every inch of your wall.
Do you know how much extra storage space can be claimed by adding hooks and brackets between your bikes?
We sure do!
Our GM is a mad mountain biker who loves to share this brilliant storage hack with his friends and fellow riders!
'Once I installed my GarageKing Storage System with bike hooks, I claimed back a huge amount of space. And my helmets, locks, spare chains and those expensive little accessories I can't help buying here and there, like my go pro, are safe, secure, and, more importantly, close at hand! Everything has dedicated storage space, and I don't need to worry about it being knocked over or lost anymore,' he said.
So, let's take a closer look at this little set-up we did in Melbourne as an example.
Heavy Duty Pivoting Bike Rack
This family are mountain bike lovers who like to get out on the weekends and enjoy a little bike riding along their local beach bike paths.
So their storage needs are minimal, but they still want to store them out of the way throughout the week.
They also want their kids to grab their bikes and go quickly and easily without help from mum or dad.
We've installed our top of the range pivoting bike holder to keep everyone happy.
This bike rack pivots on its axis, so the bikes are almost flush with the wall when not in use. It's even freed up enough space to hang their car bike rack in between two of the mountain bike holders!
Mum and dad have claimed back more garage space, and the kids can grab and go when they need to.
Hooks and brackets hold helmets, bike locks and tyre pumps between the bikes. You can also pop a few shelves above the bikes and baskets below them to contain other items you want to store.
See our pivoting bike holder here: https://www.garageking.com.au/heavy-duty-swivel-bike-rack-500-mm-w-x-75-mm-w
Steady Rack is universally regarded as the best bike storage rack globally. This is because it has unique pivoting features, which means bikes take up the least room possible.
If you prefer a bike storage solution that is a little less technical, we have a couple of options for you to choose from.
Bike Hook
This bike hook allows you to hang a medium to small bike vertically on your garage wall.
Place the bike's front wheel into the hook, and you are all set. It's simple, solid and looks great. If you want to hang multiple bikes on garage storage wall bays, allow around 500mm to 600mm between hooks to allow them to hang comfortably. Kids' bikes can be spaced much closer together.
Find this bike hood here: https://www.garageking.com.au/bike-hook
Metal Wire Bike Rack
And finally, in our bike hook family is our most basic model.
It simply bolts into your perforated wall bays, and the bike's front tyre slips into the space in the centre of the bike storage holder. Simple and straighforward!
Find this bike hook here: https://www.garageking.com.au/metal-wire-bike-rack-500-mm-w-x-75-mm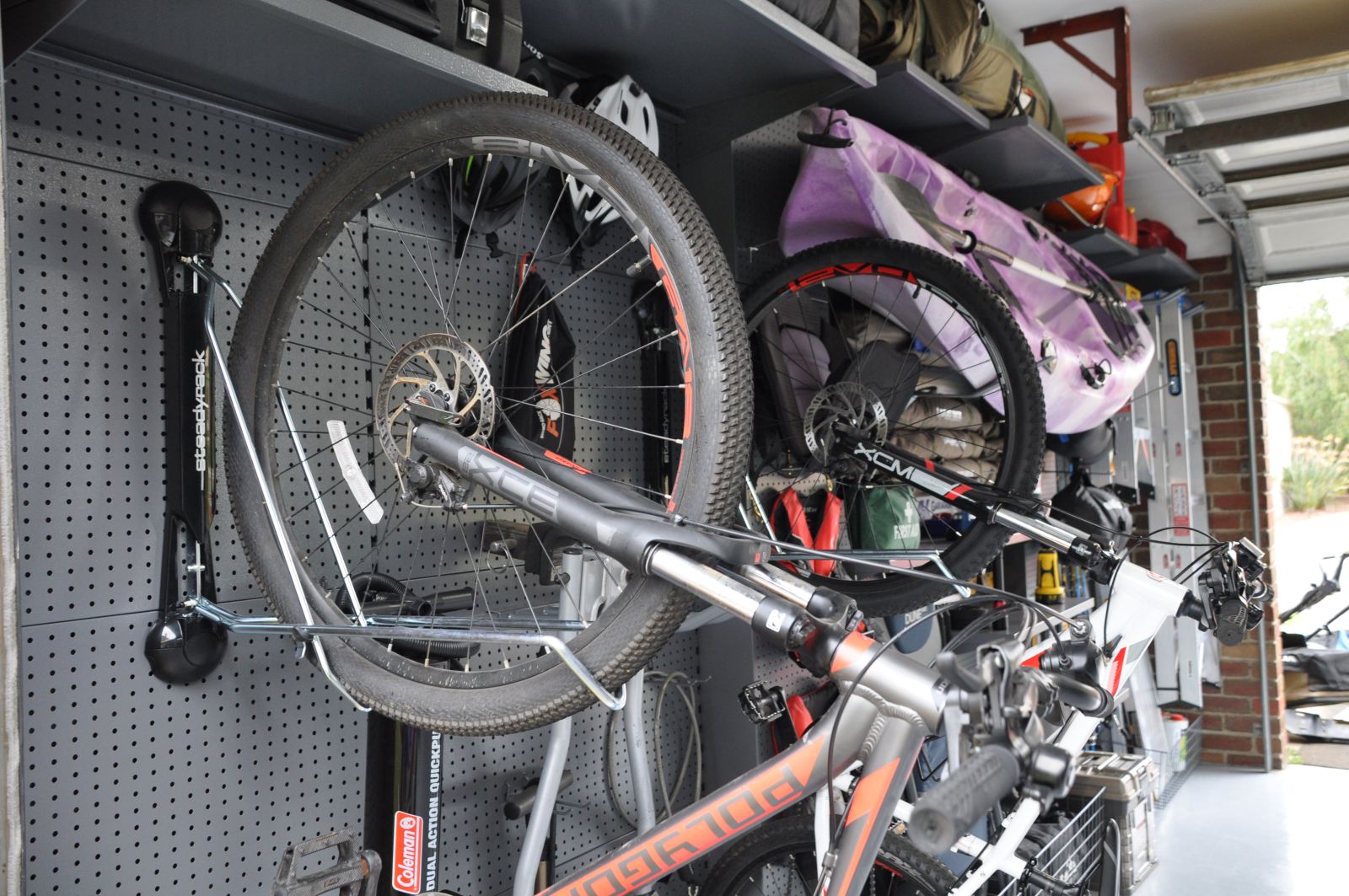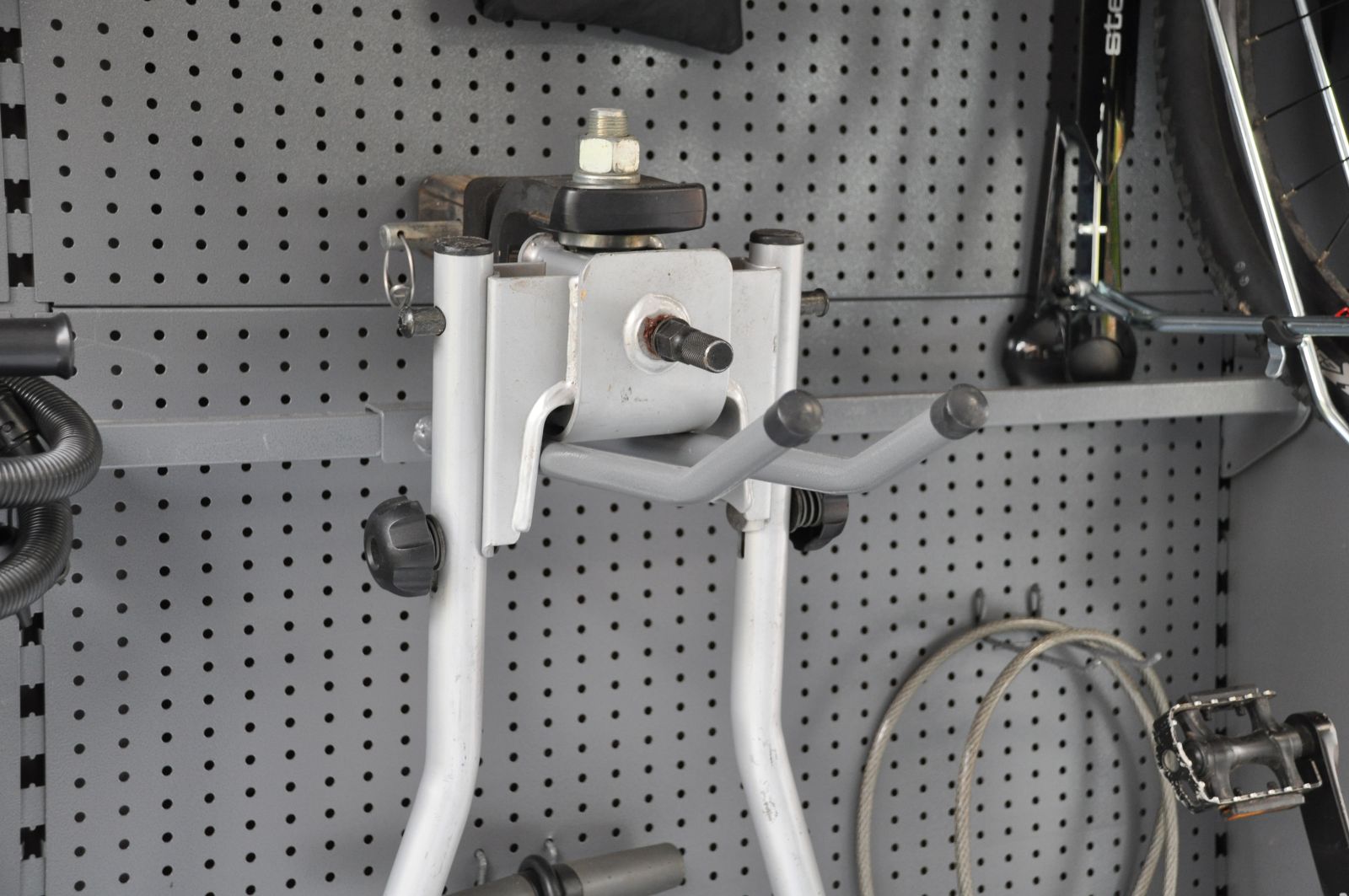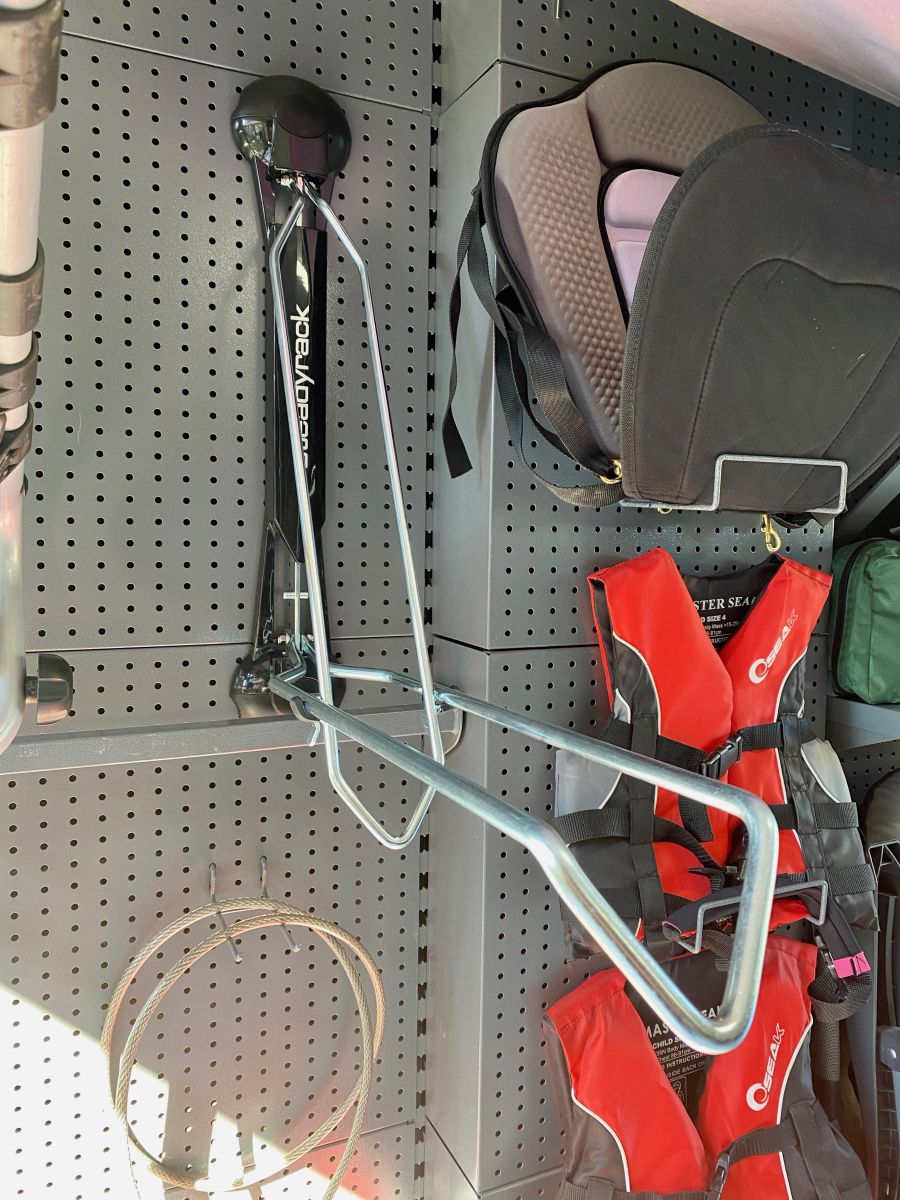 ---
Leave a comment