Little Blue Bin Storage Solution
Author: Raquel

Little Blue Bin Wall
At GarageKing we're a little addicted to our little blue bins.
Why, you ask?
First up, the colour is fantastic! We trialled many different shades of blue for our plastic storage bins and as soon we saw this shade, we fell in love instantly!
The blue pop on the sleek, stylish grey powder coated finish of our wall bays.
They're versatile. One of the things that excited us is their versatility when it comes to storing little bits and pieces that are a pain to store and end up lost or broken.
Every storage system we create must be versatile and easy enough for anyone to relocate our accessories.
The support bar our little blue bins connect to simply clips onto each edge of your perforated wall bays. Then the blue bins have a slit in the back and just slide straight on.
Whether you want one row or 100 rows, they are simple and easy to install!
Check out some of our favourite setups!
Combination of Blue Bins, Hooks and Shelves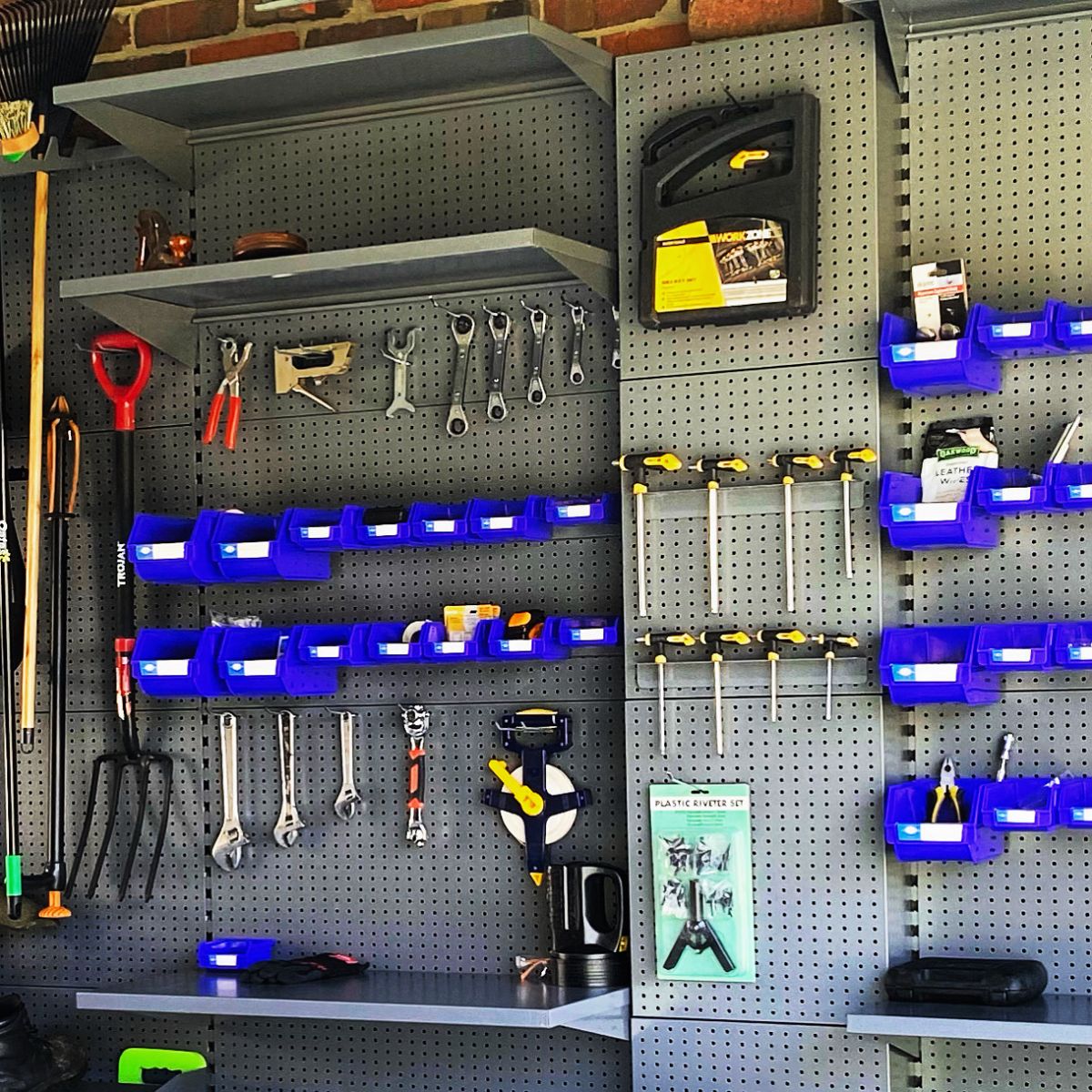 Combination of Blue Bins, Tool Brackets and Holders and Hooks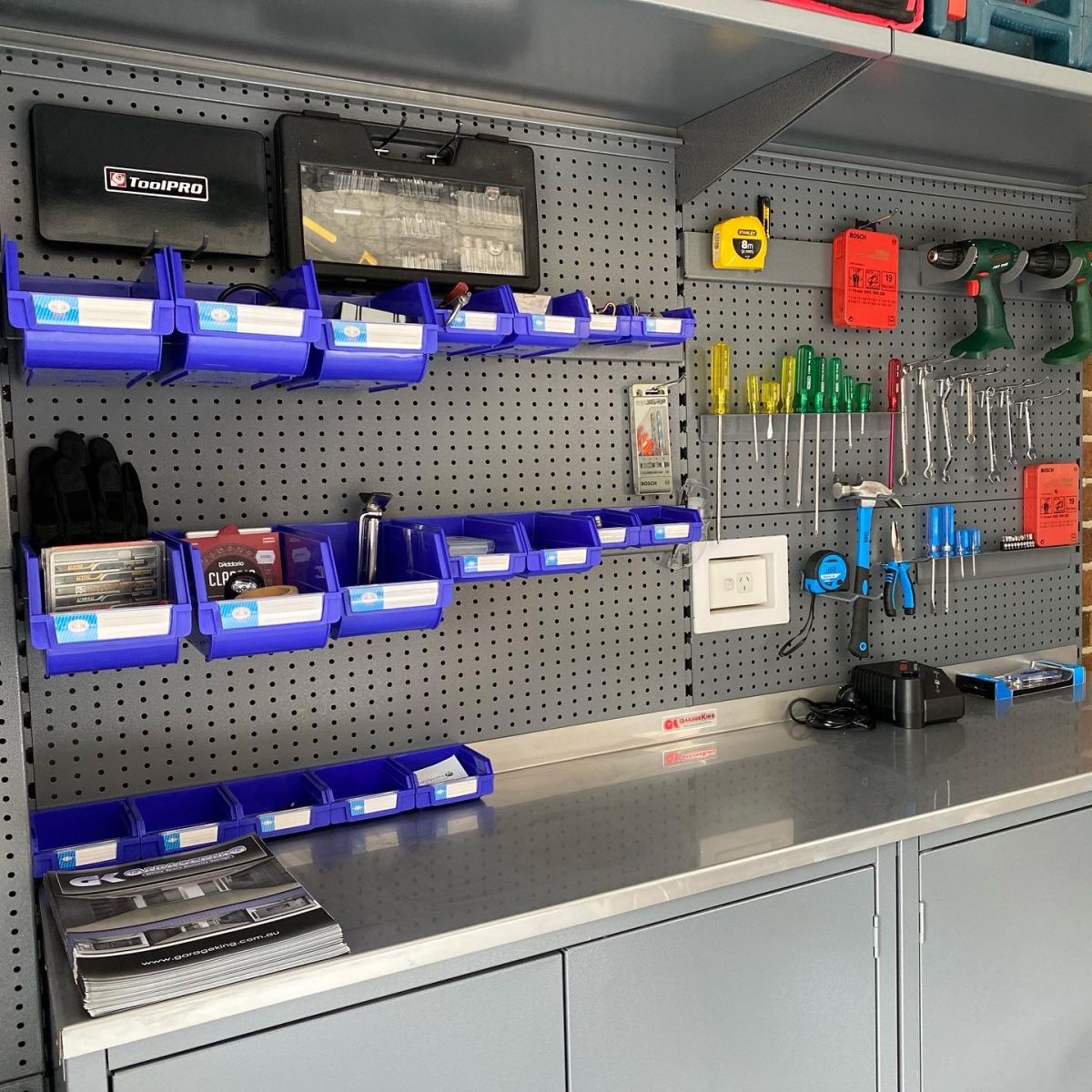 Full Wall Utilising Blue Bins, Shelves, Hooks, Holders and Wire Baskets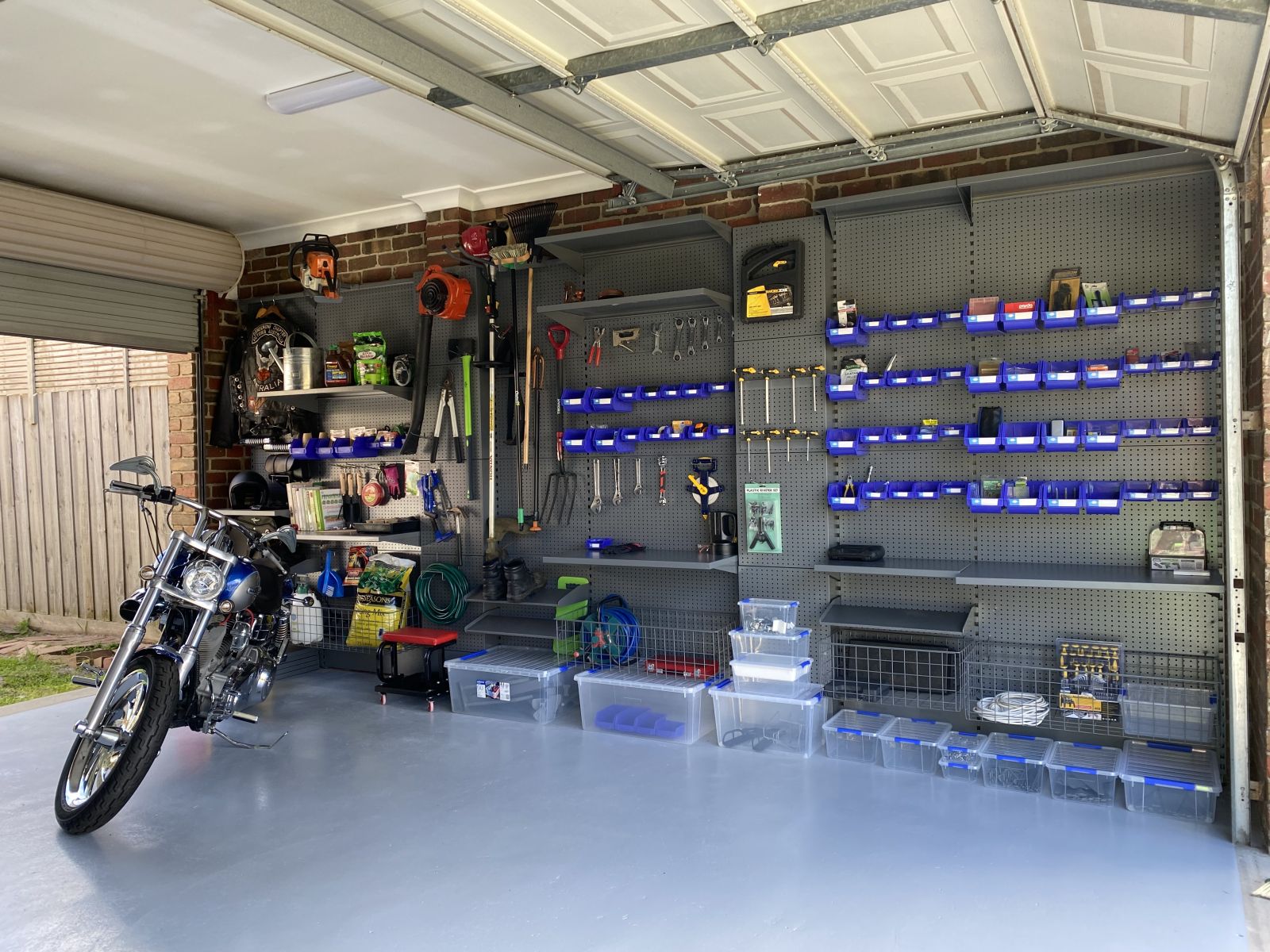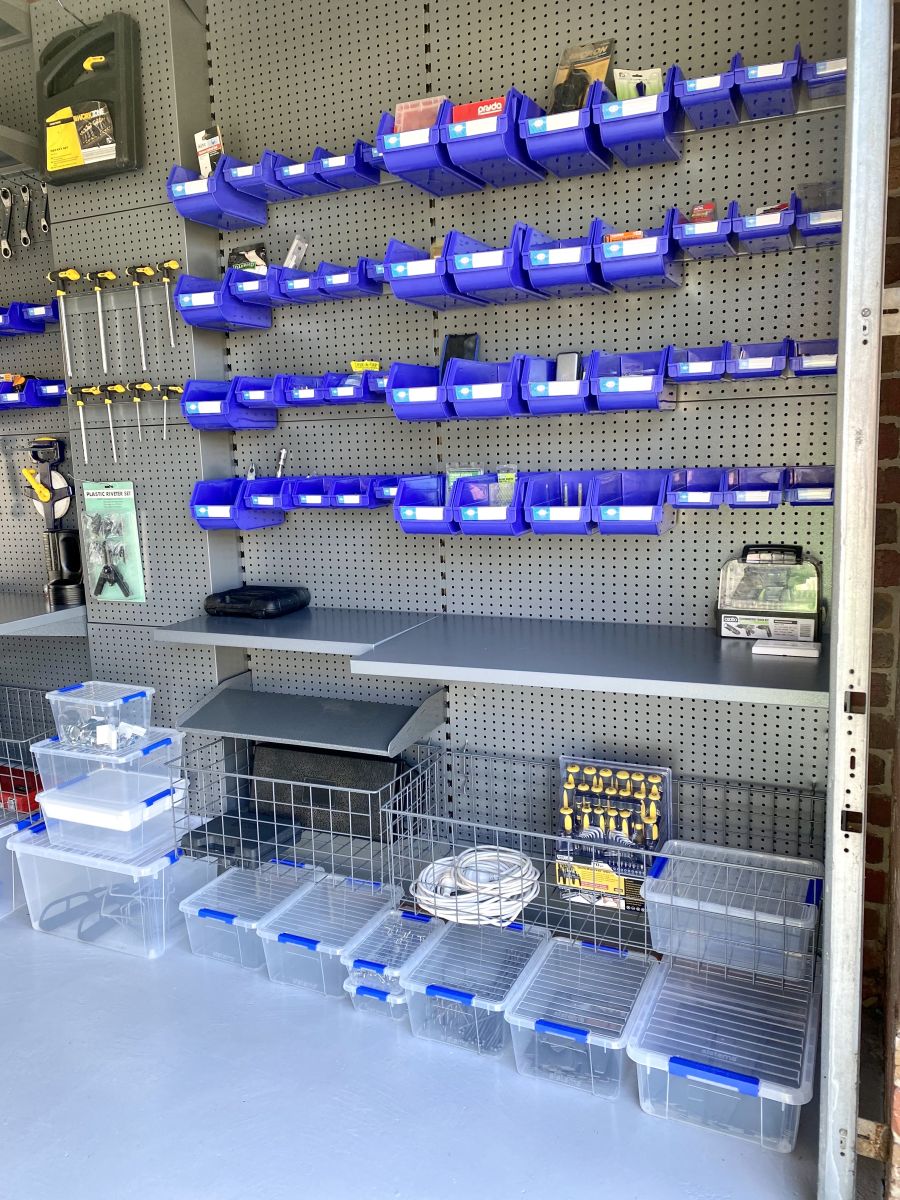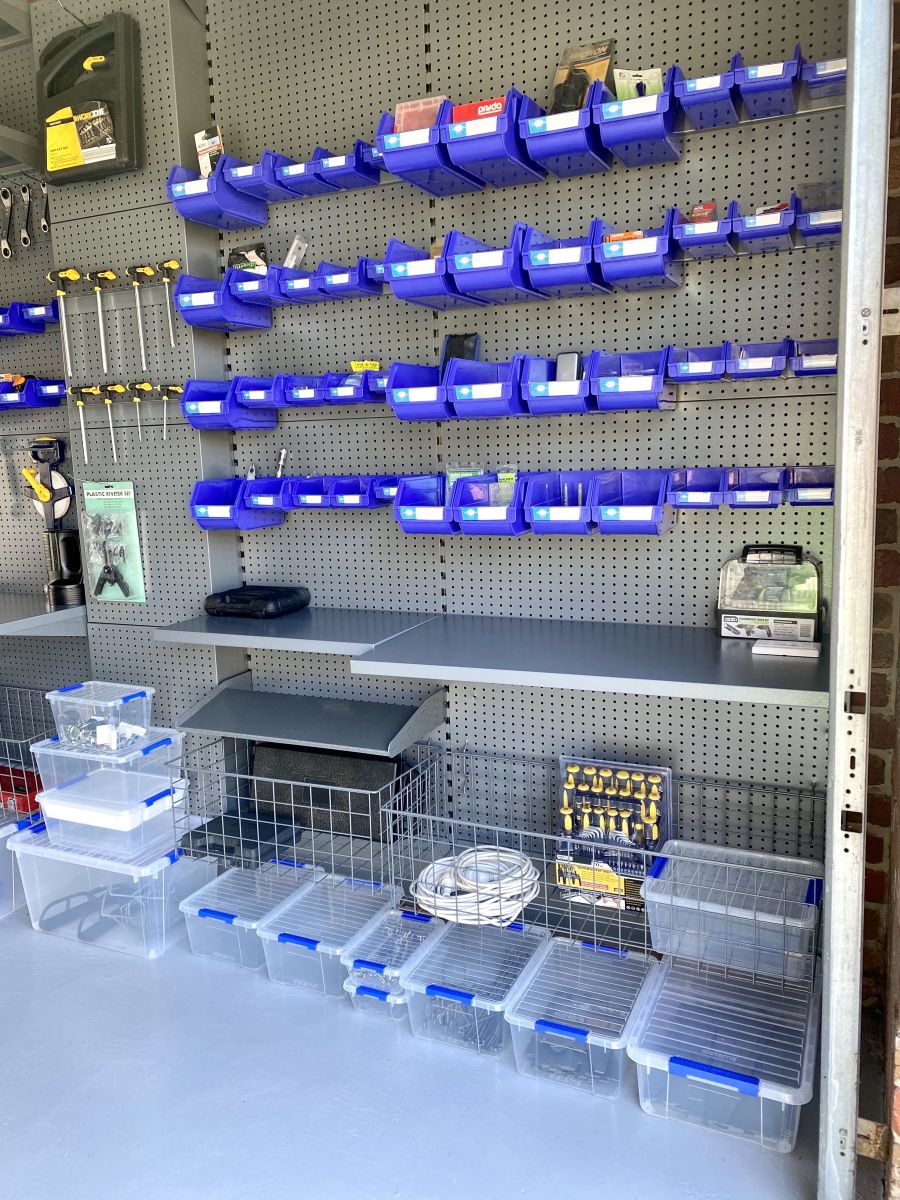 ---
Leave a comment