Cocktails & Dreams – How To Set Up The Ultimate Bar in Your Garage!
Author: Raquel Date Posted: 15 September 2022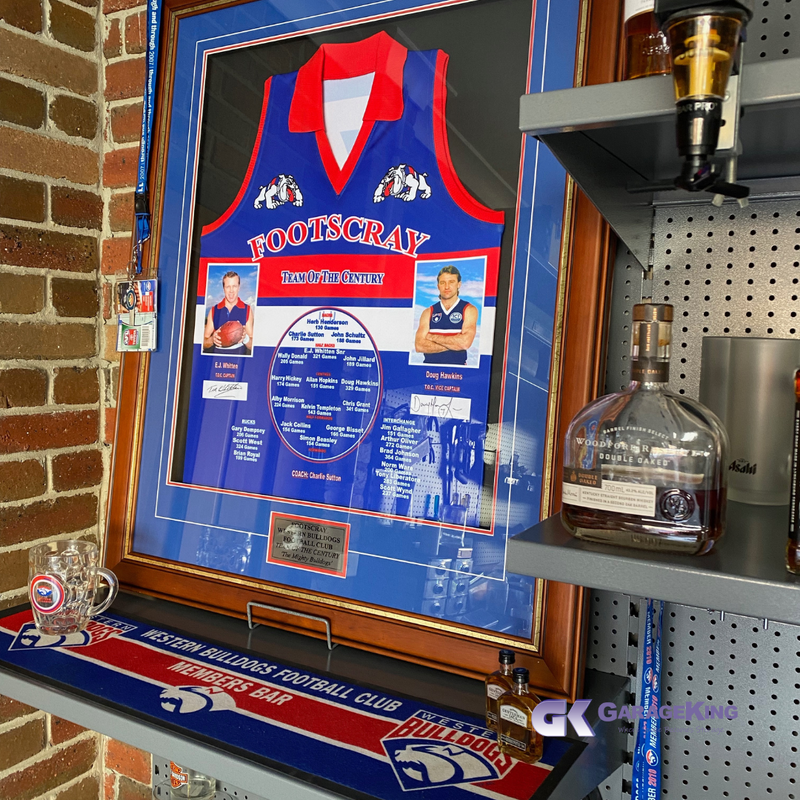 Create Your Dream Garage Bar with Us!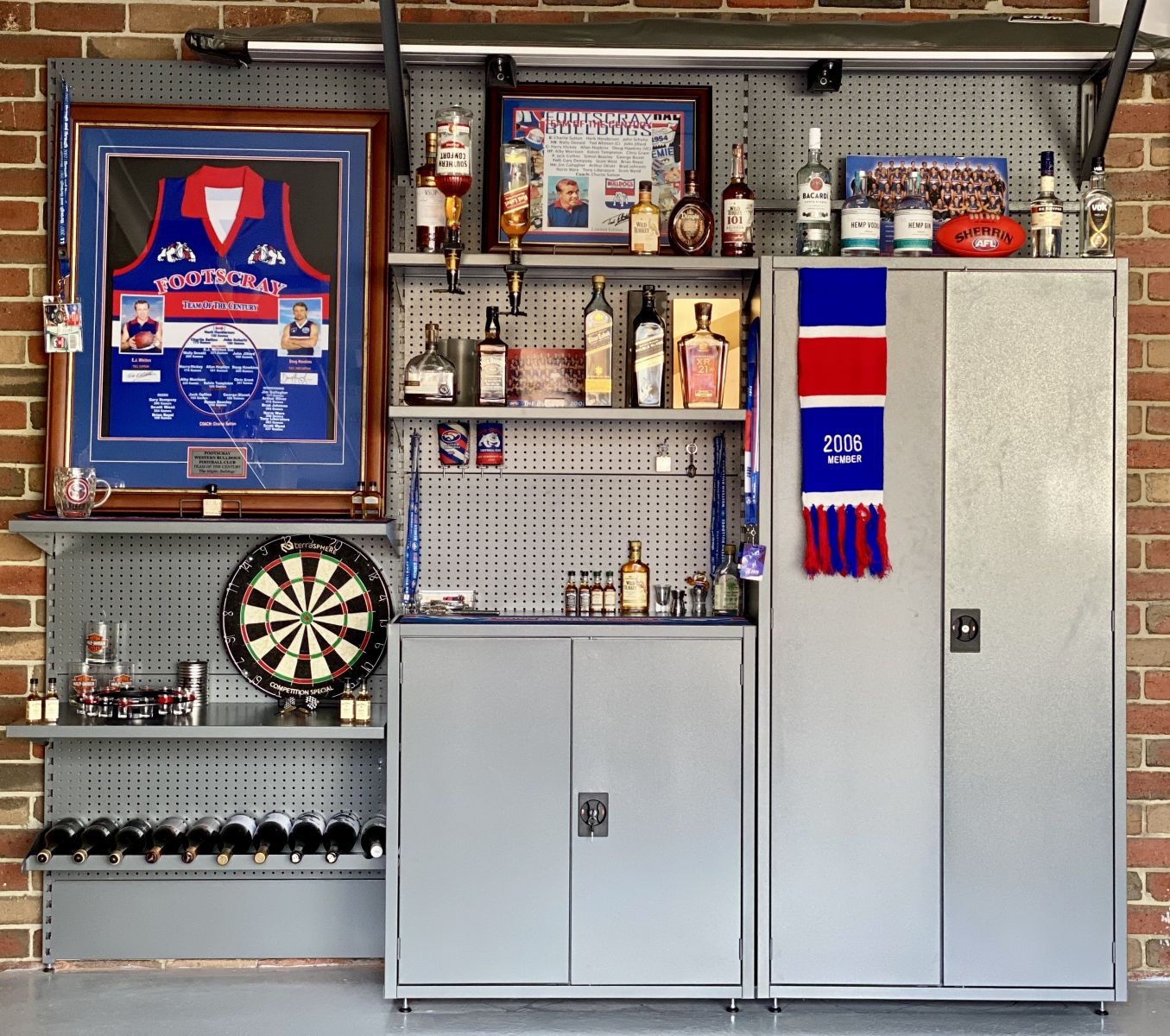 With more and more units and townhouses going up throughout Australia, it's important to create extra space where you can, and if you have a garage, then you have the perfect entertaining area at your beck-and-call! All you need is a vision and a modern garage storage system like GarageKing!
The garage is no longer the oil-stained, petrol-scented dingy room of the house. If you don't have room inside your townhouse or apartment to entertain in comfort, converting your garage to an entertainment area is a great idea. Better yet, you can also install floor-to-ceiling storage shelving and metal storage cupboards on another wall to store all of your entertaining table and glassware, freeing up that space inside your home.
We have everything you to create your dream bar area within your dream garage. And we make the entire process simple and easy.
A great place to start is with cupboards, benches and shelving.
In this garage bar set up, we've installed three perforated wall bays across the back wall of this garage.
From left to right, we've used the following GarageKing storage solutions:
Three shelves and two wine racks, and a support bar to hang your favourite paraphernalia.
We've installed a 900mm lockable metal storage cupboard and added hooks and two shelves in the centre.
And our final bay contains a 900mm lockable metal cabinet and a support bar.
NB. You'll get this look with a GarageKing Kit 7 plus a 900mm perforated wall bay to one side.
So, take that often forgotten space and turn it into a man cave, a lady cave, a bar, a shrine to your favourite football team, or just a sleek and stylish space in your garage to hang out and escape the madness of life!
Getting started is easy!
Assess your space – how big is your garage? Do you need to epoxy the floor? Apart from an entertaining area, what else do you need to store in your garage?
Head to our website and see what takes your fancy – do you need lockable metal cabinets (It's where we keep our top-shelf whiskies and bourbons!), a bench (essential for mixing drinks!), shelves, hooks etc. to store barware, mixer drinks, and accessories.
Give us a call or shoot through an email, and our design team will get in touch to create a free custom design and quote.
Clean out that space and get excited about the day your new garage storage entertaining space is complete!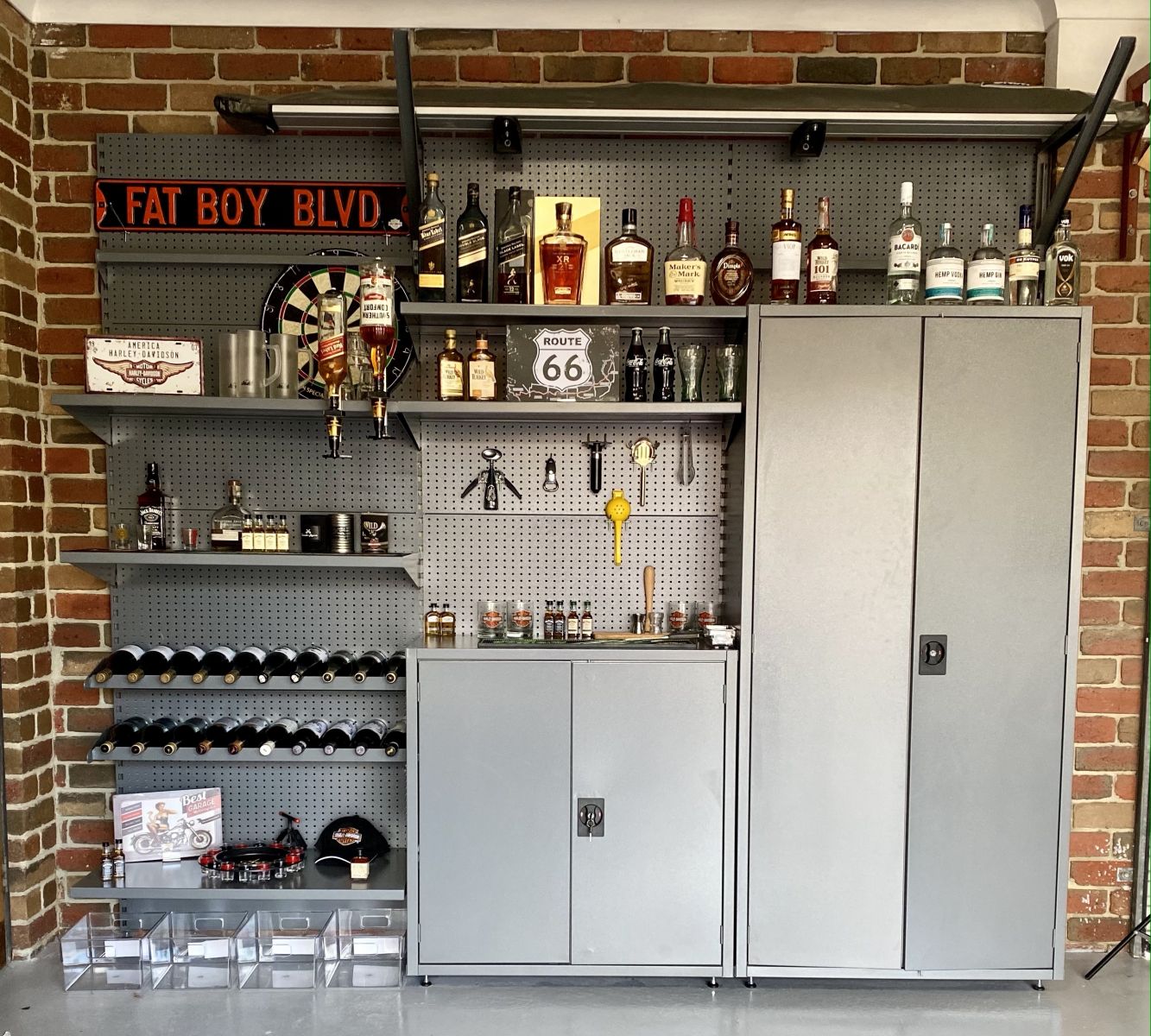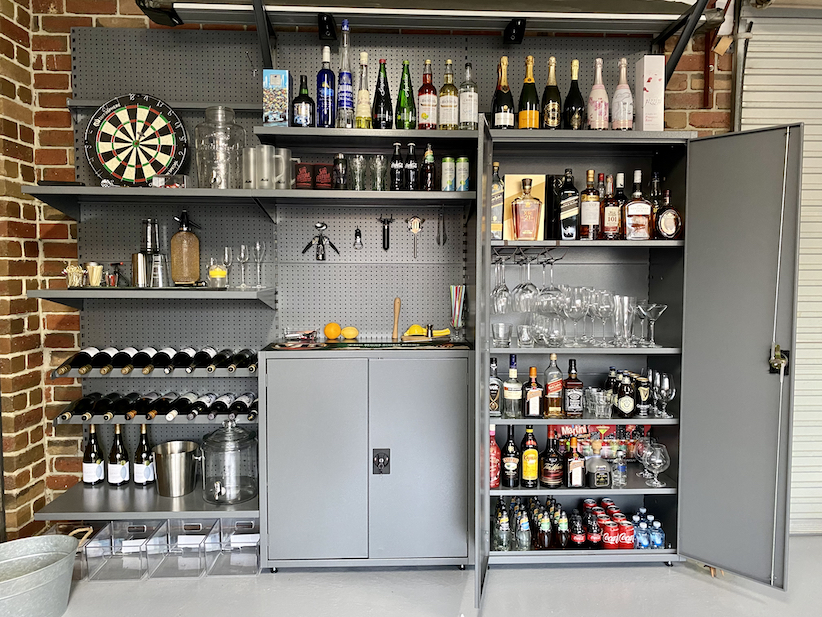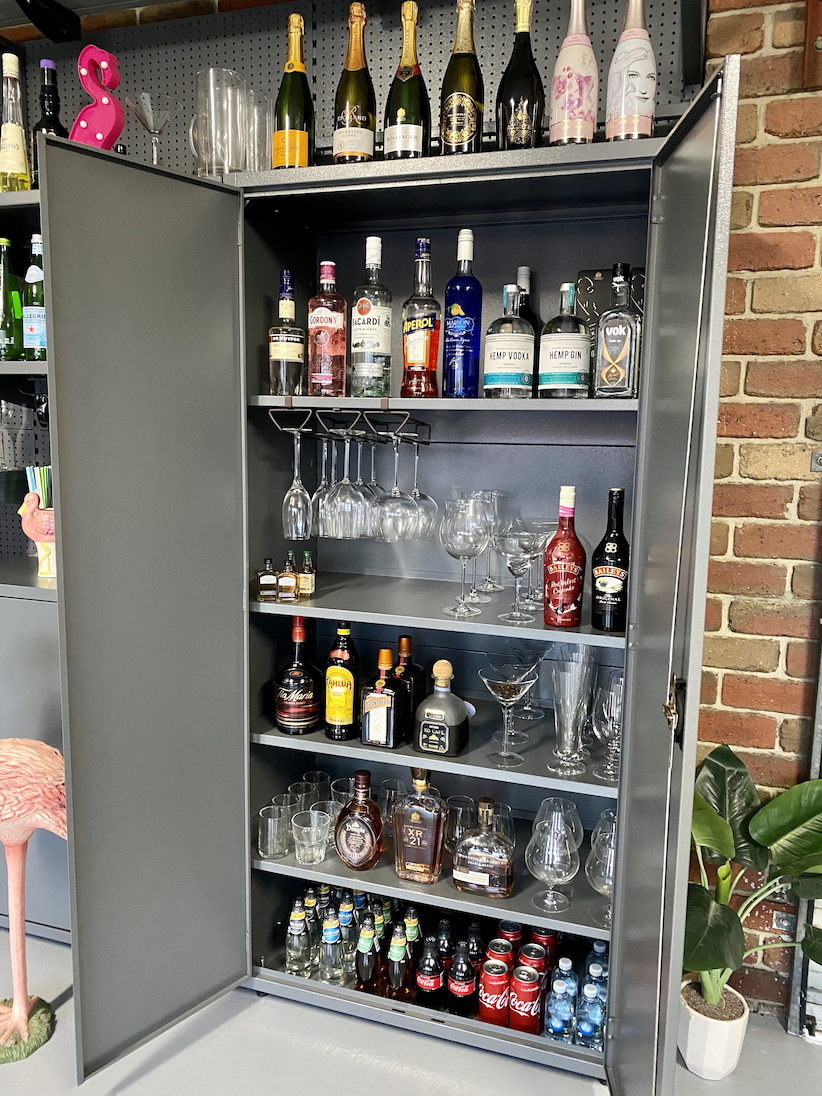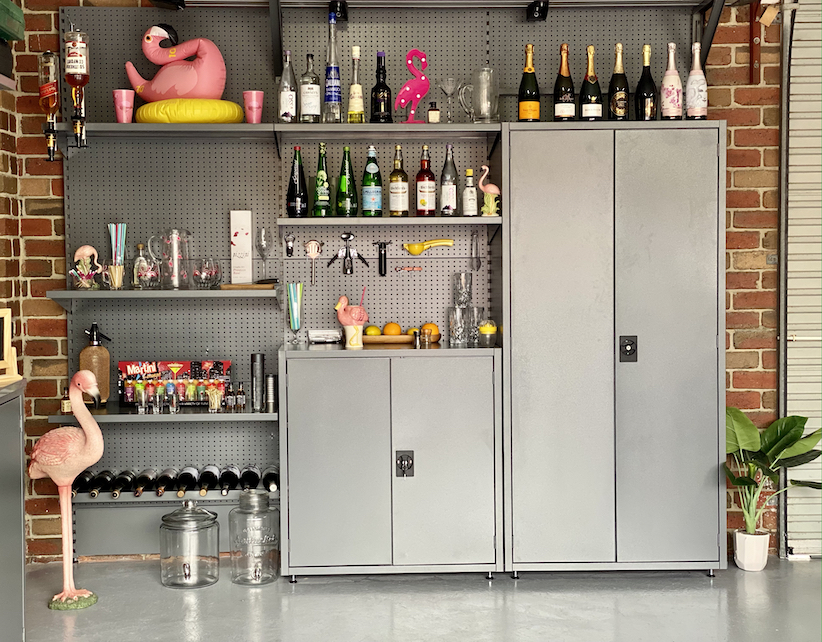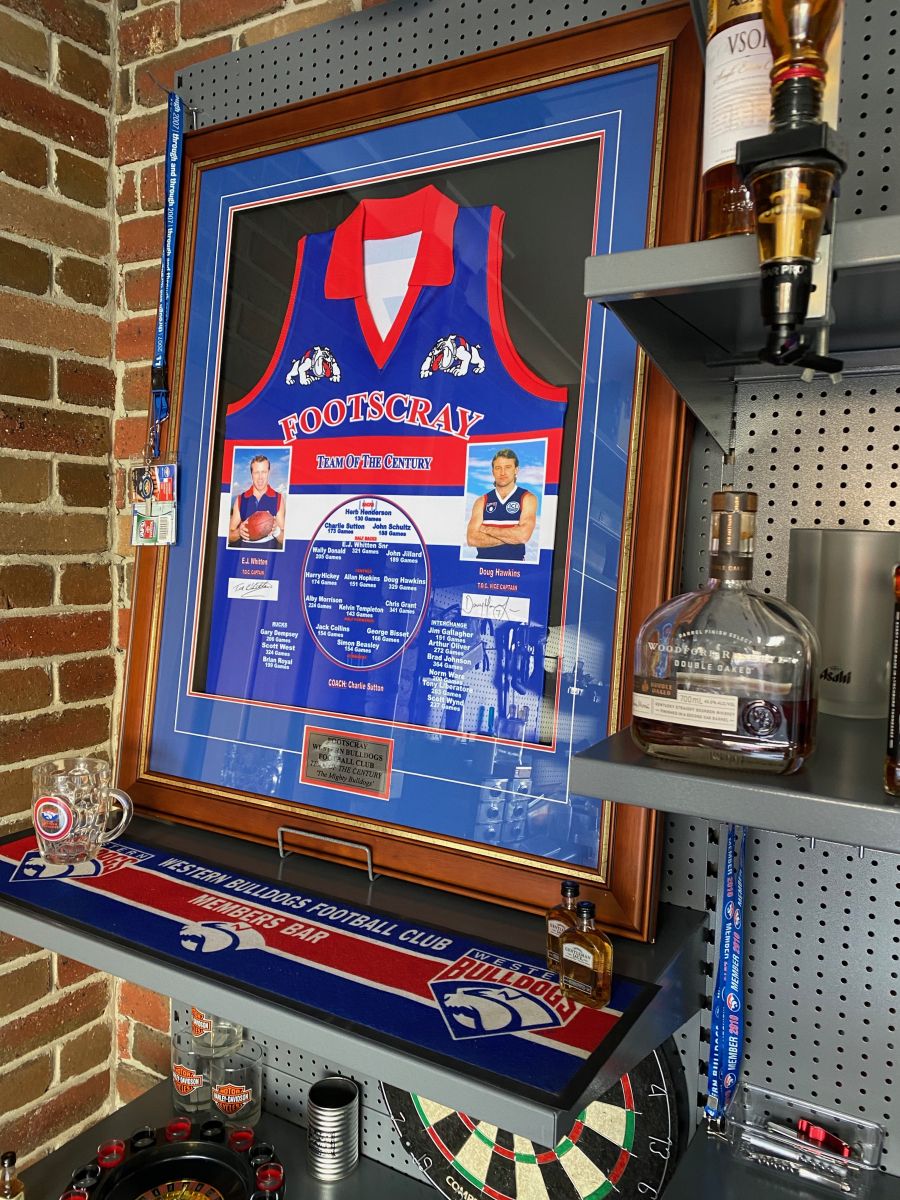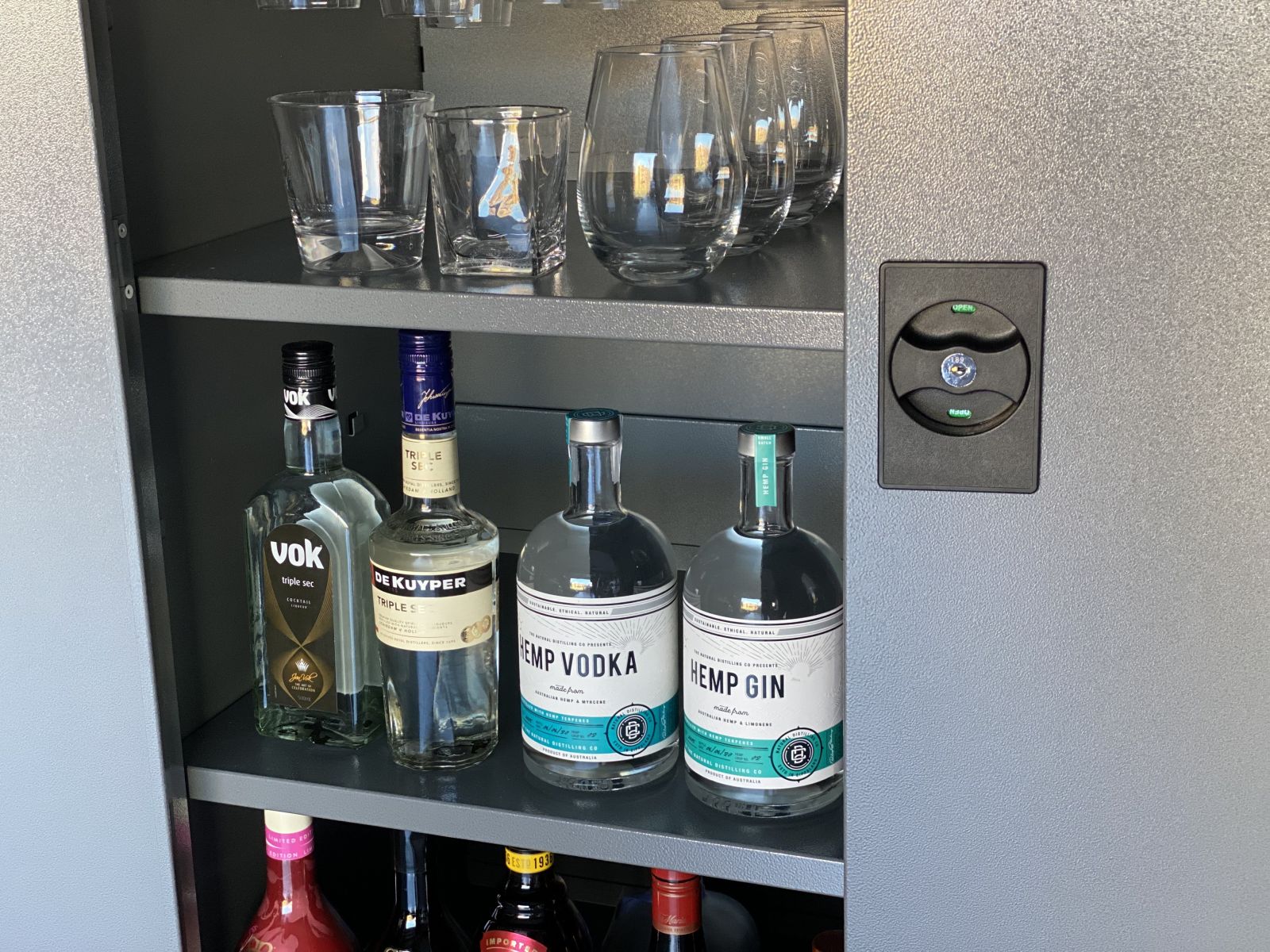 ---
Leave a comment