Garage Storage for over 45 years in Australia
Date Posted: 1 March 2021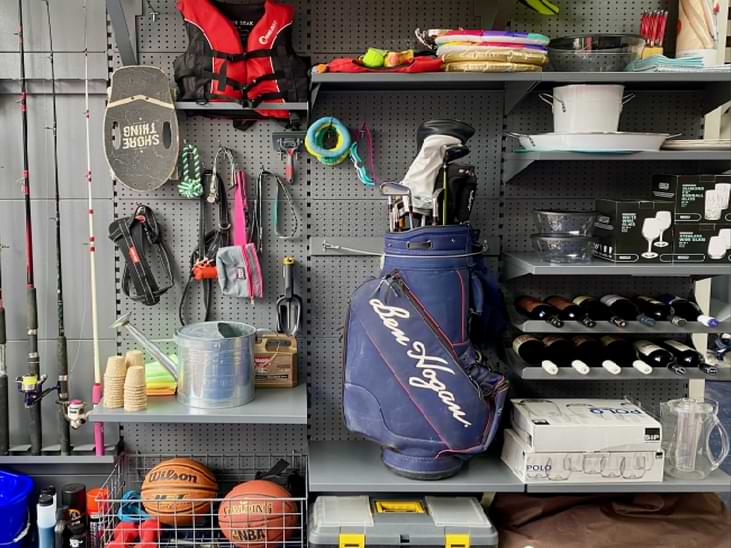 The garage is often the forgotten room but with GarageKing you can turn it into a storage haven and at the same time add value onto your home. GarageKing® has been developing Garage Storage for over 45 years in Australia and ensure you have the best possible product at a most affordable price.
The structuring of Garage king storage is manufactured in 1.2mm mild steel with all components powder coated in a Hammer tone texture giving it added durability and resistance to normal wear and tear, as well as providing an attractive and modern look.
In addition GarageKing has a very easy installation process and all products and accessories clip into place. This also makes rearranging your garage with your changing storage needs easy.
GarageKing has a diverse range of accessories covering a wide variety of uses, such as Cupboards, Shelves, Shoe & Wine Racks, Bike Racks, Stainless Steel Work Benches, Fishing Rod Holders, Baskets, Hooks and more. You name it and GarageKing can store it!
We are based in South East Victoria while our products and services are made available across Melbourne. Our operation is prominent in Melbourne Metro, Geelong, Ballarat, Gippsland, Bendigo, Shepparton, Glen Waverley, Mulgrave, Chadstone, Berwick, Greens road, Dandenong, Berwick, Narre Warren
There is no doubt that with the help of GarageKing you will be the envy of all your neighbours.