Garage Organising Tips That Will Blow Your Mind
Date Posted: 26 July 2021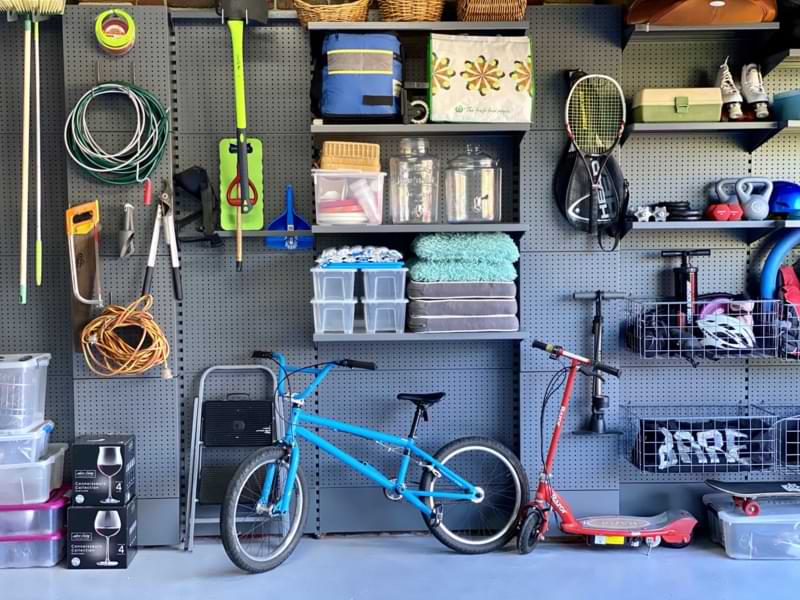 Have you ever witnessed a really poorly organised garage? Like, one that makes you fearful of attempting to make it to the other side? Or, one that makes you dread some piece of sporting equipment falling off a poorly fixed shelf?
The importance of a clean, well-organised garage can never be underestimated. If your garage encapsulates the above statements, or it is simply one that you would rather avoid than enter, it's time to think about getting it in order!
Why an Organised Garage Is Important
Easy to maintain: A well-organised garage is far easier to maintain than a messy one, and they don't require massive clean ups when you've finally gotten over how filthy it is. What's more, you don't have to worry about disturbances like pests, excess dust or mould finding a home in your garage.
Extra space for hobbies: The garage doesn't just have to be for storage — you can also work in there! Having a well-organised garage allows extra space for hobbies like arts, crafts or DIY projects.
You can safely store your car there: A clean garage is a safe garage, and one of the main elements of a safe garage is ensuring nothing will fall off a shelf onto you or your car!
Keep dangerous equipment locked away: If you're a tradie or home DIY expert who has a bunch of dangerous tools, one of the essentials of a clean and safe garage is keeping these tools locked away.
They're just more efficient: When your garage is well organised you generally know where everything is. You can easily grab your things when you need them and you don't even have to think about it!
Tips for Organising Your Garage to Perfection
Here are our top tips for ensuring your garage is clean, safe and well organised year-round.
Tip 1: Declutter & Clean First
If your garage is messy — and this is the reason why you're here — you probably want to start with a serious declutter and clean. Organise the things in your garage that can be grouped together by category before putting them in a spot where you can easily find them.
Also, collect all the things you simply don't need anymore. One of the best things you can do with old goods is take them to the op-shop to be purchased by someone who may find a use for them — so be sure to fill a bag with stuff you don't want and take it down to the oppy!
Tip 2: Plan Ahead
You want to think about how exactly you want the garage to look at the end of your organisation. Organising a garage can take some work, and this is why it's important to know exactly where you want your goods to go. Will sports goods go in that cabinet? Will you move your workbench over the other side to allow more space for your tools? Planning is key to an effective garage organisation — you may even want to draw out a map of how it will look at the end!
Tip 3: Establish Storage Zones
This ties back into the last tip, and it's where a map can really come in handy. Storage zones make a garage clean, neat and make all your goods really accessible.
Tip 4: Invest in Quality Shelving
Quality shelving can make all the difference, so be sure to invest in some shelving that will make your garage a breeze to navigate for years on end. You can even purchase custom shelving solutions that work perfectly for your garage.
Tip 5: Get Storage Bins
Storage bins and other solutions like drawers and hooks for vertical shelving spaces are perfect for making the most of your vertical space.
Find Top-class Storage Solutions at GarageKing
GarageKing is the home of first class, highly modular garage storage solutions and accessories. For the very best in storage solutions, come to GarageKing — the storage champion!
---
Leave a comment