Make Dads Day with a Customised Garage Storage System
Author: Raquel Date Posted: 31 August 2021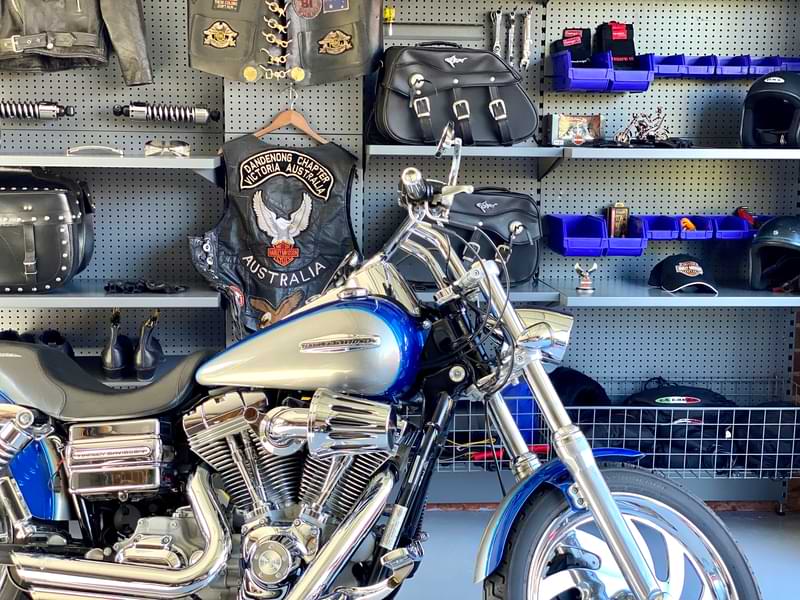 Make Dads Day With A Custom Designed Garage!
What kind of dad do you have? Does he have a hobby? Is he a DIY nut? Is he a motorbike enthusiast?
A Harley Davidson addict? Maybe he's a golfer or camping and off-road enthusiast?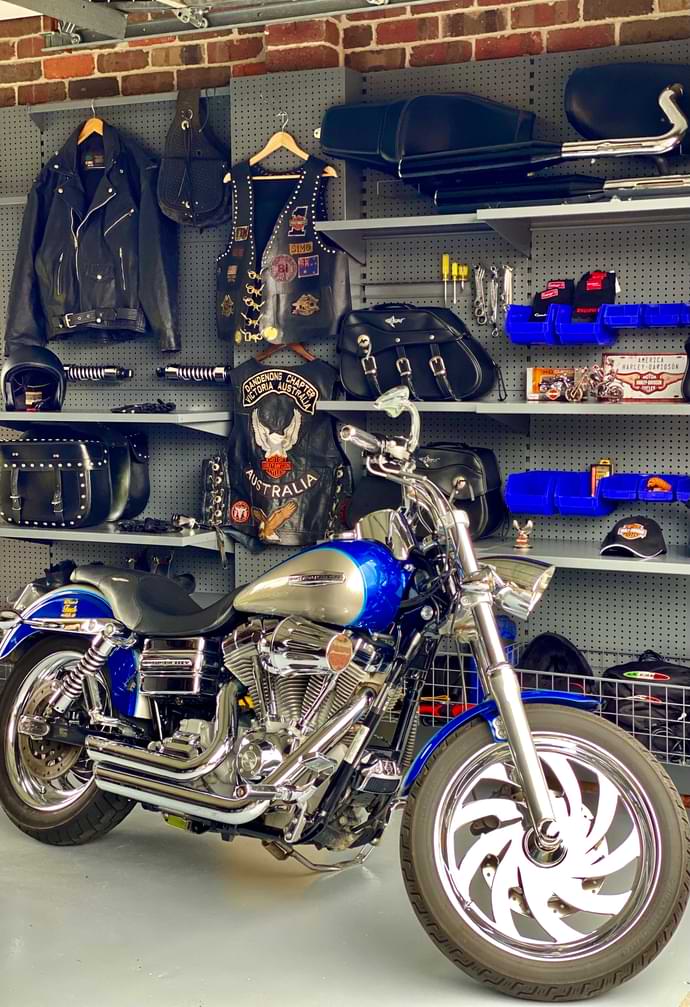 Whatever your dad is into, we'll customise and install a garage storage solution that will change his life! Installing customised garage storage is an excellent investment for the home, but it's also a lifestyle investment.
Our customised garage storage solutions will give dad a place to claim as his own. A world where he can do whatever he wants, whenever he wants to do it. Trust us; he'll thank you for it!
Whether he wants a sleek, clean place to polish his Harley or a workbench with tool storage for his DIY projects, we'll help you design a garage storage system your dad will love!
So, how does it work?
It's pretty simple; assess how your dad will use the space, then get in touch for a free measure, design and quote.
Once you've chosen the garage storage you think your dada will want, clear the space around your walls and get ready for your customised storage system to be delivered and installed!
Here are a few things to consider when assessing dads garage.
Will he want to park his car inside, or will the car stay outside, and how much space does that leave you to install garage wall shelving and cupboards.
If he loves DIY projects or is rebuilding an old car or bike, he will most likely want a workbench with a place to store his tools. He might want lockable metal cupboards for his power tools and valuable possessions with a perforated wall above the workbench to fill with hooks, holders and our versatile little blue bins.
Maybe he's an outdoor enthusiast?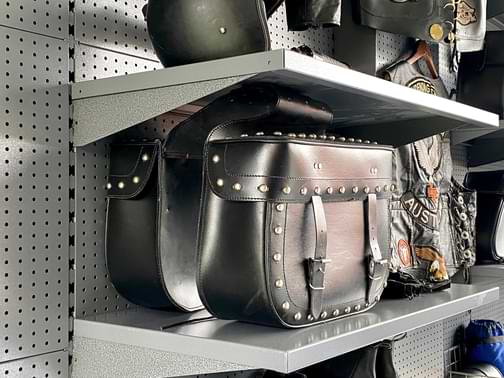 Then he will likely want plenty of shelving to storage his equipment and camping gear. Our wire baskets are a great way to store those oddly shaped items too.
Custom Built Kits
Maybe dad wants a spot to have a quiet drink or to entertain his friends and family.
Our garage storage system kits could be just the thing you're after!
Choosing a GarageKing garage storage kit is a quick and easy way to decide what you want to buy.
We've spent over 45 years designing garage storage solutions, and we've turned some of our most popular storage products into garage storage kits to make your decision easy!
Kit 07 is the perfect setup to install and create a stylish and versatile bar!
Size Does Matter
Some dads want the whole kit and caboodle and will love to see his garage walls covered with multiple cupboards, speciality holders and brackets—a place for everything and everything in its place.
Some dads desire something a little simpler and will be happy with a wall of simple shelves, wire baskets, hooks and brackets.
Whatever kind of dad you have, we have everything you need to make dads day!
Check out some of our favourite garage storage solutions for inspiration!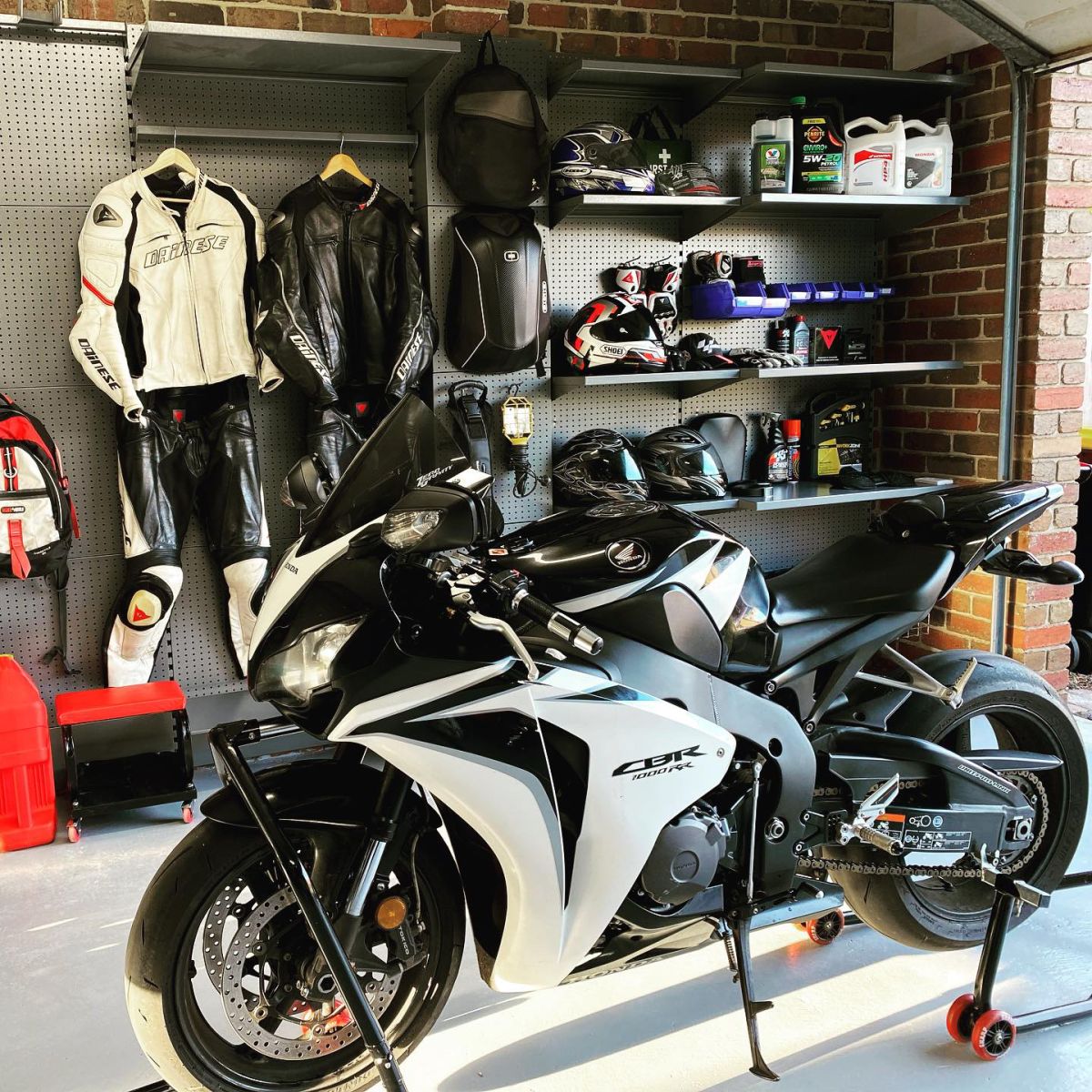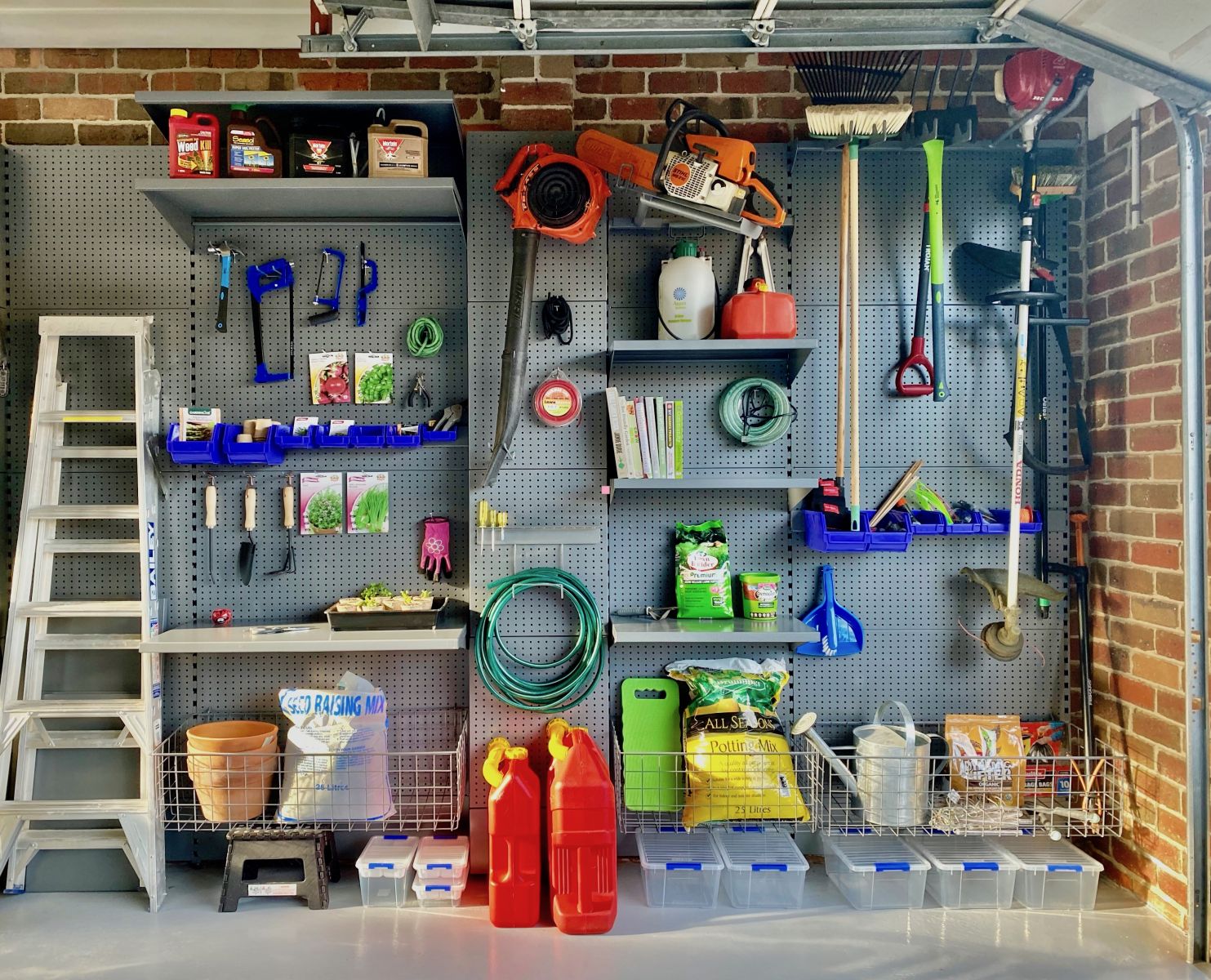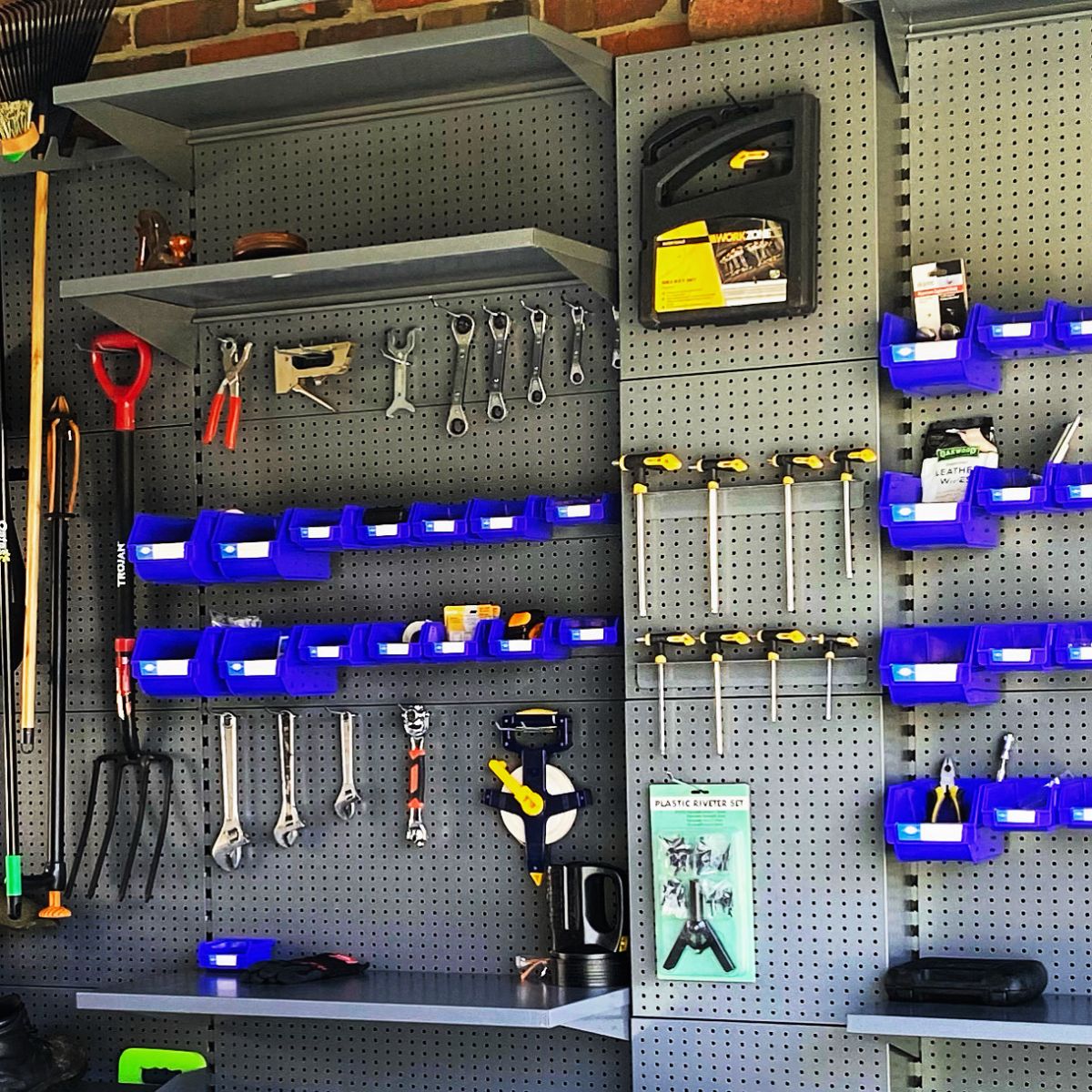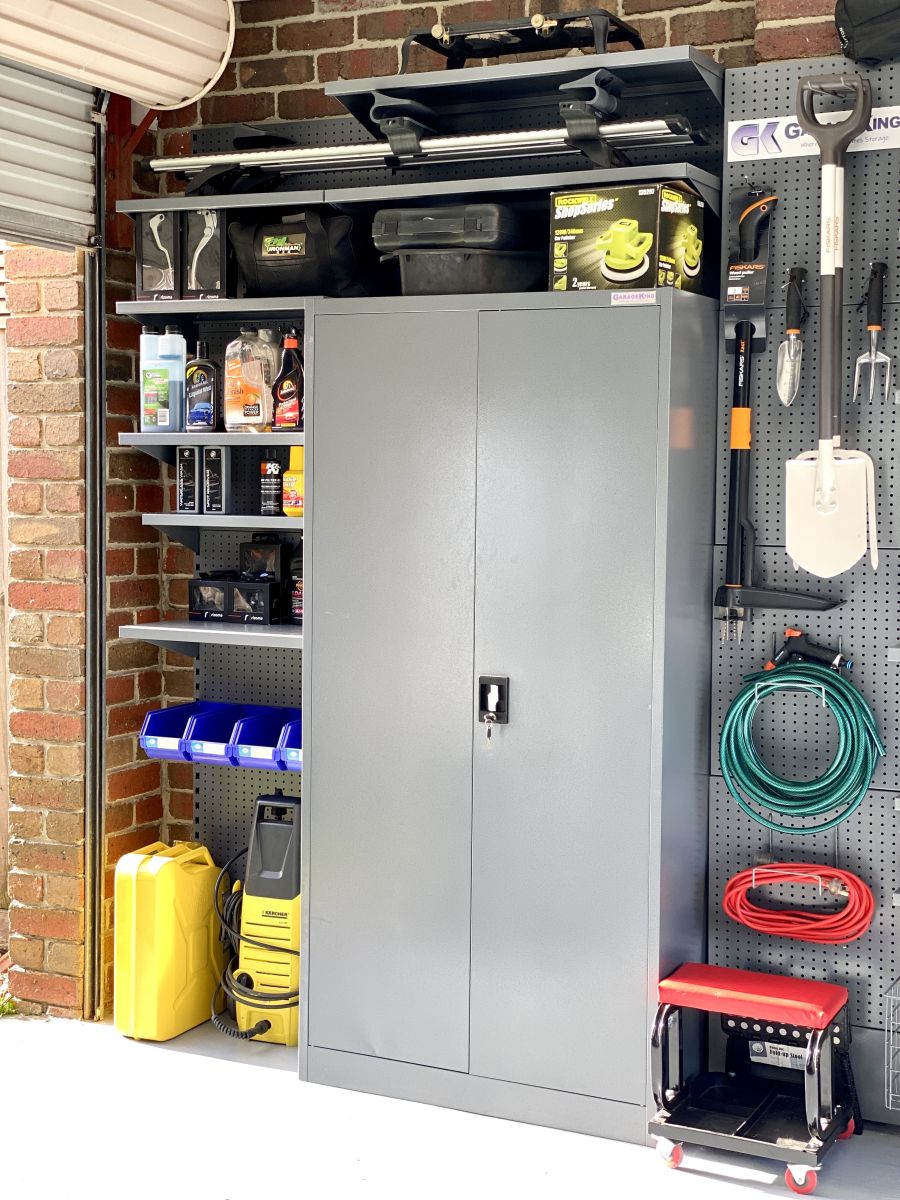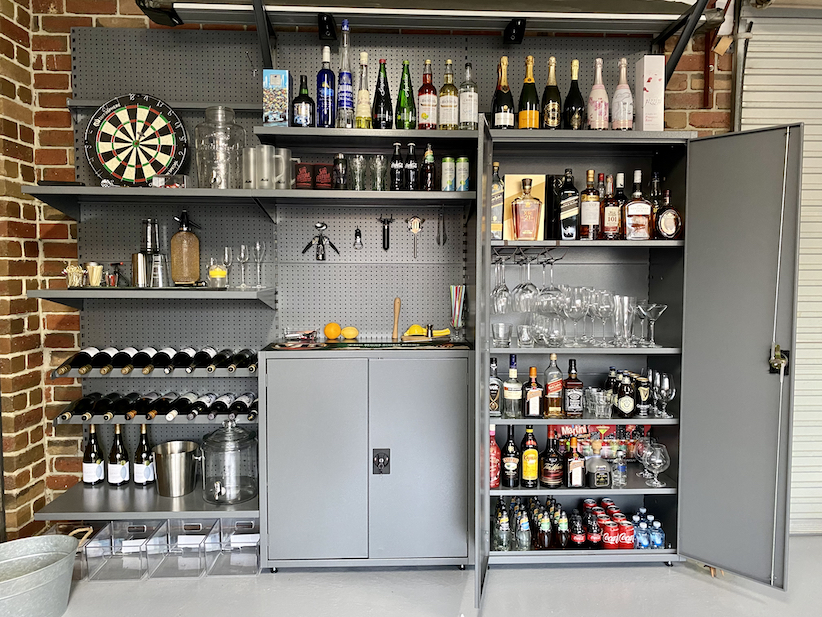 ---
Leave a comment