Safe & Sound Lockable Cabinets
Author: Raquel Date Posted: 14 August 2022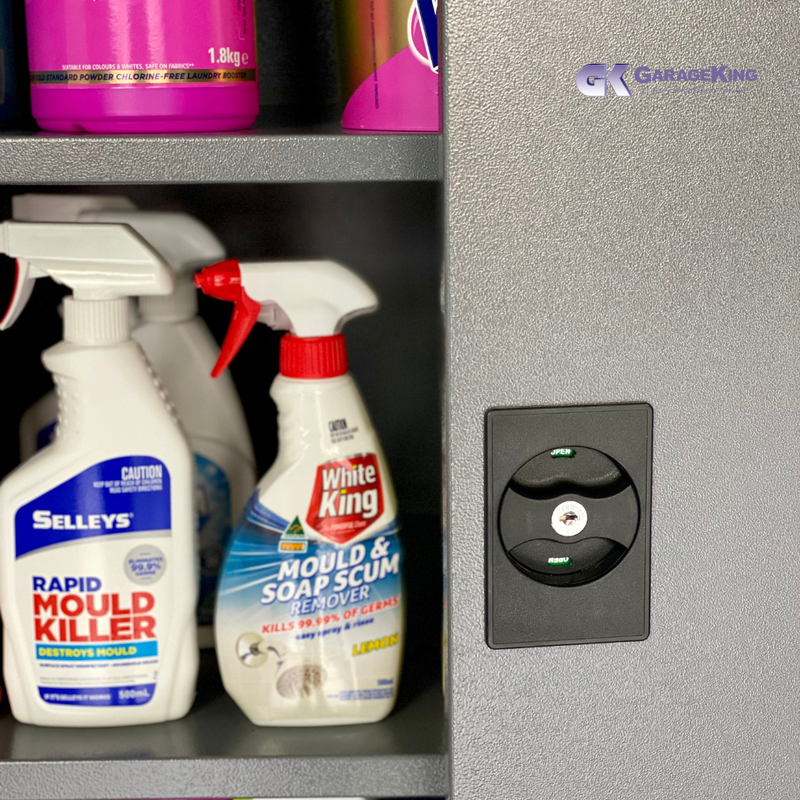 Safe & Sound!
Why Lockable Cabinets Are Important When Babies Come Along...
Keep Little Fingers Away From Dangerous Household Cleaners.
We may be the kings of storage, but that's not all we're good for, we offer peace of mind too!
One of the biggest concerns when your baby starts crawling or toddling is keeping them safe and away from harmful household hurdles like crawling up staircases, wriggling out the doggy door, opening cupboards, and causing chaos.
I don't know about you, but one of the biggest things I worried about was them getting into our household cleaning products. You don't realise how many dangerous products you have until you have a child in the house! And it's easy to underestimate the reach of tiny fingers. They are very clever and quite agile when it comes to climbing for something that's caught their eye.
Accidental poisoning is most common in young children, so it's important to keep household chemicals out of their reach.
Dishwashing liquid, bleach, disinfectant spray, laundry detergent, carpet cleaners, fertilisers, bug spray, and drain cleaner. Everyday household products we don't want in the hands of our little ones! And don't forget medicine, essential oils and room deodorisers!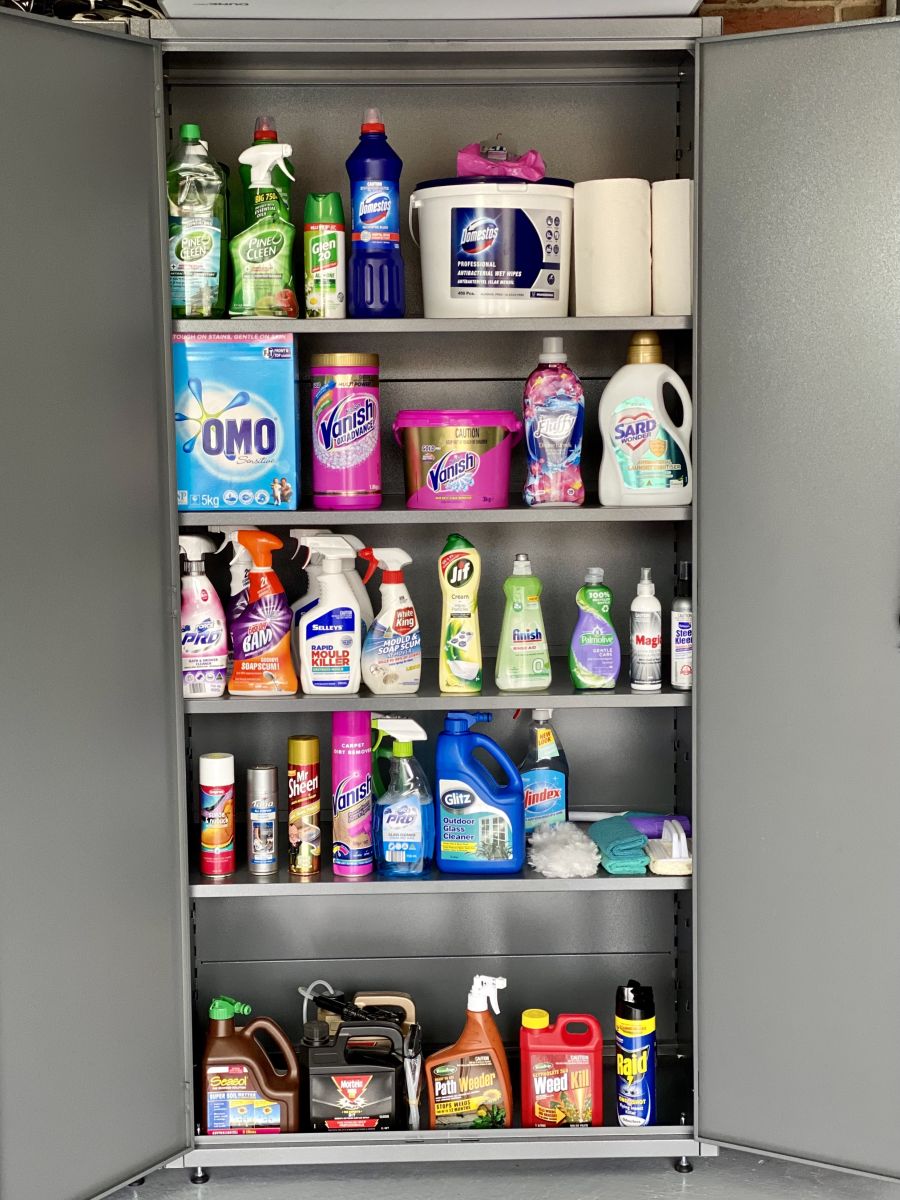 Then there are things like batteries, matches, lighters and picture hooks.
Yes, we can install child locks, but securing these items in a lockable cupboard ensures those nasties don't make their way into toddlers' mouths. It's a great way to poison-proof your house. The stress is taken away!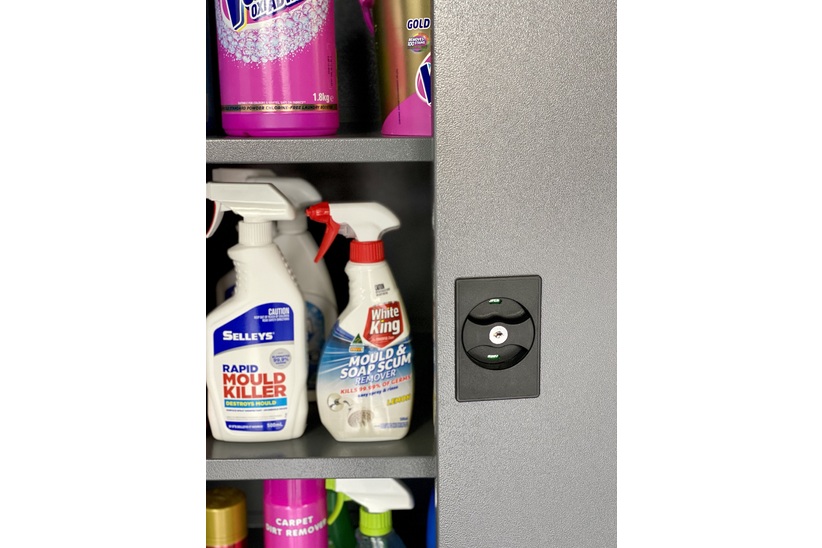 Tips For Keeping Your Household Poisons Safely Out Of The Way!
When choosing a lockable cabinet, ensure it's a metal cupboard that's secured to the wall to avoid children climbing and pulling them over.
Keep the keys up high where they can't reach them!
Your steel cupboards come with two keys; pop one away somewhere safe in case you lose one.
Easily adjustable shelves come in handy when you have a range of items that vary in height and size.
GarageKing Metal Storage Cupboards Come in Three Sizes:
We also manufacture a stainless steel workbench 1800 Long x 400 Deep with two 900mm High x 900mm Wide under bench cupboards.
Cupboards come standard with 2 shelves
Extra shelves are available in all sizes
We offer a free measure, design and quote with our design experts to help your create the right storgae solution for your family and home!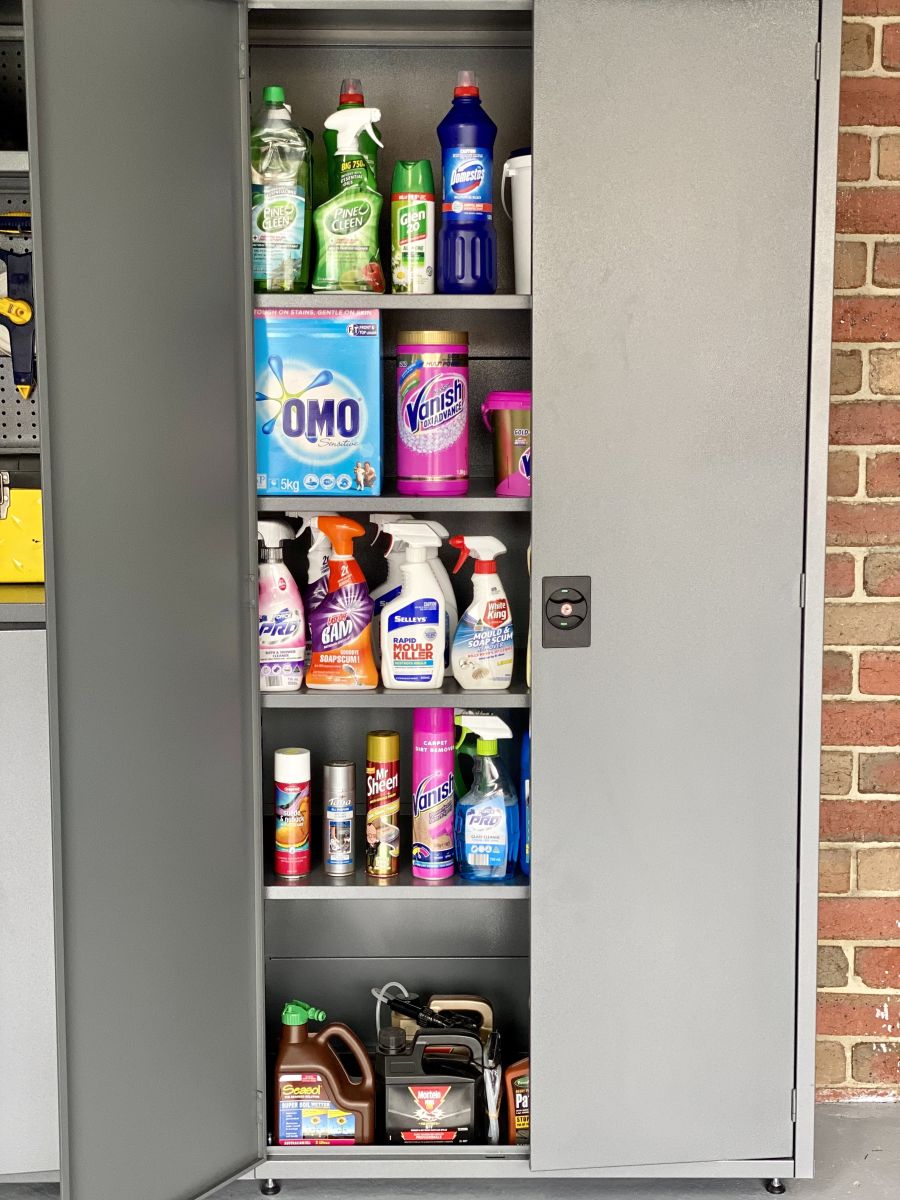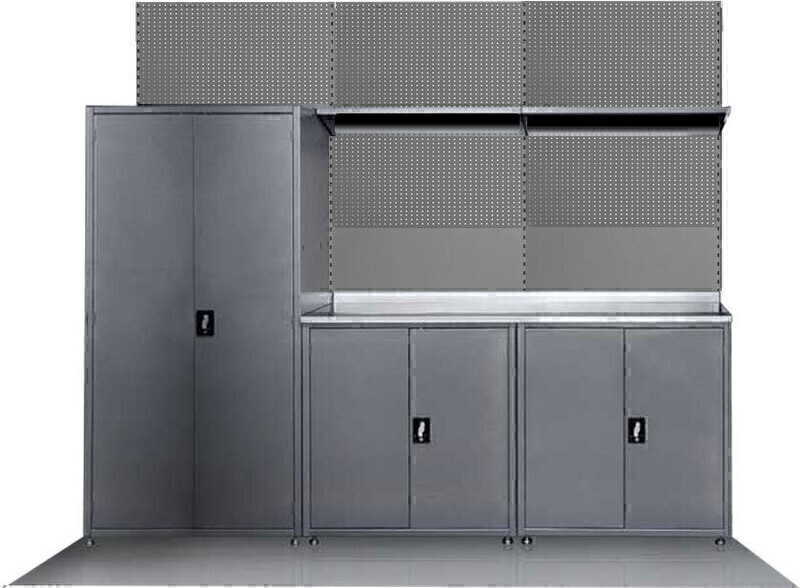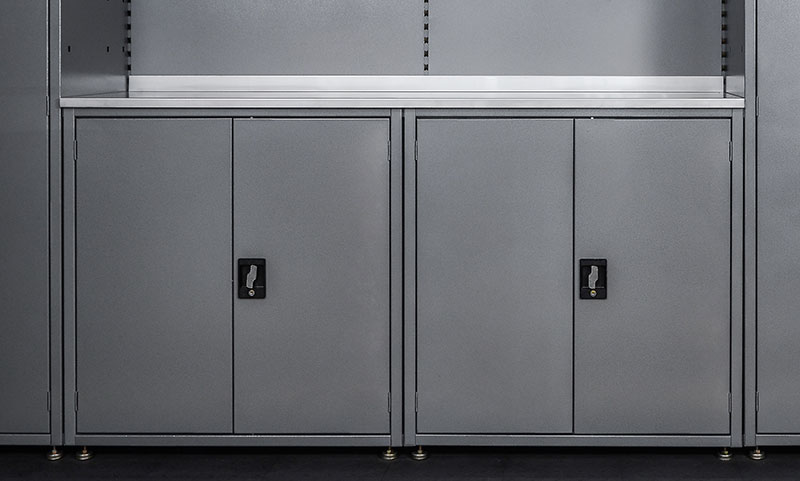 ---
Leave a comment