Small Garage Storage Ideas You Can DIY
Date Posted: 31 March 2021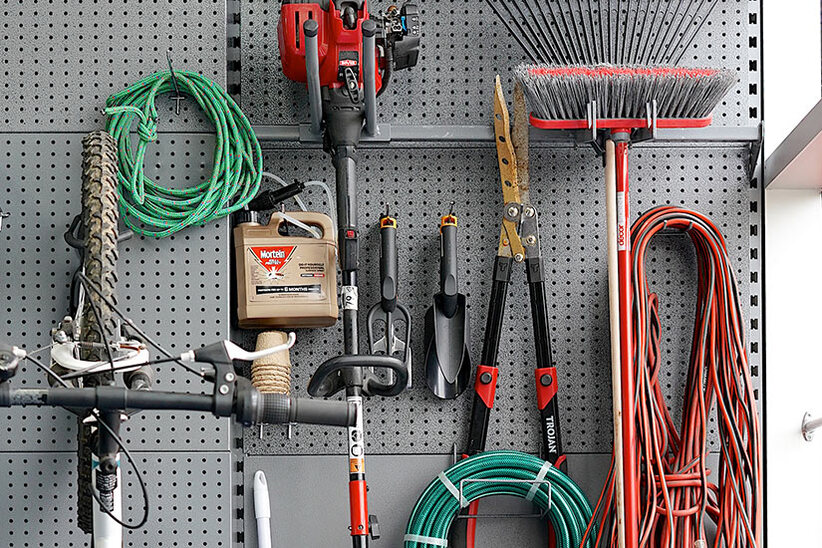 Have a small garage but lots of stuff? It sounds problematic, but it doesn't have to be. There are plenty of ways you can optimise even smaller garage spaces. Through nifty ideas and handy storage solutions, you can efficiently store garden tools, sports equipment, camping gear and anything else that doesn't have to be stored within the actual home.
Here are some small garage storage ideas.
Garage makeover ideas
Optimise wall space: One of the easiest and most effective garage storage ideas you can implement is installing wall shelves. Whether they are attached to the wall or a heavy-duty freestanding option, garage shelving solutions truly maximise what would otherwise be wasted space.
Racks for awkward items: Items like yard tools often come in strange shapes and sizes. For this, you might want to think about installing a racking solution to sit alongside your newly installed shelves. They are made to hold onto your awkwardly shaped items including brooms, rakes, shovels, whipper snippers and more.
Hooks for bulkier items: Bulky items can take up unnecessary floor space. If they are light enough to be held on the wall why shouldn't they? Things like sports equipment can easily be stored on the wall with the right solution.
Tool boxes & divider containers: If you're a bit of a handyperson who has accumulated quite a few tools over the years it is important to store them properly. Not only can poor storage be dangerous for unsuspecting people, but it also makes doing the job a real nuisance when you want to grab your equipment. Picking up a few tool holders from your local hardware store will make for a clean and safe tool storage solution.
Plastic bins for easily finding your smaller items: If you're someone who doesn't have the patience for endlessly seeking out the one item - make it easily visible with plastic storage bins. We think there is nothing more frustrating than scouring around for ages, trying to find that old book or appliance - keep it simple and use clear plastic bins for easy access and visibility.
Zone your items: Because having your sports gear mixed in with old books and tools is incredibly counter-intuitive. In fact, having your items all mixed in together is the foundation of an unorganized garage. Draw a layout of your garage and where each category should be located. Ensure you do this before installing any shelves, racks or extra storage solutions, as you want to factor them into your layout.
Make essentials easy to access: You want to be able to easily access your essential items, with the ones you don't regularly need higher up and further away. When designing your layout, try to ensure that it is done in a way that prioritises the items you use more regularly.