Top Tips For Creating A Simple Garage Workshop
Date Posted: 31 May 2021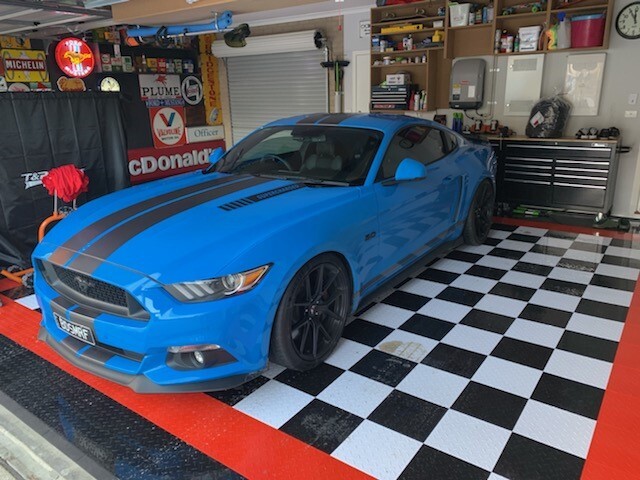 Perhaps you're quite the handyman or just a DIY enthusiast looking to get a bit more serious about a newfound passion? Regardless, creating a simple workshop space within your garage is a good way to go. Why? Well, for several reasons. Firstly, being somewhat removed from the rest of the house means that you'll be able to contain the mess from your DIY projects. It will also enable you to limit noise disturbance to the rest of the family once you start drilling and hammering. Furthermore, for most people, the garage tends to be an underutilised space so choosing to optimise it as a resource is a bit of a no-brainer.
With that being said, creating a functional garage workshop is easier said than done. It certainly requires a lot of forethought and planning if you want to make the most of both the space and your investment. Here a few top tips to help you create a great garage workshop space that'll inspire you to get those DIY projects done:
Start By Drawing Up A Layout Plan
A good way to get the ball rolling is to clear out your garage space. This will allow you to see the garage as a blank canvas and make it easier to get planning. Make your layout plans as detailed as possible - down to where you want each tool to be placed. This will give you a good idea about your storage and shelving needs.
Remember To Include Power Sources
One of the things most people forget when planning their workshop is the need for power outlets. Older properties, especially, don't tend to have enough power sources, so it'll be important to consider adding additional ones where needed. You'll also need to think practically about where to place these power sockets.
Work Around Your Major Tools
Setting up a workshop can be hard so it is useful to prioritise the tools you use most often and those that take up the most space. For instance, if you are a woodwork enthusiast then perhaps your mitre table, jointer, band saw and table saw should be your focus. Think about the power sources for these when designing your space.
Don't Forget Your Shelving and Storage
There is nothing worse than walking into a cluttered workshop. This is where organisation becomes key when it comes to getting work done. It's important not to overlook your smaller tools and items as these are often the things that can cause the most clutter. From shelves, cabinets, and under-bench storage, the options on offer are plentiful. However, don't cut corners, purchase storage items from a reputable supplier such as GarageKing. After all, your tools are a big investment so you'll want to make sure they are safely stored when out of use.
Investing time and effort into creating the perfect garage workshop isn't a decision you are likely to ever regret. Having a space that is uncluttered, functional and inviting can make all the difference when it comes to inspiring you to finally tackle those DIY tasks that you've been putting off. So get planning and take our top tips on board to ensure you create a workshop that truly makes use of your garage space. Good luck!
---
Leave a comment