Totally Tool Crazy! The Ultimate Storage for Tools!
Author: Raquel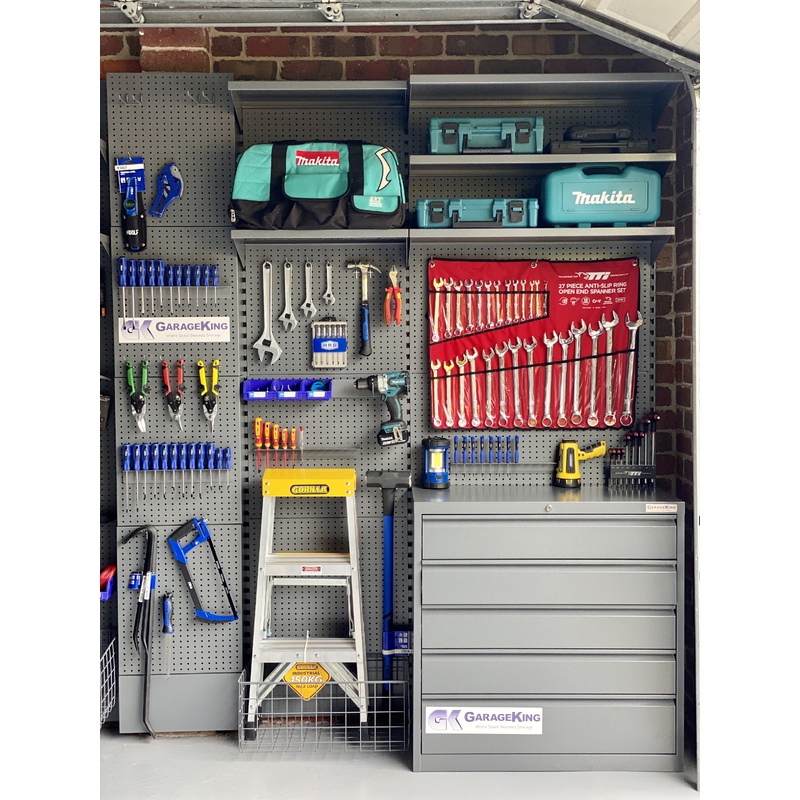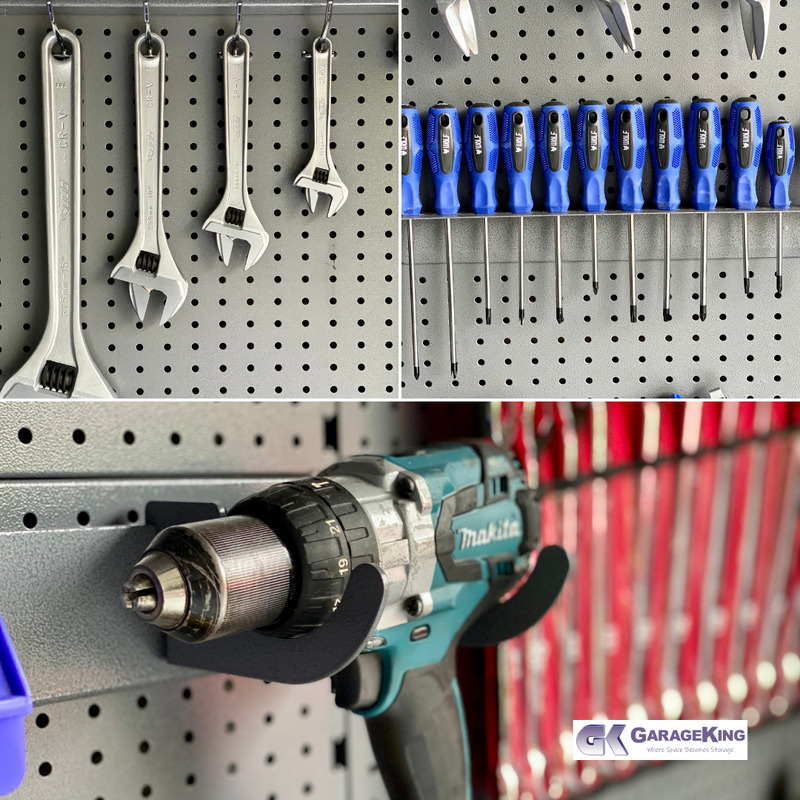 Totally Tool Crazy!
We've gone totally crazy over our new tools from Total Tools and couldn't help but deck out our new GarageKing Under Bench Tool Chest Unit and GarageKing Smart Wall Storage!
And we are thrilled with the outcome!
Once you set up a storage system like this one, you will never lose a hand tool again!
Unless you forget to put it away after you've used it last, in which case, that's on you!
The trick to an eye-catching tool wall is to group your tools.
This way, the wall will be a sexy thing to look at, and everything will be easy to find. Win-win!
Think about the sizes, shapes and lengths of the tools you own, whether they will hang on the wall or sit on a shelf or bracket.
Which tools do you use regularly?
Naturally, you'll want these within easy reach.
How to store what where!
When it comes to screwdrivers and spanners, ordering them from longest to shortest always looks a treat! It's neat, tidy and clean.
Cordless drills looks smick on our cordless drill holder.
And little blue bins contain all of those small items like allan keys, batteries and nuts and bolts in one place where they can't get lost.
So here's what you'll need to create the tool wall of your dreams!
Wall bays
Shelves and brackets
Single prong hooks - in multiple sizes
Universal double prong hooks
Screwdriver holders
Cordless drill holder
Power lead holder
Heavy-duty support bars
Heavy-duty wire baskets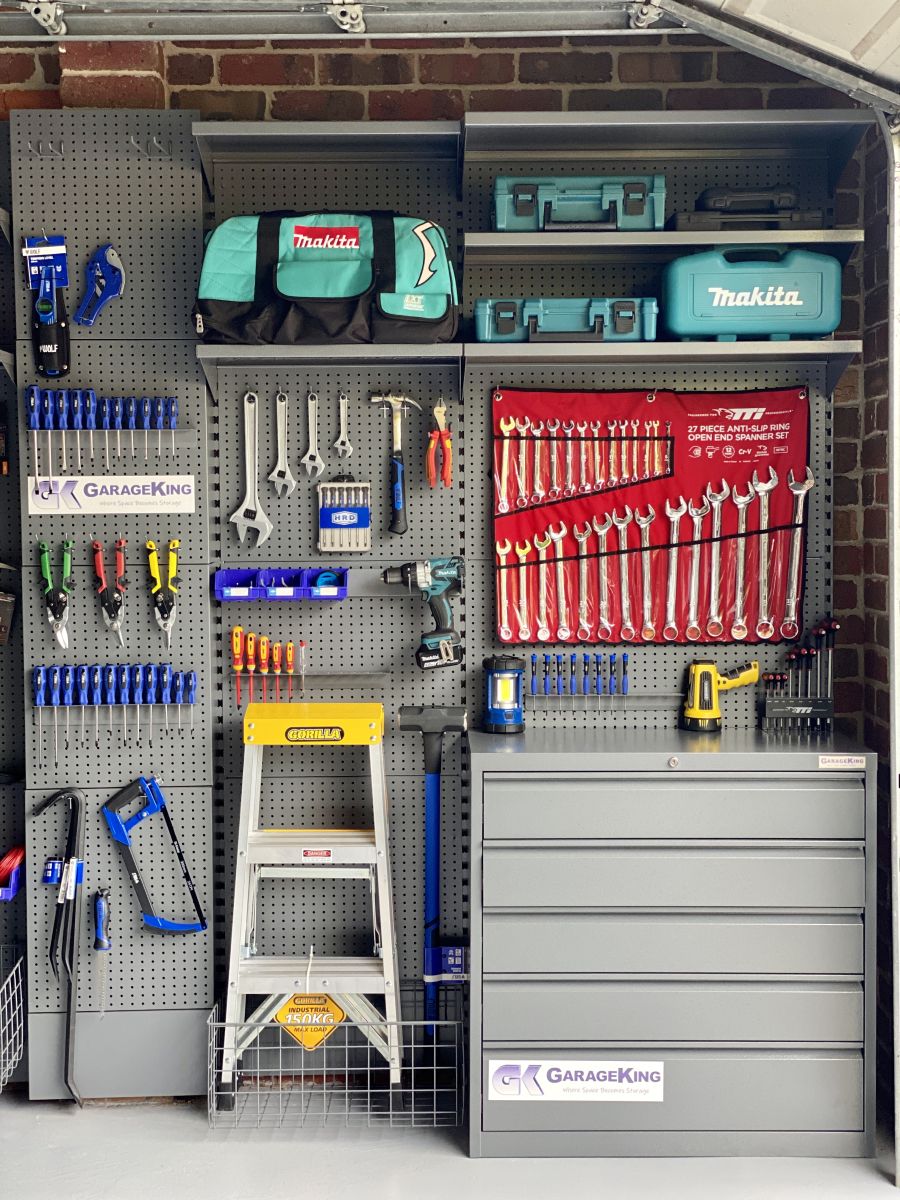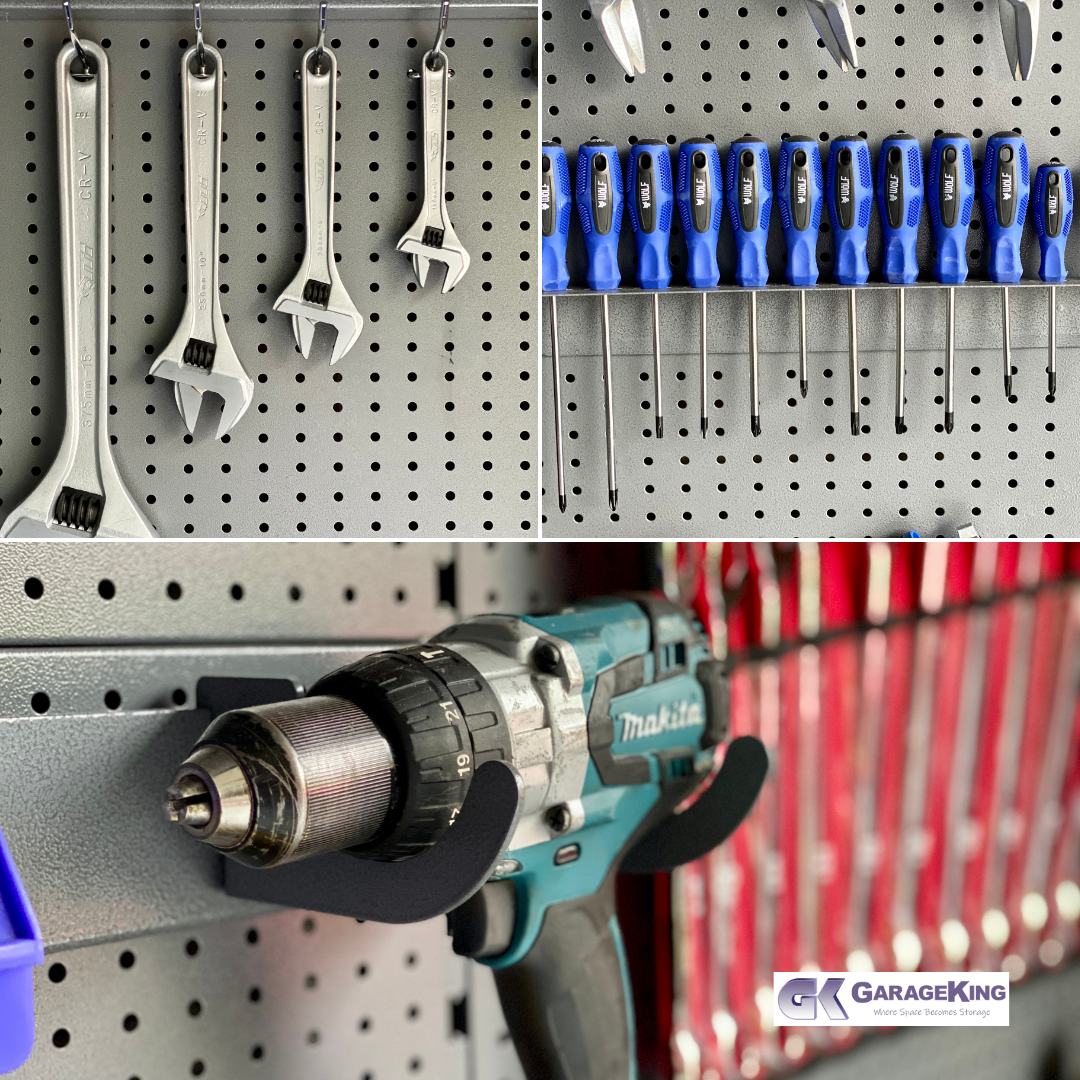 *Please note – Our tool chests and toolboxes can be used without a custom GarageKing Storage System. However, all shelves, brackets and hooks require a GarageKing Modular Wall Storage System.
Contact one of our design experts for more information and your free measure, design and quote!
---
Leave a comment