Flexible Garage Storage That Works!
Author: Raquel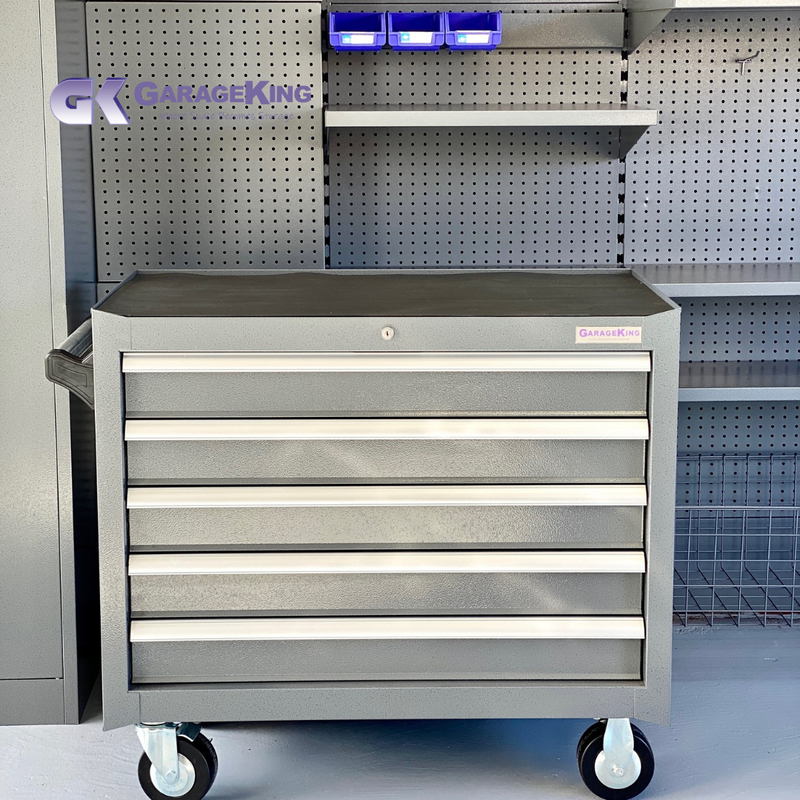 Flexible Storage Solutions that Work!
Mix & Match For Ultimate Flexibility!
There are plenty of storage solutions and systems on the market, but they don't always deliver what they promise.
You won't find wonky-shonky shelves that quiver every time you put something on them in our ranges. We promise!
What you will find is a world of storage that is strong enough and flexible enough to withstand what you throw at it, and that is truly flexible.
And we have more than one option for you!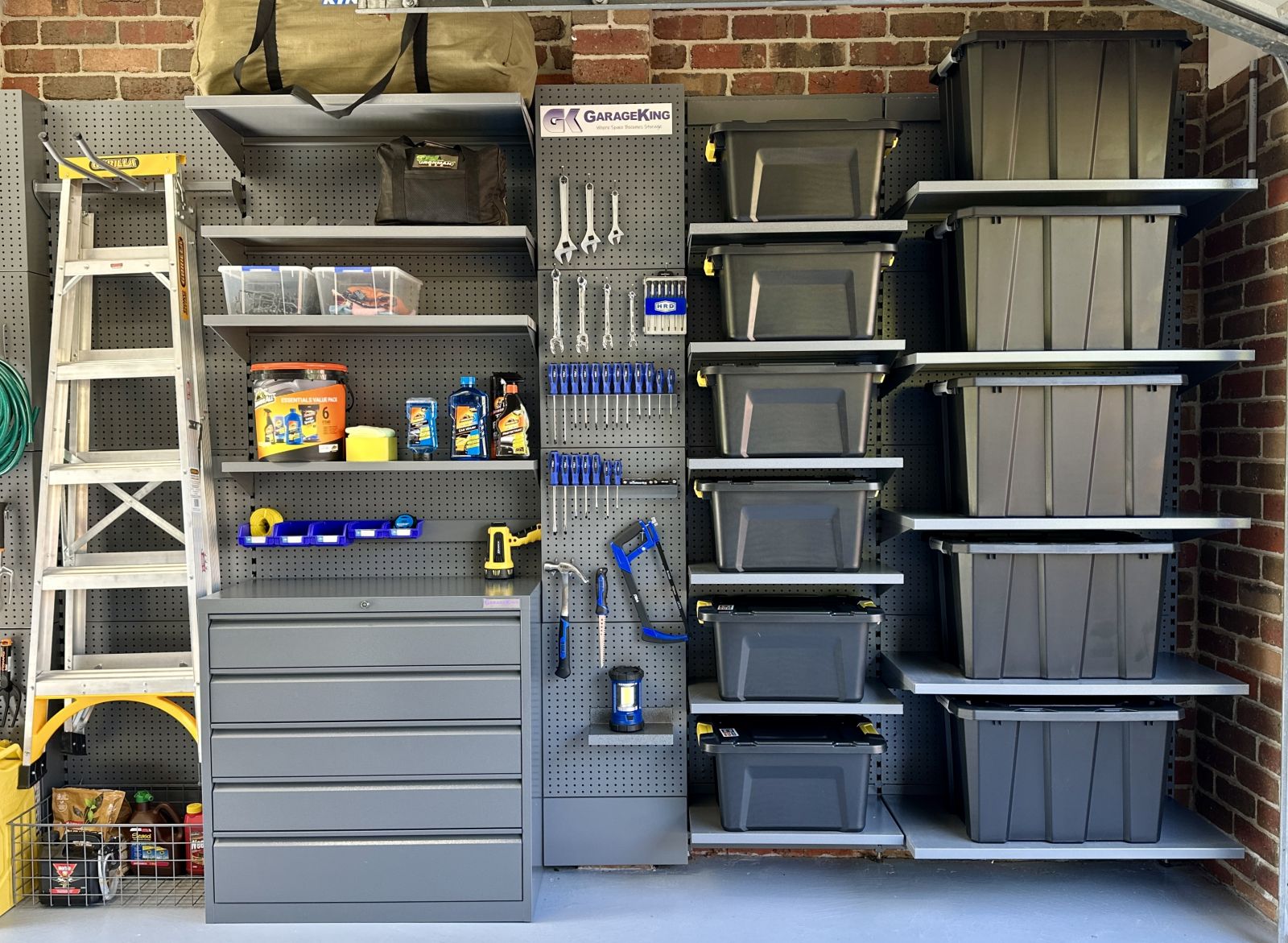 Garage Storage Solutions – Custom-Designed
Our custom-designed garage storage solutions start with our smart perforated wall bays.
They're simple, strong and look terrific too.
From there, you can choose the type of configuration you need or want.
Adjustable metal shelving, metal storage cabinets, strong wire baskets, hooks and holders for everything you can imagine, brackets, bike hooks, kayak brackets and even a specially designed golf bag holder for the avid golfer! (Have you seen our golf set-up?)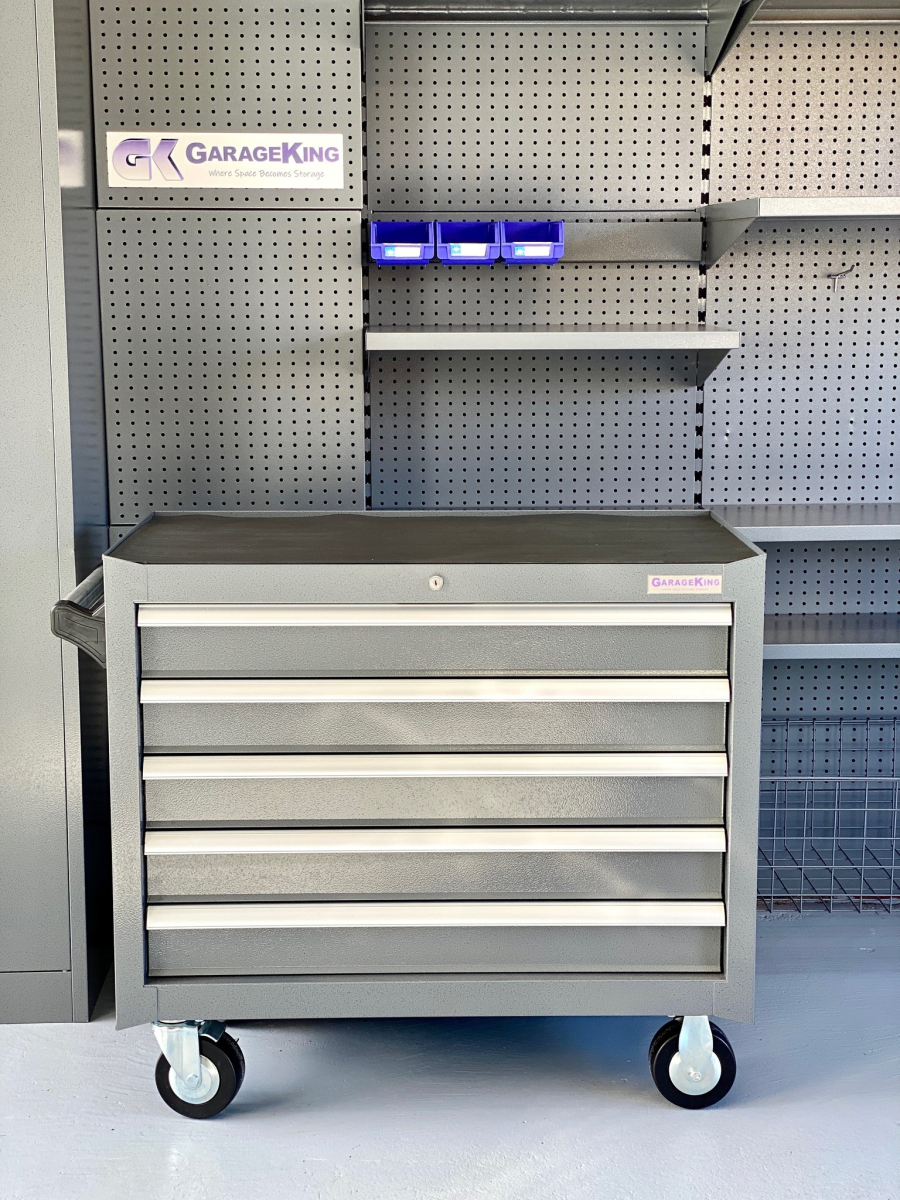 Storage Solutions – Freestanding Storage Components
Our new innovative range of freestanding garage storage products gives you the flexibility you need.
The range includes heavy-duty freestanding garage shelves, stainless steel workbenches, freestanding metal cupboards with locks, tool chests, under-bench drawers, and a utility cart for the person who is always on the go!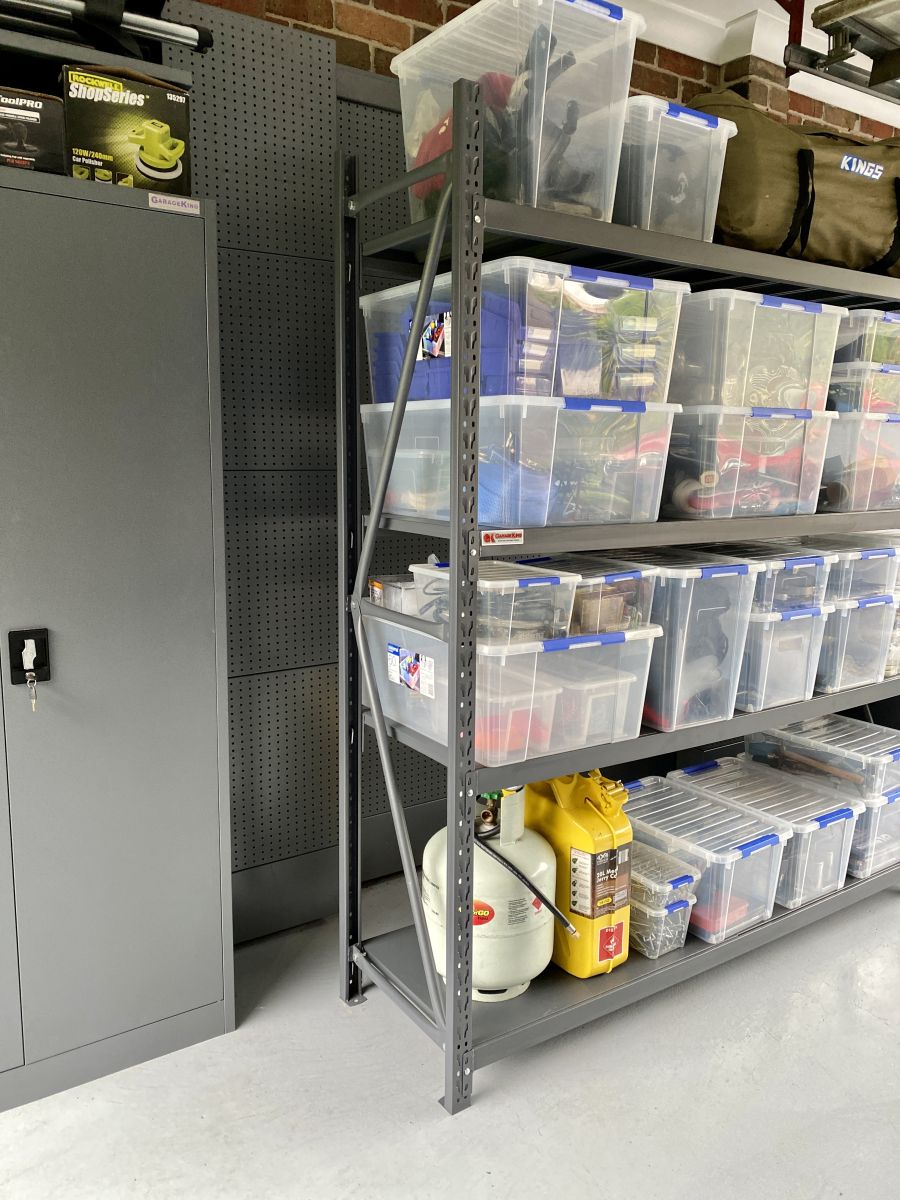 Garage Storage Solutions – Combined Garage Storage Solutions
For the ultimate flexibility, why not combine them both?
Install our smart wall bay storage system, add on garage storage shelves, garage storage hooks, garage storage brackets, integrated metal lockable cabinets and wire baskets.
Then things really start to get fun! You can choose between our 5-drawer under bench drawer unit or our 5-drawer unit on casters. Perfect if you are working outside too. Roll it out with you!
GarageKing freestanding garage storage drawers on castors are perfect if you have a door you don't access often but still want to take advantage of the space. If you need to use it, roll it out of the way!
If you don't have the space to install an integrated workbench, we have a freestanding workbench that's heavy-duty yet easy to move around.
Need some help to get started?
Check our blog page for great tips and tricks to get you going, or download our FREE eBook, 3 Easy Steps To Creating Your Dream Garage!
https: //www.garageking.com.au
Ready to get serious about sorting out your garage storage mess?
Call Evan on 1300 208 502 for your FREE Measure, Design & Quote!
Or email sales@garageking.com.au
---
Leave a comment